This is the meaning of doodles you draw unconsciously
---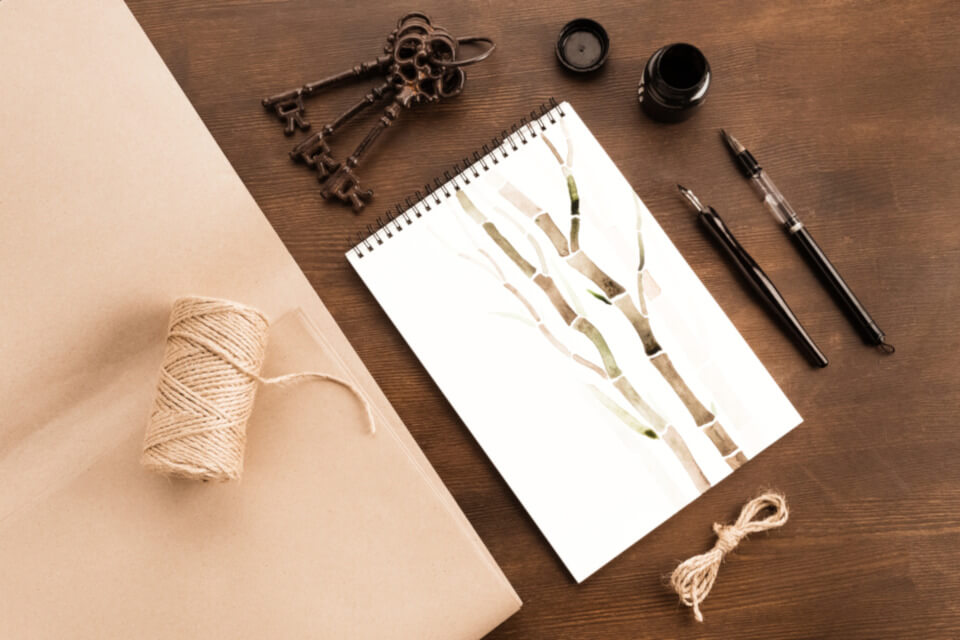 Today you will learn to interpret the real meanings of doodles that we do without thinking. You know when you're silly or bored, talking on the phone or in the middle of a class, for example; and when you realize the notebook is already scratched with scribbles? Yeah, although these shapes and drawings that we make in those moments seem like silly things, they can end up revealing a lot about the person who created them.
This is because, unconsciously, we end up venting our emotions in the middle of these doodles, you know? Even when your pen wanders aimlessly through the paper, it is conveying a message, even if you don't realize it yourself.
As you will see, circles, squares, lines, animals, and even people made of strokes have a particular meaning and they reveal a lot about your personality and the moment you are living. Crazy, no?
Receive all our tips by email!
Love Astrology? Subscribe Now and Receive Exclusive Content!
The meaning of doodles you draw in your notebook
---
People
If the pictures represent small people, you are probably feeling helpless or wanting to be free of any responsibility. Now, if you go in that classic "straws + balls" style, it may indicate that your mood is unstable and you prefer to be alone.
Signatures
If you use to spend your boredom time signing up, it may indicate self-centeredness. Basically, when you do that, you are just thinking about yourself.
Waves
If your doodles have more waves than anything else, it means that you are ready to start something new with the potential to transform your life. This is because waves refer to movement and desire to leave a certain place – transformation.
Eyes
If eyes predominate on your random scribbles it may indicate that you are looking for a solution to some problem. Also, if you look right, it means that you are aiming at the future. On the other hand, looking to the left mean that you are stuck in the past.
But if you are drawing closed eyes, it could mean that you are blinding yourself and you are trying to abstract from something cruel about yourself.
Squares, diamonds and other geometric figures
Basically, this kind of doodles reveals that you don't keep your opinions to yourself and that you have well-defined goals and plans. It also represents that you are a stubborn, but careful and prudent person.
Circles
Another of the most common doodles, especially at the end of notebooks, isn't it? If the circles are joined together or inserted into each other, it represents your feeling of group and your need to be surrounded by people. They also show your unconscious need for warmth and friendship.
Animals
If your doodles have animal shapes, it may be that your emotions are linked to the most striking behavior of these animals. For example, a tiger or wolf is directly related to aggression; lions indicate a sense of superiority, and foxes may indicate that you are cunning and considering some kind of trick.
Arrows
Arrows may indicate a direction you intend to take in your life. If turned upwards, they indicate that your life is being oriented towards others. When facing downwards, they mean that you are facing within yourself. On the left they indicate focus; on the right, plans for the future.
Stars
Star-shaped doodles indicate that you want and appreciate being the center of attention. But if the star has extra rays indicating light, and if these rays do not touch the main body of the drawing, it may mean depression or melancholy concerns.
Crosses
Doodling crosses mean that you are troubled with feelings of guilt attached to someone close. It may also be the feeling of heaviness in the shoulders due to some unusual situation.
Flowers, sun and rainbows
If the pictures are happy or really smiling (as many children like to do), they indicate that you are satisfied with what people say about you. This kind of draws also leads to a good frame of mind.
Houses and boxes
Passion for the order. This is what symmetrical figures usually mean. It also makes it clear that you are a more calculating person who likes planned things and that you are strongly determined.
Chessboards
These doodles indicate that you may have faced some uncomfortable situation recently. If the drawings are constant, probably you are suffering of some complexes that you don't understand and facing some situations that you are unable to solve.
---
You may also like:

98.1% (1312)
---