Chakras in animals, take care of the energy of your pet
---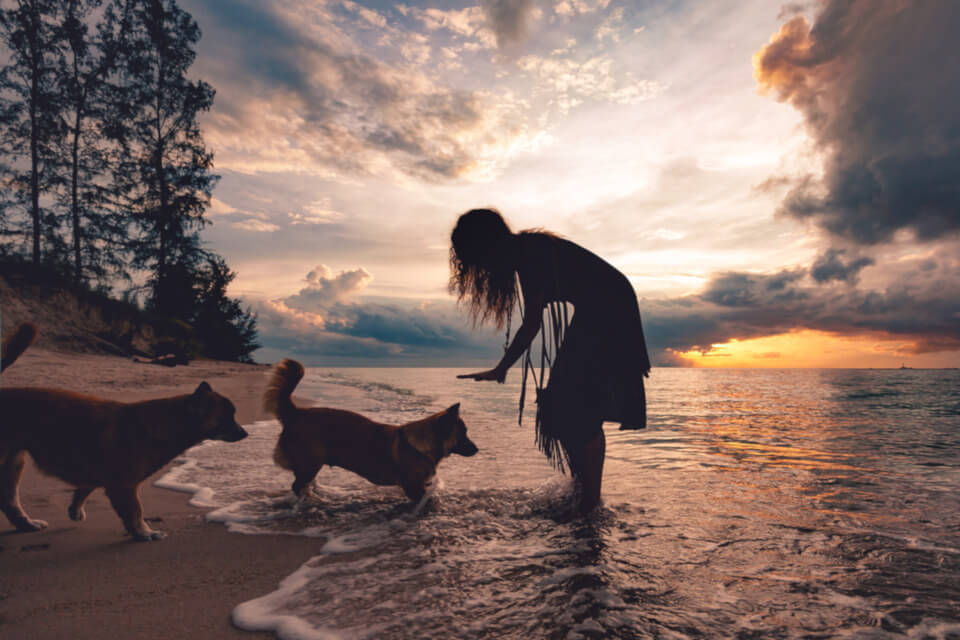 Energy centers, known as chakras, do not exist only in human beings, our furry friends have them too. For this reason it is so important to know about the chakras in animals, their location and how they can affect them when they are not aligned.
All living beings have chakras, and in animals, as in men, they influence their physical and emotional well-being.
In addition, there is an aggravating factor: animals, when they live with human beings, absorb the energies of the latter.
For this reason, it is best to treat the chakras in animals and their humans at the same time and balance the energy of both.
Receive all our tips by email!
Love Astrology? Subscribe Now and Receive Exclusive Content!
The chakras in animals are different
---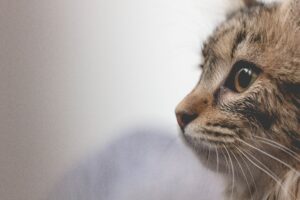 Something very important to keep in mind is that animals have the same seven chakras as humans and additional ones.
For example, they do not have, like us, seven main energy wheels but eight, and they also have twenty-one minor chakras and six bud chakras or cocoon chakras.
They all have different functions and, of course, their imbalance causes different problematic conditions in the welfare of animals.
Main chakras
The names and colors with which the main chakras are identified in humans and animals are the same. Only, in the case of the latter, an eighth is added: brachial or key.
Root chakra: it is located at the base of the spine, near the tail. It governs the adrenal glands, intestines, skin, blood, and the entire locomotor system. Emotionally, when this chakra is affected in an animal it generates fear, laziness or hyperactivity and an exaggerated survival instinct
Sacral chakra: in animals it is located in the lower abdomen. Regulates the reproductive organs and kidneys. Its imbalance causes excessive barking, meowing or moaning and unexplained diarrhea.
Solar plexus: it is located in the middle of the animal's abdomen and regulates the nervous and digestive system, including the liver. So diseases related to any of these organs, is related to the solar plexus. Also, the imbalance of this chakra in animals directly affects their sense of power and dominance, making them aggressive and overprotective.
Heart chakra: in animals, this chakra is located in the center of the chest. Regulates the heart, respiratory system, and thymus. When it is unbalanced it causes jealousy, sadness and problems interacting with humans and other animals.
Throat chakra: located in the neck (throat) of animals, regulates their vocal cords, ear and mouth, including teeth. Its imbalance affects these organs and also makes the animals very noisy or very quiet.
Third eye: as in humans, it is located between the eyes. It can cause insomnia and vision problems.
Crown chakra: it is located at the top of the animal's head. When unbalanced it causes depression and lack of energy
Brachial chakra: exclusive to animals, this chakra is located on the shoulders, and experts point out that it is the most important because it serves as a connection to all the other chakras and also allows relationships with human beings.
Minor chakras in animals
Our furry friends have twenty-one chakras known as minor. These chakras in animals are distributed throughout the body and are responsible for sensory function.
Although they all have the same function, there is a more important minor chakra that is located on the nose.
This chakra is more sensitive than the others and also fulfills an important energetic connection function, it is your "sixth sense".
Chakras in animals – Bud chakras
Another type of chakras in animals are those known as buds or cocoons. There are six in total and they are located at the bases of the legs and where the ears begin.
The function of these chakras in animals is to perceive external energies, both physical, such as storms and earth tremors, as well as spiritual ones: black magic made to their humans, presences from beyond, etc.
How to align the chakras in animals
As a general rule, animals are able to balance their chakras. However, when they have suffered abuse, neglect or a serious illness, they need human help.
There are several therapies that serve to balance the chakras in animals: crystal therapy, use of essential oils, massages or Reiki.
You can analyze several options and choose the one with which you know that your friend will be better accommodated, for example, a very restless animal at first will not allow itself to be massaged easily.
Of course, remember that although the adequate alienation of the chakras helps their emotional and physical well-being, before any sign of alarm or illness you should consult your trusted veterinarian.
---