Moon Phases 2024 – Calendar, trends and predictions for your year
---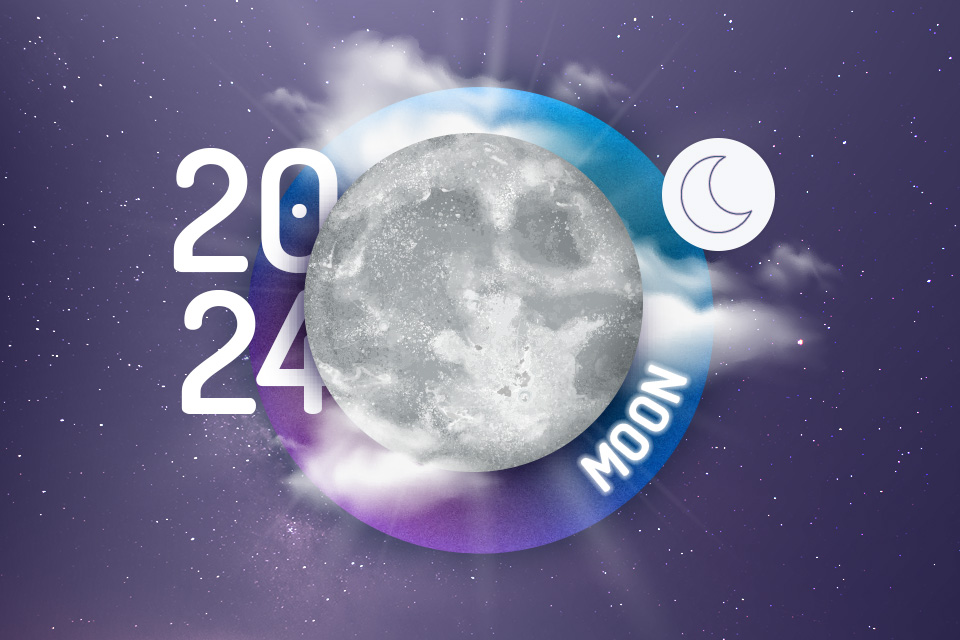 Eastern Time Zone | GMT -5 Standard; GMT -4 Daylihgt
During the Moon Phases 2024, many aspects of life can be modified and plans can be put into action. The lunar influence dates back to ancient times, and is still an important north for decision making today. Here's how to get your bearings and plan your year based on the powerful celestial body. 
Receive all our tips by email!
Love Astrology? Subscribe Now and Receive Exclusive Content!
Moon phases 2024: Dates, patterns and trends
For many people, the phases of the Moon are references for performing rituals, making investments, trying to get pregnant, or even performing simple day-to-day tasks, such as cutting hair or fishing.
With a duration of 7 days for each lunar cycle, the four phases of the Moon in 2024 represent different purposes for making plans or simply reflecting on actions and thoughts. Check out the characteristics of each lunar phase and on which days of the year they will begin.
Lunar Calendar 2024
Check below the phases of the Moon for the year 2024, with their respective days and times!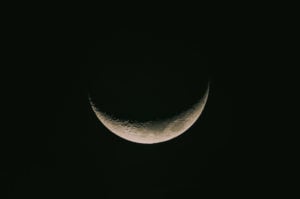 New Moon
The great meeting of the Sun and the Moon. The first of the four phases of the Moon, called New Moon, begins a lunation, i.e. the moment when our natural satellite is in the same sign as the star. As its name suggests, it is known that this is the ideal phase to start new plans and projects in life; since it marks the birth of a new cycle, when you can take flights that you have been planning (and postponing) for some time.
Even though the Moon is practically invisible in the sky during this phase, it is a favorable time to kick-start and succeed in new ventures – but there are caveats to this. After all, you still have three days after the start of the New Moon to redo, finalize, clean up, and deliver the last adjustments. Your dreams, intentions, and projects will only begin to take shape after the third day of the lunation.
Yes, most probably by now you have learned that the New Moon is the time to start and to begin to structure your plans for the following weeks. But here we still have a very powerful energy of closure present, so take the opportunity to put the finishing points where they are needed. And then you will be able to fully implement your intentions for the Universe into a new cycle.
In this phase there will also be an almost sudden increase in your life energy; which continues to be boosted from the New Phase through 1/4 of the Crescent Moon. Take advantage of this as you begin to get your plans off the drawing board.
New Moon in 2024: January 11th / February 9th / March 10th / April 8th / May 8th / June 6th / July 5th / August 4th / September 2nd / October 2nd / November 1st / November 30th / December 30th.
---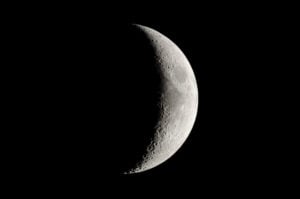 Waxing Moon
In a lunar cycle of four phases, the Waxing Moon is the second stage. This moment brings us to a need to look around – and even back, in some cases – in order to identify abandoned plans and projects.
Think about them again, and evaluate if they are worth resuming. The period should put before you the need to take action that has been put on the back burner in the past. Perhaps you will start acting differently with people, or organize that trip that was only on paper once and for all.
Remember that this is also a very favorable phase for carrying out long-term projects. This is the ideal time to start investing in your dreams and endeavors with love; in your own works, and, why not, in your relationships.
And don't waste any time! Three days before the Full Moon is the perfect time to keep your eyes wide open! This is the time of greatest momentum for launches and expansion – personal and professional. Secrets are more easily discovered in this phase. So if you wish to discover something, now is the time; but if you are the one who wishes to hide or omit something, better to keep your mouth shut.
Waxing Moon in 2024: January 17th / February 16th / March 16th / April 15th / May 15th / June 13th / July 13th / August 12th / September 10th / October 10th / November 8th / December 8th.
---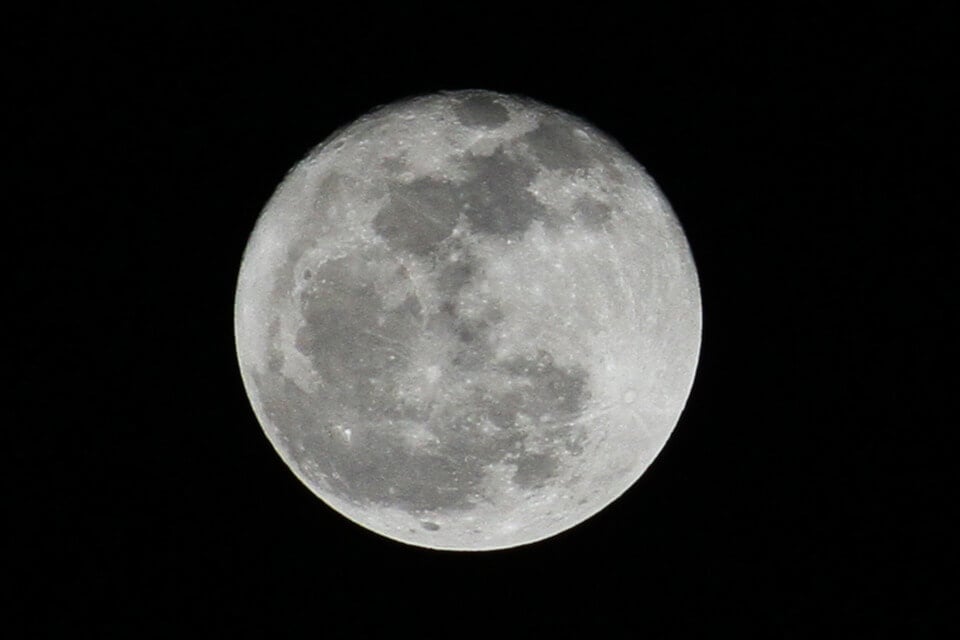 Full Moon
For some, the fascination; for others, the mystery. The Full Moon is indeed very beautiful and enigmatic, but its intense and mesmerizing glow represents much more than a moment of glimpse. This is the most emotional phase of all, conducive to affairs of the heart.
During the Full Moon it is common to feel more susceptible to, and act through, emotions. Therefore, just as this is a pleasant time for dealing with family and love affairs, it can be dangerous when it comes to making decisions. Breakups are very common during this phase, which exalts everything that is not working out, and brings situations and relationships to an end.
Try to plan all your actions very carefully. Everything that requires important, rational decisions must be handled with caution, so that emotions do not lead you down the wrong path.
The Full Moon is also the time when answers and results will reach their peak. Everything will be revealed and/or discovered during this phase – including the secrets that you or someone else issued (or worked out under the covers) during the Crescent Moon.
It's also worth noting that it's during the Full Moon that we can be surprised by an event called the Supermoon. As its name suggests, this astronomical phenomenon consists of the Moon appearing larger and brighter in the sky than normal. In addition to the lunar phase, this occurs when our natural satellite is closer to the Earth in its elliptical orbit.
The extra proximity makes it appear up to 14% larger and 30% brighter than at its apogee (the furthest point from Earth in its orbit). In 2024, the phenomenon can be seen and felt (as the energies are even more favourable for performing rituals and mentalizations) only twice a year, on 17th September and 17th October.
Full Moon in 2024: January 25th / February 24th / March 25th / April 23rd / May 23rd / June 21st / July 21st / August 19th / September 17th/ October 17th / November 15th / December 15th.
---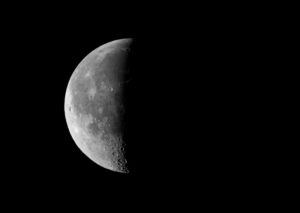 Waning Moon
Also as its name suggests, the Waning Moon is the final phase of a lunar cycle. With it comes a period of closure, which covers many areas of life.
During the Waning Moon you can enter a more reflective period, especially about the actions and thoughts that occurred to you during the previous lunar phases. What have you achieved so far? What changes and goals have you achieved?
In order for you to continue setting new goals in the future, you need to take the time to do a kind of "stock-taking" of everything you have been working on internally and externally over the past few weeks. Three days after the beginning of the Waning Moon, try to dedicate yourself more to study, to knowledge, to planning, and to have the discernment to judge and decide without committing injustices.
The Waning Moon is not a good time to start projects and challenges, but to ponder, plan, and even relax. Get rid of stress, and after 1/4 Waning, dedicate yourself to cutting, cleaning, and closing. And if until now you have been able to save, preserve, and invest, now is the time when the multiplication of resources occurs. It may not seem like it, but this phase is splendid for those who wish to get rich and accumulate.
And don't forget! Three days before the New Moon starts is the perfect time to do and plan in secret, with privacy. If you don't want anyone to find out about your strategies and "shenanigans", now is the time. This is also the phase known as Balsamic, which enhances our gifts and talents. If you are a sensitive person, it is very likely that the incidence of premonitory dreams and omens will be more frequent.
Waning Moon in 2024: January 3rd / February 2nd / March 3rd / April 1st / May 1st / May 30th / June 28th / July 27th / August 26th / September 24th / October 24th / November 22nd / December 22nd.
---