---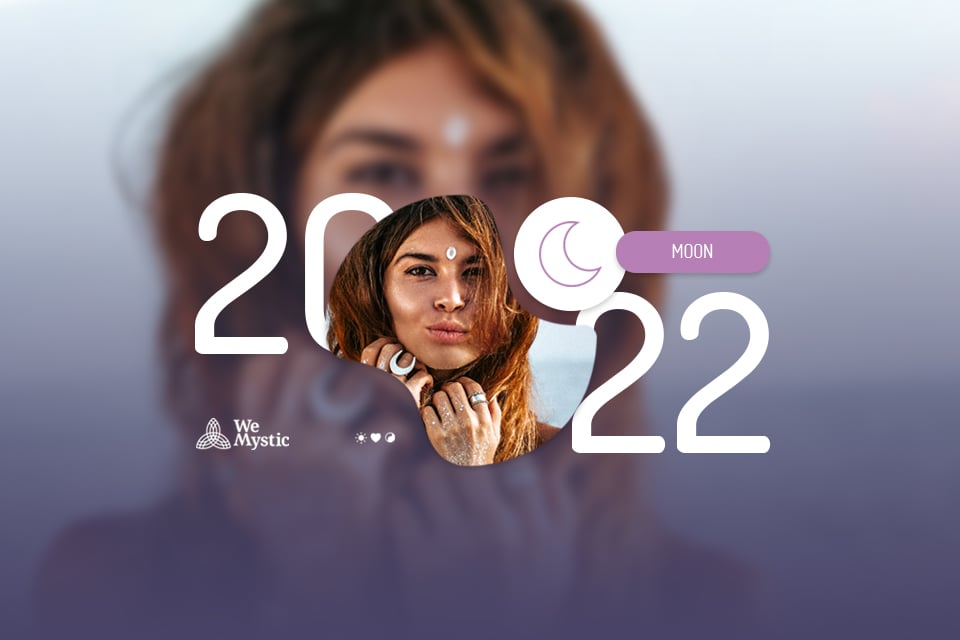 Another year has begun, and why not also start your planning based on the phases of the Moon in January? Check out the lunar calendar for January 2022 and, below, see what are the recommendations to have a balanced month and take the best actions.
Moon Phases: January 2022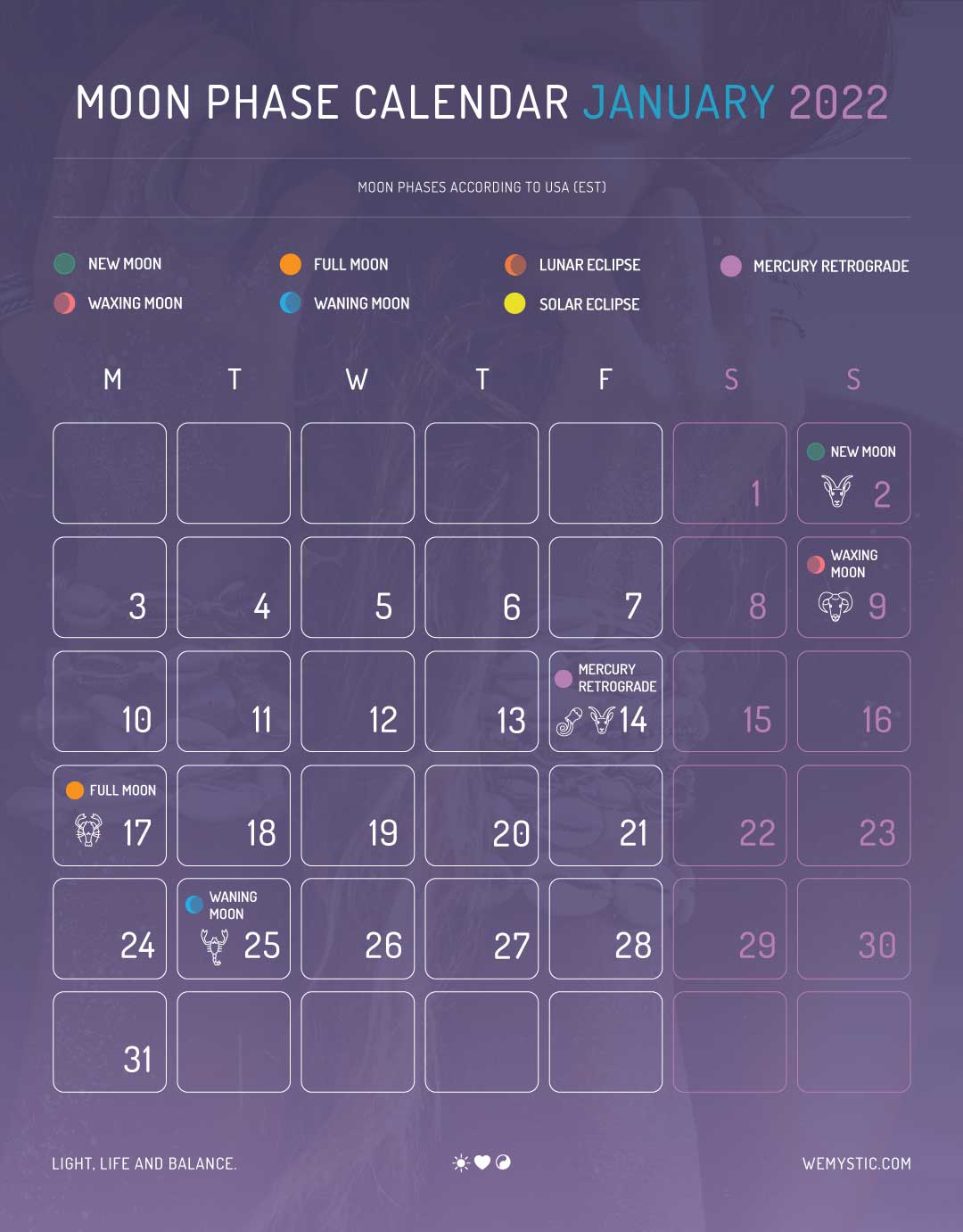 Click to check out the Moon phases for this year!
---
Moon Phases of January: Super New Moon in Capricorn
Invisible in the night sky, the New Moon will be located on the same side of the Earth as the Sun. A time for unusual experiences and reflections, it is finally time to set your goals and resolutions for the year that is just beginning.
Even if you are experiencing a more introspective and contemplative phase, it is time to work hard and bet on the organization of plans and ideas. And don't forget! From the 2nd to the 4th, you will still have time for cleaning and closure. Take the opportunity to put your mind in place and ponder your next steps.
On the very first day of this lunation (considering that we enter the period when the Moon is in the same sign as the Sun), we will have a Supermoon in Capricorn, signaling a very favorable time for social ascension and professional success. Don't be afraid to roll up your sleeves and put your team in play!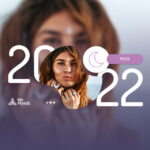 You may also like
Moon's Phases in January: Waxing Crescent Moon in Aries
The Crescent Moon should appear in the sky in the sign of Aries, strongly propelling new activities, ventures, dreams, and projects. What could be better? As the first Crescent Moon of the year, this is the perfect time to get your hands dirty and start moving forward with your goals. Creativity, learning, and impulses are in full swing.
Health-related changes, such as a new eating habit, also have a greater chance of success during this period.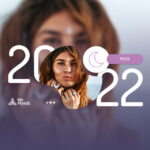 You may also like
Moon Phases in January: Full Moon in Cancer
Fully illuminated, this Full Moon was known as the Full Wolf Moon by the ancient Native American tribes, because this was the time of year when the animals howled in the vicinity of their camps. And now in January it appears in the sky under the sign of Cancer.
Take advantage of the climate of renewal to clean out your physical and mental space. The Full Moon tends to stir the emotions, accumulating high levels of energy. As you work on cleaning and purifying, you release or remove this buildup, allowing for a better flow of thoughts and actions. Feel good, happy, with yourself and others.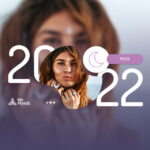 You may also like
Moon Phases in January: Waning Moon in Scorpio
On the 26th we reach the end of a lunar cycle, and with it we also have the first moment of pause and reflection on your actions before entering a new phase. Even though you have started the year in a mood of optimism and transformation, wait a little longer before taking decisions.
If something was still unresolved in 2021, now is the time to find a solution for those situations. Don't take action now, just ponder over the events and analyze ways to settle these pending issues. Expect a flurry of thoughts, feelings, and even paranoia during this phase; but be careful not to let them influence you.
You may feel a little too individualistic, and it is quite likely that you will prefer to be more withdrawn in your own mind and heart. It will pass!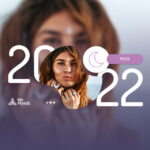 You may also like
Moon Phases in January 2022: The Energy of the Stars
Inspiring reflection, January begins with a Super New Moon, allowing you to enter the new year with some steam to finish what you failed to do in 2021. The month follows with much momentum, and soon allows you to enjoy the achievements with more tranquility and affection in your relationships.
Advice from the stars: it is time to polish your soul to finally shine with more authenticity. Take advantage of the moment of reflection of the beginnings to open your heart to what you find most difficult to understand and accept. Get rid of feelings like greed and selfishness, so that you can prepare yourself for a year of success and harmony.
It is time to renew your longing to get closer to someone with intimacy and connection of souls. Thus, a special time for your rituals.
The stars this month will emphasize a more serious way of handling relationships. And more caution before committing yourself. However, it will be possible for feelings to surface afterwards. If you feel a little more difficulty in expressing your feelings, it could be that the need is for a really deep love!
We will also have the opportunity to enhance everything we have started since the end of December. The power to transform, heal, and transcend the most difficult pains will be within reach.
---
---