Moon Phases in February 2023
---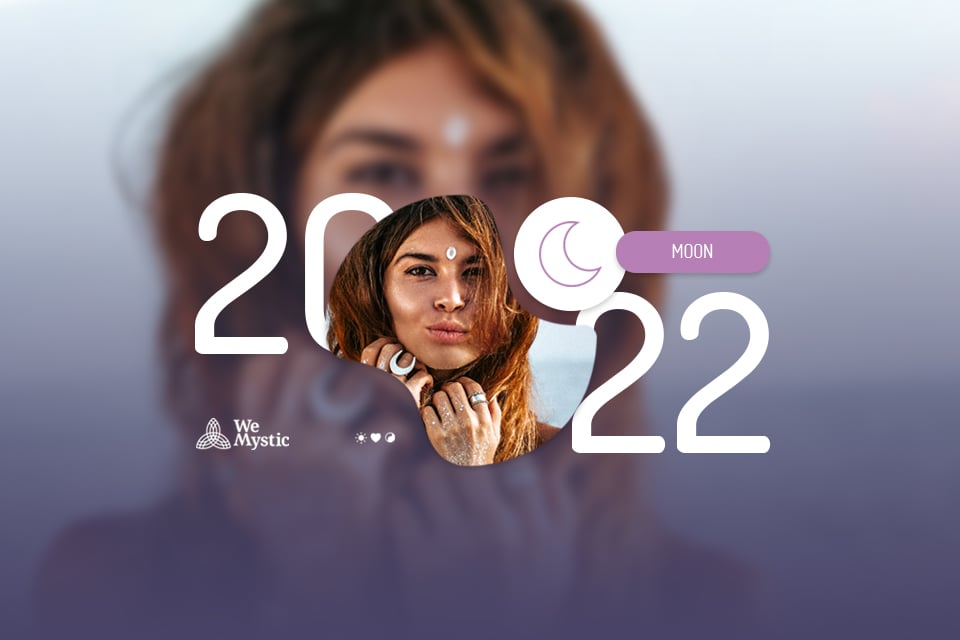 Even with only 28 days, the phases of the February Moon guide and direct us to another month of choices, care, and behavior. Check out the lunar calendar for February 2023 below, and then see what the recommendations are for each cycle and the general advice for the month.
Moon Phases: February 2023
| | | |
| --- | --- | --- |
| Moon Phase | Date | Time |
| Full Moon 🌕 | February 05th | 15:28 |
| Waning Moon 🌒 | February 13th | 13:00 |
| New Moon 🌑 | February 20th | 04:05 |
| Waxing Moon 🌘 | February 27th | 05:05 |
Moon Phases in February: Full Moon in Leo
If you are still going around in circles with this energy of reflection, detoxification, and pondering, the Full Moon appears to illuminate your decisions, intensifying emotional creativity and feelings. In the sign of Leo, the Moon asks you to connect with your own center; with your ability to create and to perceive your space in the Universe.
It will be a time of extroversion and expansiveness, but the excess of emotions fostered by the Full Moon's energy can also open the door to arrogance and authoritarianism. Known as the Full Snow Moon, it will test your emotions, bringing up some wounds that you have been struggling to forget.
Creating a yin and yang effect between the solar and lunar energies, the Full Moon inspires the battle for balance. It can be a good time to work on those issues that may resurface, or to get closer to people you haven't seen in a long time.
Moon Phases in February: Waning Moon in Scorpio
Reducing energy levels, the Waning Moon invites us to rest and replenish. It is still time to reflect on what you want to change in your life. Start a gym membership? Change eating habits? Clean out your closet? Organizing, cleaning, solving pending issues… everything is valid.
Since you are in Scorpio, from the 13th you will have the chance to "try again", in case some challenges from the past knock on your door, demanding an attitude. This is a sign that can help you regenerate and face difficulties with more determination. If you have already eliminated toxic sources from your life, use this lunar phase to recharge your batteries and prepare for a new beginning. Take stock of your growth during the previous cycle.
Moon Phases in February: Super New Moon in Aquarius
A time of hard work, the New Moon is a good time to set goals, focus, and put effort into what you want. Because we are beginning the Aquarian lunation, this is a phase when friendships, relationships, and teamwork become essential. Avoid straying too far from your surroundings, as there is the possibility of breakups due to your need for independence.
Also a period when unusual events may arise in your life, so try to observe yourself better and police some behaviors in order not to create confusion. Be conscious and keep positive thinking.
Moons Phases in February: Waxing Moon in Pisces
On the 27th we are blessed with the energy of a Crescent Moon. It is time to start moving to realize the plans and goals you have been making. The most pessimistic minds may feel afraid to risk something new, but the Piscean energy will compensate for this fear with intuition and sensitivity to find the best path.
Embrace this invitation to courage, leave shyness aside, and make the most of this wave of energy. All the harmony of the sign of Pisces will open the way to a greater connection with the people around you. Good period to start more zen activities, like dancing, meditation, yoga, alternative or esoteric therapies.
Moon Phases in February 2023: the energy of the stars
February starts with your foot in the door, inviting courage and self-esteem. It is still time to ponder your New Year's resolutions; have you set the right goals? Think about yourself, your ambitions and capabilities, but don't let ego blind you.
Advice from the stars: be more receptive to the people around you. After all, opposites attract and can complement each other in a harmonious way.
Don't be frightened by the obstacles in your way, but persevere over them. Understand better the value of differences; they are enriching, and time will show this. Work through your anxiety better, and let things happen naturally.
---