Portal 11/11 in Numerology: The Wake-up Call
---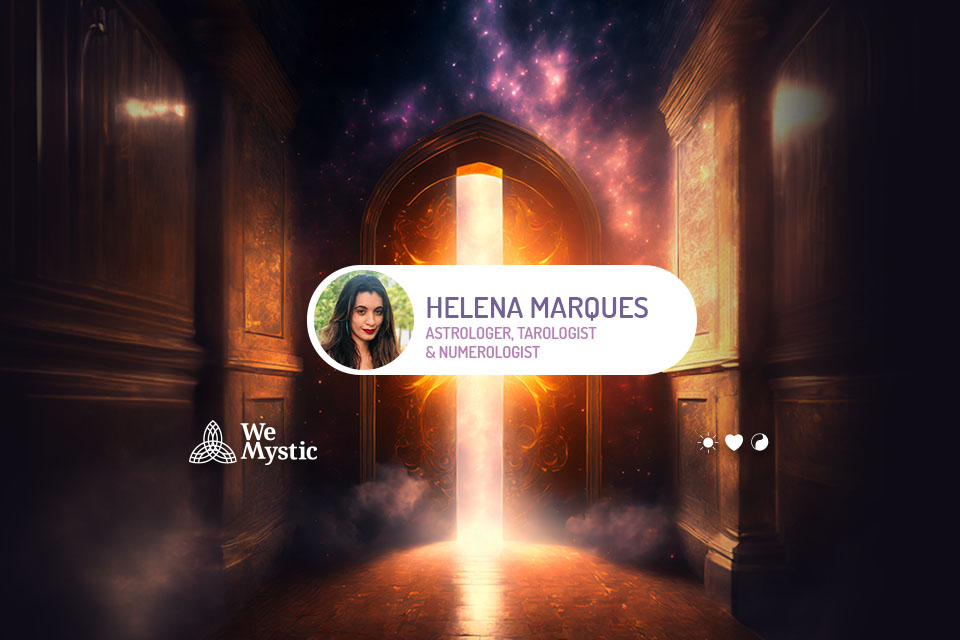 We've arrived in November and with it comes a well-known numerological portal. The 11/11. Energy portals, such as the Portal 11/11, are dates with a special vibration, since we have the repetition of two numbers. This makes it the best day of the month to take advantage of the potential and opportunities illustrated by the number, which in this case is 11. Astrologer, numerologist and tarotist Helena Marques from the Dom de Fluir self-knowledge portal tells us what we should do on this day! The number 11 is a master number and carries great spiritual power and deep symbolism. For this reason, the date can be considered a call to awaken the potential that everyone has to reach a higher level of consciousness.
2024 predictions are out
Discover the stars predictions for new year!
The meaning of the number 11 in numerology
The number 11 is considered a master number in numerology, which means that it carries deep spiritual and symbolic power. The master number 11, in particular, is highly significant due to its spiritual and intuitive qualities. It is often associated with intuition, sensitivity and the ability to understand and interpret spiritual energies. The number 11 is also associated with duality and harmony, as it consists of two vertical columns that rise together to form a symmetrical pair.
This unique feature evokes the idea of balance and unity in the midst of duality. The two columns can be seen as representations of polarities, such as yin and yang, masculine and feminine, spiritual and material. The number 11 reminds us that although we may live in a world of contrasts and opposites, the search for harmony and balance is essential. It is an invitation to reconcile these dualities, finding common ground and creating synergy between them.
The 11 inspires us to find harmony both within ourselves and in our interactions with the world around us, seeking a state of balance that promotes spiritual growth and deep understanding. Ultimately, the master number 11 invites us to embrace our dualities and transcend divisions in search of a higher, more meaningful connection with the universe.
The Portal 11/11 as a wake-up call
The Portal 11/11 portal is often seen as a call for spiritual awakening and a call for reflection. It is an opportunity to evaluate our paths, seek spiritual growth and understand ourselves and the world in a deeper way. It is a reminder that we are all interconnected with the universe and that there is a higher purpose to our lives. This understanding leads us to a broader social responsibility and the recognition that our spiritual well-being is linked to the well-being of society as a whole.
Spiritual awakening is also a social awakening
As we awaken spiritually, we often become more aware of the injustices and inequalities that permeate our society. This awakening urges us to take action, to raise our voices and fight against these injustices. It is a reminder that spiritual awakening is not a solitary journey, but a path that connects us all. In such a challenging context, many wonder how they can make a difference, how they can summon their own personal power for an awakening of social consciousness.
The first and fundamental step in our journey of awakening is self-knowledge. We must look inwards, examine our own privileges and prejudices, and understand how they shape our view of the world. Often, given our social condition, because we don't have a well-developed financial structure, family or self-esteem, we may feel incapable of achieving our most ambitious goals.
However, when we awaken in "practice" and realize that, beyond our physical bodies, we are spiritual beings living a human experience, we recognize how socio-economic adversities make our journey more challenging, but not impossible.
By looking inwards, exploring our longings, desires and creating a practical plan on how to incorporate this energy into practice, we begin to break down the barriers we ourselves have built up in our minds. Spiritual awakening is not a call only for the spiritual or privileged elite. It's a call for everyone, regardless of their social status, to recognize our great potential as souls and no longer limit ourselves, despite all the limitation of the physical plane, it's time to activate the power of the soul!
Here are some tips on how to activate the power of the soul through the 11/11 portal
Clear objectives: Start by defining clear and specific objectives. Be as detailed as possible about what you want to achieve.
Deadlines and timetable: Set deadlines for achieving your goals. Create a realistic timetable that details the steps and milestones along the way.
Resources needed: Identify the resources you will need to achieve your goals, such as time, money, additional knowledge or skills.
Specific actions: List the concrete actions you will take to achieve your goals. Divide these actions into smaller, more manageable tasks.
Prioritization: Rank your actions in order of importance. Focus on the actions that will have the greatest impact on your objectives.
Monitoring and evaluation: Define metrics and success indicators to measure your progress. Establish times to review and evaluate your action plan.
Motivation and purpose: Maintain your focus and motivation by remembering the purpose behind your goals. This will help sustain your commitment, especially in difficult times.
You may also like:
---