Hindu god of 2022 – Meet Vishnu!
---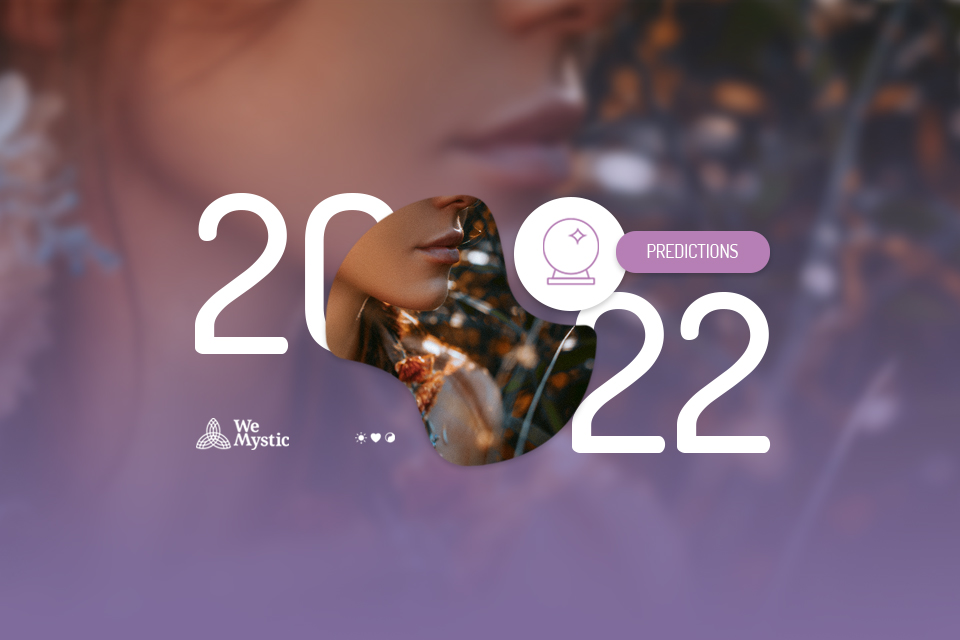 One of the major Hindu deities, our chief ruling god of 2022 will be Vishnu, the divine arbiter; protector of justice, order, and morality. He is the archetype of patience and diplomacy, and is part of the supreme trinity composed of Brahma and Shiva.
Gentle and merciful, Vishnu's present energy in this new year will mediate possible disagreements and conflicts that may arise. It is his power that sustains the Universe and its many laws. And in this 2022, we will have much to learn from him, his avatar Rama, and his inseparable devotee Hanuman.
Vishnu, the preserver and ruler of 2022
Typically depicted with sky-blue skin, symbolizing his infinite and omnipresent power, Vishnu has four arms: two on the front of his body, alluding to his presence in the physical world; and two on the back, showing his power over the spiritual world.
In each of his hands he carries an object: a lotus flower (beauty and purity), a shell (the sacred sound of Om), a staff (strength and destruction of evil), and a chakra, symbol of mind, intelligence, and the end of all self-imposed illusion.
His consort is the also goddess Lakshmi, named symbol of beauty and wealth – not only physical and material, but spiritual. Like Vishnu, she is also capable of placating suffering; for she preserves, provides, and nurtures.
When we see Vishnu depicted in images, he usually stands on a vast ocean, and rests on a hundred-headed snake. Here we have the worldly symbolisms of the desires of the mind. But Vishnu is in control and does not let himself be dominated. And that is what we will learn about for 2022!
Rama and Hanuman – The golden partnership for 2022
Despite Vishnu's power throughout 2022, one of his main avatars, named Rama, can also teach us a lot – in partnership with Hanuman, one of the most relevant avatars of Shiva (the god of destruction). Let's start with a brief history:
Full of strength, discipline, and virtues, Rama won, beyond dispute, the heart of Princess Sita (an avatar of Lakshmi). Rávana (considered the most terrible demon in the world), jealous of this union, sought revenge and kidnapped Sita.
Rama and his brother, Lakshmana, then go in search of their beloved and come across Hanuman and the Varanas, a race of humanoid monkeys from the Hindu culture. In a deal, Rama helps Hanuman to regain his kingdom and, in return, would count on his partnership to get his wife back.
Shiva then incarnated as Hanuman to help Rama defeat the demon Rávana. And along the way, it is discovered that the ape-god also has the power to change size and fly, and uses these abilities to seek help and heal Rama's wounded soldiers.
But since Hanuman did not have the knowledge to know which herbs he should seek for healing, he brought back a whole mountain in his arms, so that they could find the solution.
The saga has a happy ending. Rávana is killed and Hanuman to this day is illustrated carrying on his open chest (literally), an image of Rama and Sita.
The lessons we can draw for the coming year
This powerful and fruitful partnership came about thanks to the union of the two avatars' qualities. Rama is patient and exemplary; one who follows his dharma without being led astray by temptations. And Hanuman is the altruistic hero devoted to Rama, also known as "the god of impossible causes" – just as St. Expedito is attributed by Catholics.
Together they form a disciplined, respectful team, free of personal interests. They are not shaken by the illusions of ego, not even in the face of the difficulties that life imposes.
So what can we extract from this teaching? There were many achievements, but we learn the value of earthly devotion, brother to brother, respect for others. When there is truth and we exempt ourselves from any advantages that may be extracted from a certain relationship, we become stronger, more aligned with our own dharma – our life path – and accept obstacles willingly. They are critical so that in the future we will be rewarded for our focus and gratitude.
So even if 2022 is a year of stumbling blocks, unions tend to get stronger. Those who teach also learn from those who may not be so knowledgeable in one aspect or another. And we must exercise humility so that the ego does not blind us, limit our peace and the development of the Universe.
We are entering a collective year. Hugs are still scarce, but for empathy and respect, touch is not necessary.
If you have a relative you haven't seen in ages and all you can think of is "maybe today I'll call," pick up the phone and call! If you complain about someone because of this or that, talk to them and ask them what is going on! If you have that friend that you only keep in touch with because there is some interest between you, rethink this friendship.
In 2022, look for relationships like that of Rama and Hanuman. Of truth, of giving, of respect, without demanding anything in return. And not only with interpersonal relationships, but professional ones as well. Why keep punching a clock in a place that has made you unhappy for so long? This is a time of exchange, of happiness, of trust. And you deserve it!
How to connect with Vishnu (Rama) and Hanuman?
The god of preservation can be requested whenever you are in need of patience, protection, wisdom, or prosperity. But beyond him, you should also know that, like Shiva, Vishnu has many avatars – Rama and Krishna being some of them.
So when you are looking for strength to overcome obstacles, connect with the essence of Rama. Krishna can be sought whenever you want more lightness in your life, to awaken the inner child and reunite with your own soul.
And Hanuman is the one who will always be by your side in the most difficult moments, when everything seems lost. He is responsible for lifting your head, shaking your shoulders, and saying: "You can do it! Strong and brave, he never lets his devotees give up. Let's get to know some mantras that you can chant when you need that extra strength?
Mantra to Rama
"Hare Krishna, Hare Krishna,
Krishna Krishna, Hare Hare,
Hare Rama, Hare Rama,
Rama Rama, Hare Hare"
The most famous mantra to Krishna is also used to evoke the presence of Rama. It should be chanted whenever you wish to stay on your own path; without deviating from your virtues. Also provide peace, love, tranquility and enthusiasm.
"Om Namo Bhagavate Vasudevaya"
Mantra of devotion, in which you bow to the Lord who resides in the hearts of all beings.
"Om shreem krishnaya shreem shreem shreem govindaya gopalaya golokasundaraya sathyaya nithyaya paramathmane paraya vykhanasaya vyrajamoorthayemeghathmane shreem narasimhavapushe namah"
This is a mantra that lists the most diverse names of Lord Vishnu and addresses him as the Supreme Truth, the Ultimate and Almighty Being.
Mantra to Hanuman
"Om Hum Hanumate Namaha"
Powerful mantra for success and for removing obstacles in your life. Also promotes strength, endurance and power.
"Om Aeem Bhreem Hanumate Shri Ram Dootaye Namaha"
It is one of the powerful mantras for receiving blessings from the Lord. This mantra salutes Hanuman as one who has served Rama.
"Manojavam Maruta Tulyavegam Jitendriyam Buddhimatam Varshitam Vatatmajam Varanayuthamukyam Sri Rama Dhutam Sharanam prapadye"
It is the one who incites the mind, and makes it quick as the wind. By chanting this mantra, Hanuman will provide you with excellent intelligence, learning, and wisdom.
You may also like:
---