Scorpio and Sagittarius Compatibility
---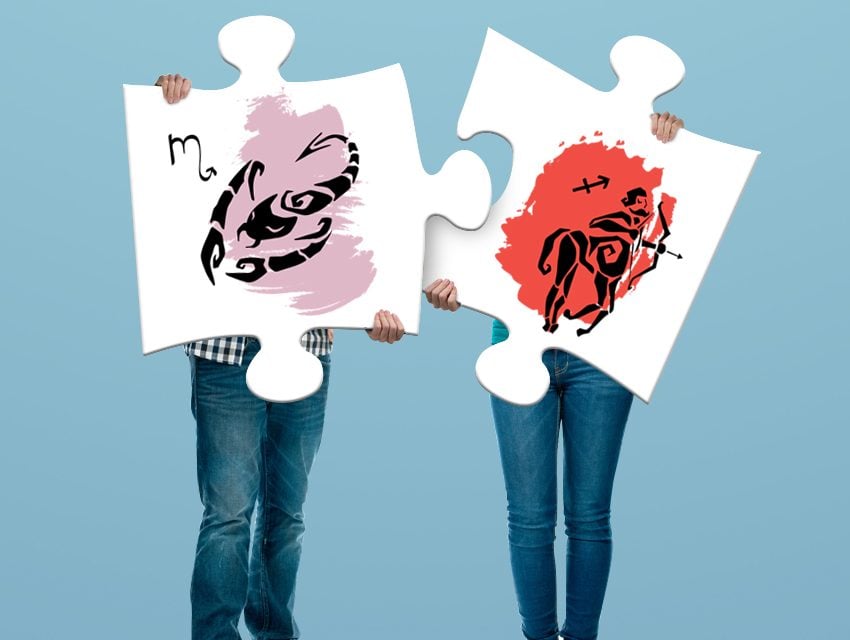 A couple formed by Scorpio and Sagittarius has low levels of compatibility. However, before checking the compatibility, learn a bit more about each of these signs.
These signs represent water and fire, a considerably difficult combination. Sagittarius natives are adventurous, love changes and to explore new horizons. They take any kind of risk regardless of whether they are physical, spiritual or emotional, then continue with other challenges.
On the other hand, Scorpio natives prefer to specifically target the romantic part of the relationship, protecting themselves with a serious commitment and with their emotional powers. Considering this, a relationship between by a Scorpio and Sagittarius couple have low compatibility.
2024 predictions are out
Discover the stars predictions for new year!
Scorpio and Sagittarius: how will the relationship work?
---
There is no doubt that there may be a sexual attraction between these two signs, but if this line is crossed, there is a chance of getting scalded. Also, if Sagittarius wants this challenge, Scorpio will surely accept it.
Sagittarius is ruled by fire and the philosophical Jupiter, owner of the dance, while Scorpio is specifically ruled by the furious Pluto and Mars, god of war. Considering that both are very interested in sex, this combination can become one of the strongest of the zodiac.
Sagittarius is a very spontaneous person too impulsive and could even become capricious, unlike Scorpio who handles everything under the surface, allowing it to be difficult to know what is really going on.
Scorpio could be considered a fixed sign and on the other hand usually Sagittarius changes several times, which means that in some way, the stability that characterizes Scorpio could attract the attention of the ever-changing Sagittarius.
How do they communicate?
Sagittarius natives are born under a sign that even if they lose their cool, they can recover it in a short period of time, unlike Scorpio that can burn for several days before it ends up exploding.
In addition, Scorpio can become very jealous, which also makes him possessive on a few occasions, something that strongly collides with the freedom-loving personality such as the one of Sagittarius. The daring sexuality that this sign has will let him quickly find the intense and dominant passion of Scorpio that is hard to bear, which might make the Sagittarius partner leave.
What about sex?
If the attraction between the two partners is strong, both must find something in common, and come to an agreement together, which they can maintain in the long run. In this sense, Scorpio must understand that he cannot have Sagittarius like a caged bird.
The same must happen on the sexual plane, Sagittarius has to feel free to give its best to the relationship and Scorpio should understand this and accept his partner.
---
You may also like:
---