Solar eclipse 2019: how will it influence your zodiac sign?
---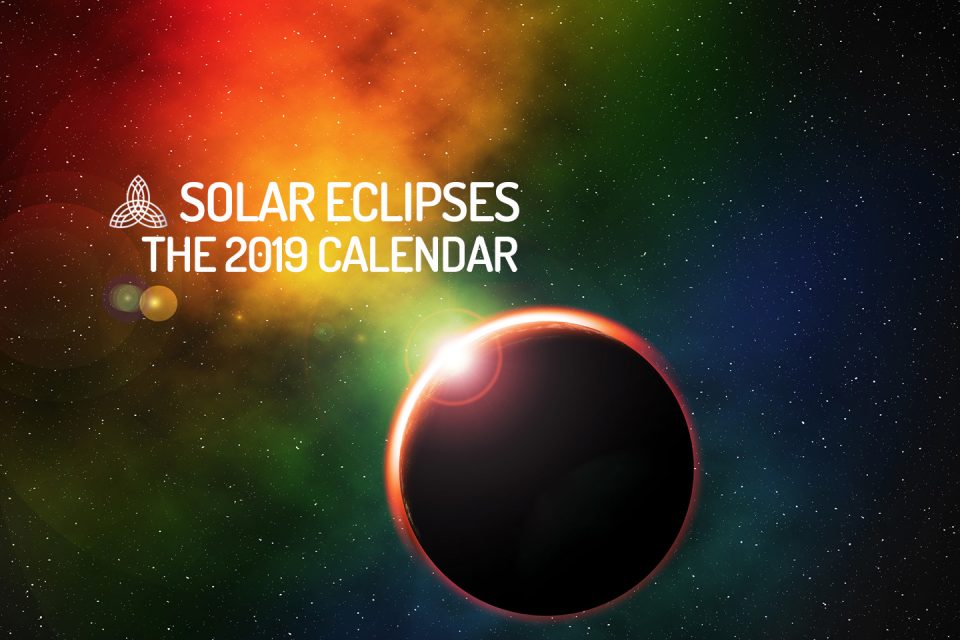 The sun today
Sunrise:

00:00

Sunset:

00:00

The moon today
Moonrise:

00:00

Moonset:

00:00

Moon phase:
When we talk about Solar Eclipse 2019, we are referring to the three astrological events of this type, which will be recorded during the months of January, July and December 2019, and how they will affect the 12 signs of the zodiac. There will be three solar eclipse in 2019 under the influence of Capricorn and Cancer, signs that govern the Lunar Nodes of Karma this year (Cancer the North Node and Capricorn the South Node).
A solar eclipse is a phenomenon produced from a Sun-Moon conjunction when the King Star and the Earth's natural satellite meet at the same mathematical degree as the Astral Map. In simple words, a solar eclipse can be said to happen when the Moon "hides" the Sun. In Astrology, it is considered that the effects produced by this phenomenon can be felt for 6 months, and even longer.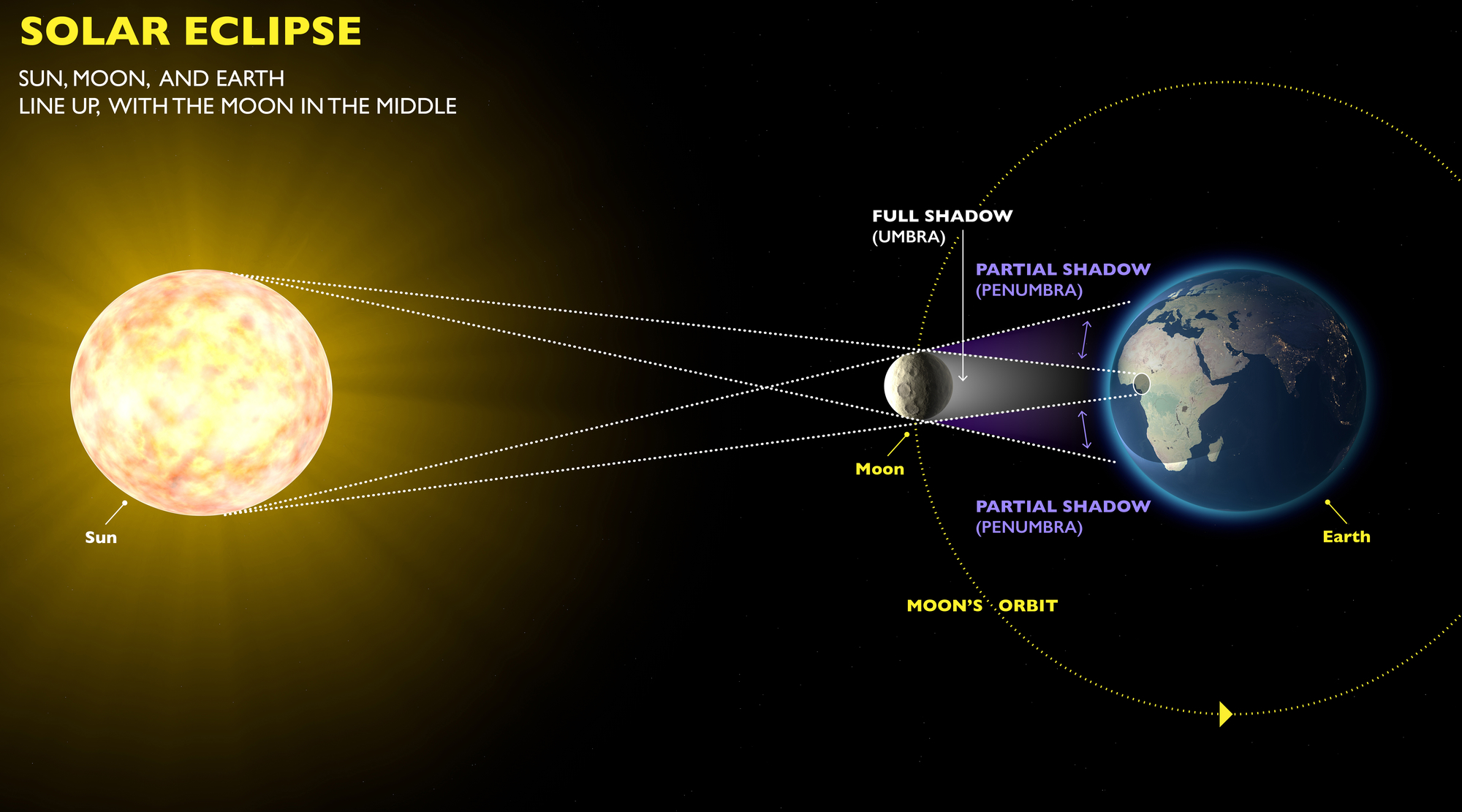 Sun eclipses are associated with initiations, a masculine force that eclipses or disappears to bring about the subject's equilibrium, and the release of karmas (rupture of noxious patterns). It is important to note that, to know how the energy of the eclipse individually affects a person, it is necessary to know their Natal Chart.
However, by handling the information about the type of eclipse (solar or lunar eclipse) and the sign in which it will occur, you can get general data on the energy vibrations that will awaken then, and how it will affect individuals, according to their solar sign or ascendant. See here the lunar eclipse calendar for 2019. 
First solar eclipse 2019: 05th january
---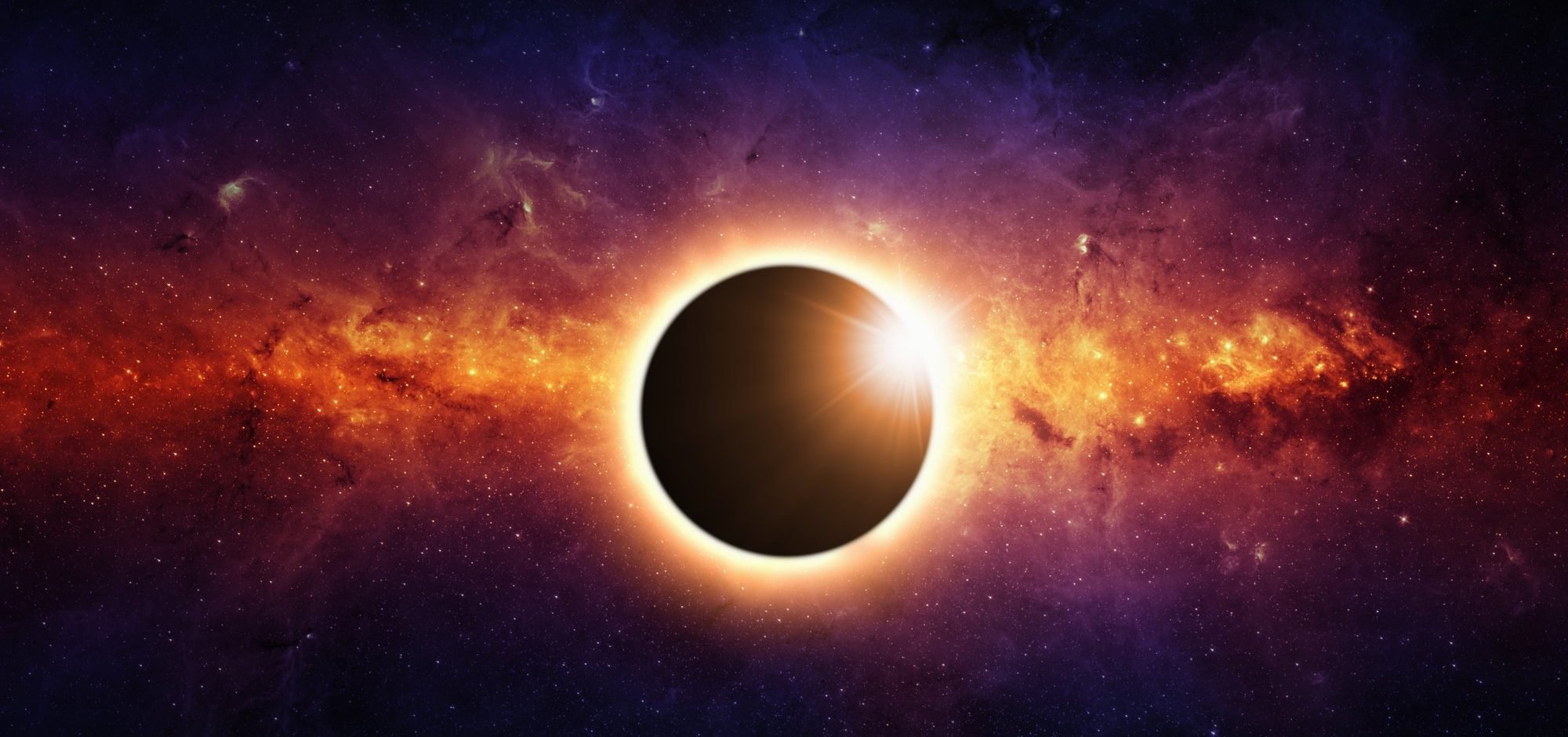 The first solar eclipse 2019 will take place on January 5, under the sign Capricorn, which translates into identifying new objectives and developing strategies to consolidate them. Additionally, questions will be asked about how you exercise your authority, what role you assume when faced with figures of power, the link with the father figure, and the personal concept of success.
ARIES
Determination. Energy focused on achieving professional goals and taking advantage of one's own talents. Do not neglect family ties, to offer greater relevance to business partners.
TAURUS
Door-to-door travel. Procedures related to international contacts or removals; commercial expansion, with the aim of earning in foreign currency. Interest in starting a new professional course.
GEMINIS
The native will evaluate putting an end to a relationship (personal or professional), which does not contribute to his present. The reasons for the discomfort before the other are presented, in search of a solution that benefits both. Nothing will be hidden.
CANCER
Change of status within sentimental or business relationships. This stellar event is primarily oriented to issues such as commitment, marriage or living together; it does not imply a break with a certain science (although it may happen). The general tendency will be to resolve conflicts, taking into account the opinion of the other.
LEO
Adoption of new healthy lifestyle habits (diet, exercise, work, recreation). Opportunity in the usual professional environment. Surgical interventions of an aesthetic nature.
VIRGO
Creativity. Inspiration. Romantic possibilities. Fun. If you establish a new relationship, give yourself the opportunity to know the other, before formalizing the commitment.
LIBRA
Moving or repair work in the home. Connection with the paternal figure. Acceptance of new challenges, different from old experiences.
SCORPIO
Interest in professional or academic improvement activities. Before changing goals (personal or professional) by impulse, take time to reflect on your needs and desires.
SAGITTARIUS
Analysis of the financial situation. Strategic planning aimed at achieving financial stability or solvency. Do not neglect the self-esteem; your value is not limited to material possessions.
CAPRICORN
Affirmation. A reinvention of the self. Efficiency. Personal growth and expansion as the main objectives.
AQUARIUS
Introspection. The inner (and spiritual) world as an inexhaustible source of learning. Overcoming old beliefs and blockages associated with childhood and previous existences.
PISCES
Choose quality, rather than quantity. Do not try to expand your social circle to infinity, devote time to people who are valuable to you, for one reason or another (friendship, profession, learning, humanitarian causes).
SECOND SOLAR ECLIPSE 2019: 02 JULY
---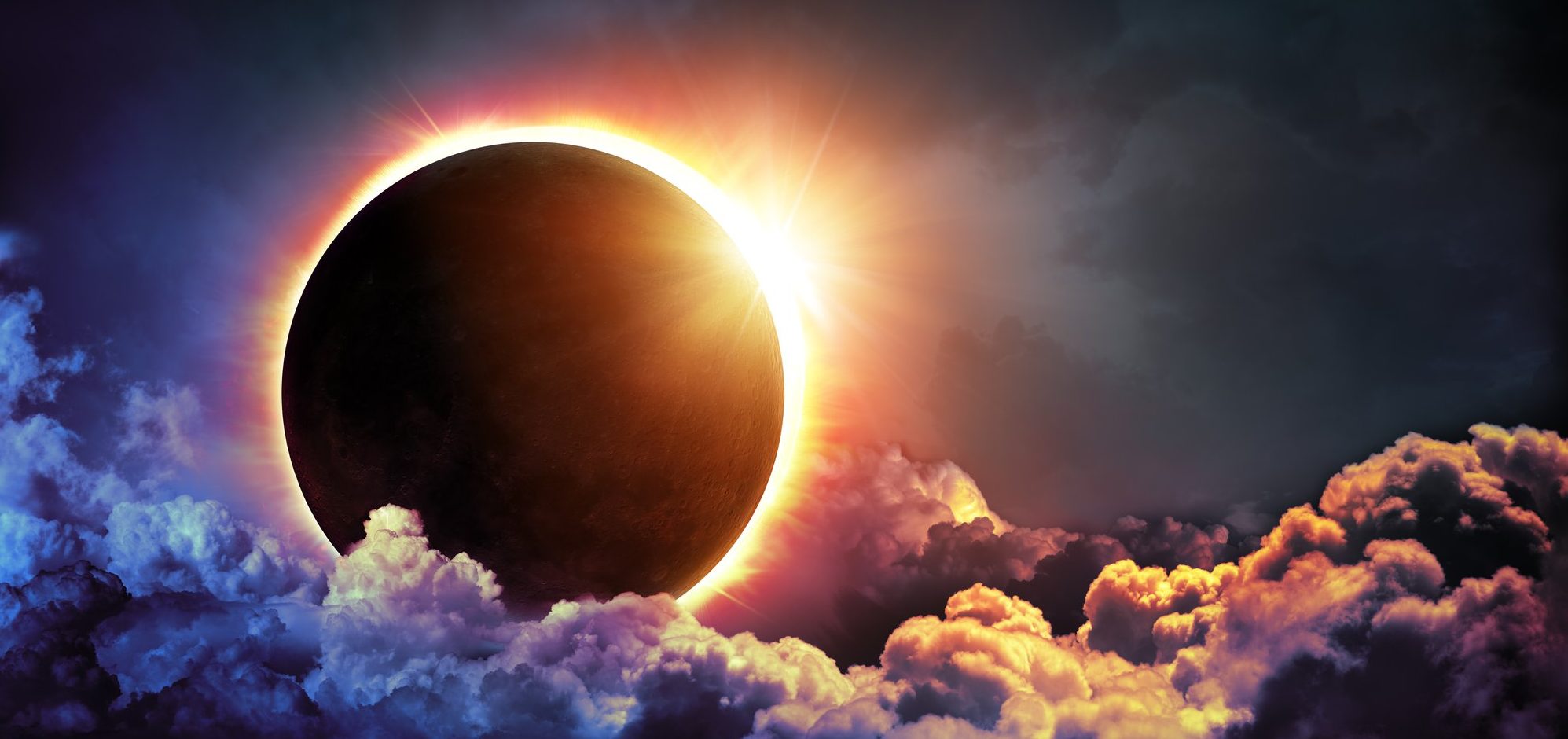 The second solar eclipse 2019, is the third event of its kind that will happen in the year, (previously there will be an eclipse of the Sun in Capricorn and another of the Full Moon in Leo, during the month of January). The new astrological phenomenon will take place under the influence of Cancer, on July 2nd, and is related to leaving the comfort zone, managing primary emotions, and transforming the meaning of what is familiar/safe.
It is worth noting the connection of this event, with the eclipse of Sun in Cancer that occurred on July 12, 2018. The difference between the two events is that the first (2018) was a partial eclipse, while this (2019) will be a total eclipse.
With a total eclipse of the Sun in Cancer, there is no time for half measures or leaving things halfway, it is a matter of working in depth all the energies that are available, waiting to be taken advantage of.
ARIES
Opportunities in real estate business. Approach to the family group of origin. Projects in the home. Focus on issues of domestic life (improve spaces, change of residence or service providers).
TAURO
Recognition by presentation or publication. Trips to nearby destinations stimulate creativity. Invest time in expanding your network of contacts, online (internet) and offline (community, colleagues, and friends).
GEMINI
Analysis of the management of own resources, and the possibility of increasing the profit margin. Investment. Do not lower your personal value.
CANCER
Personal improvement. Change of image or wardrobe. Do not assume the comments of others as something personal, you own your dreams and destiny.
LEO
Past situations that cast a shadow over the present. You may repress an action or thought for fear of repeating a pattern. Disregard these considerations, and remember that you are now a different person, with a different level of consciousness.
VIRGO
The relationship with friends and colleagues will play a determining role in the development of the objectives you have set yourself, both at the conceptualization level, as well as in execution and promotion. Interest in causes of massive impact.
LIBRA
Increase in the pace of work. Recognition for professional performance. Proposals for promotion transfer to another department or assignment of new responsibilities. Your dedication has not gone unnoticed.
SCORPIO
Interest in learning (academic or professional). Approach to religious or spiritual groups. Contact with other realities promotes the desire to know new spaces and territories.
SAGITTARIUS
Negotiation of matters related to family assets, or outstanding credits. Partner confidence will be a determining factor in future actions, including issues such as divorce and separation.
CAPRICORN
Opposition at work meetings. Attention to pending legal matters. New status in relations.
AQUARIUS
New work project completely captures your interest. Interaction with colleagues will be the key to success. Do not neglect your health and the functioning of the domestic routine.
PISCES
Need to express one's talents. Connection with the inner child. Surprises in the relationship with the children. Opportunity for a fun and provocative romance.
THIRD SOLAR ECLIPSE 2019: 26 DECEMBER
---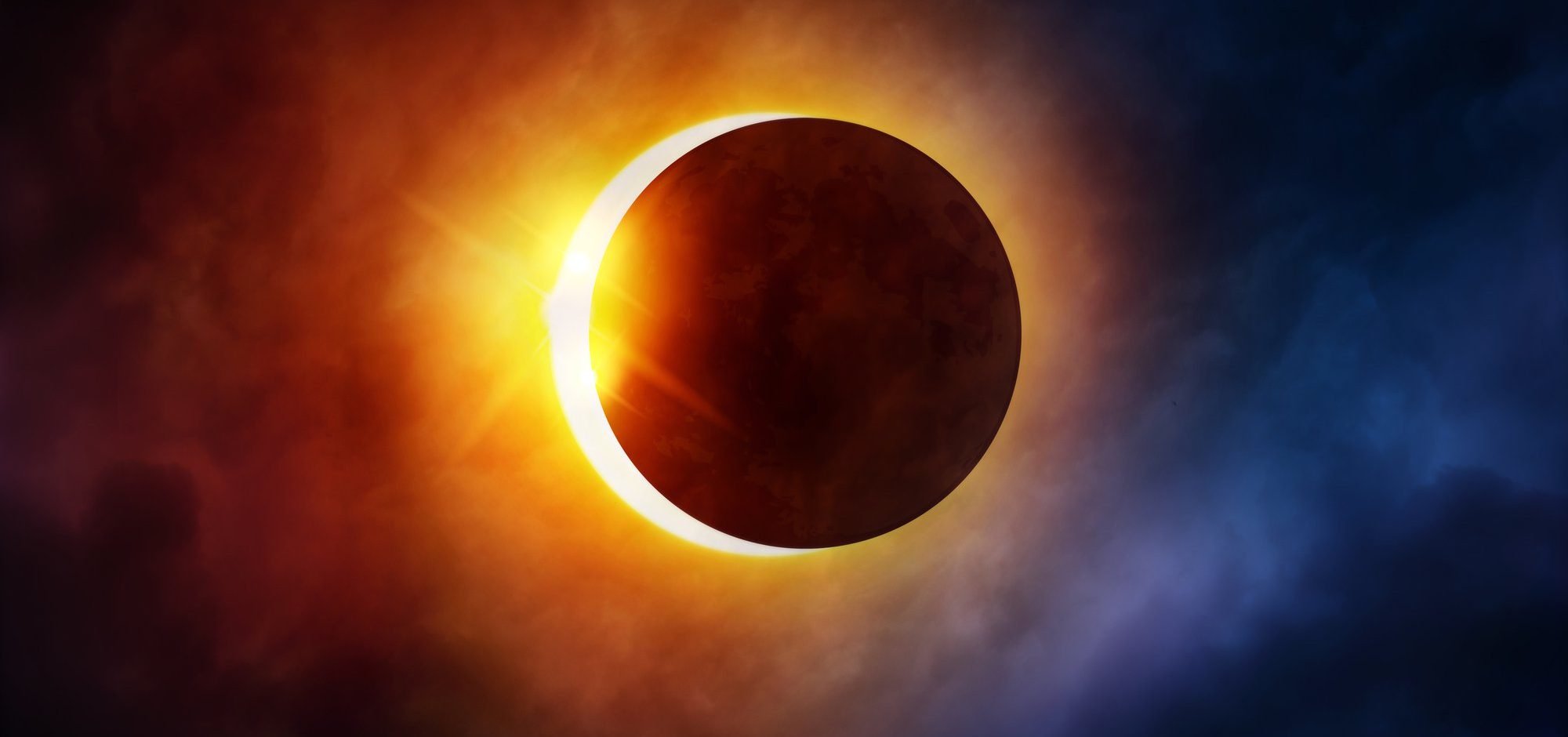 The last solar eclipse 2019 will also be the last of the year and will take place on December 26 in Capricorn. As this is the second solar eclipse 2019, which takes place in the sign of the goat, opens a process of reflection on issues such as change of profession/status, connect with vocation, promote your achievements and give a new meaning to the word success.
ARIES
Questions about what prevents you from working on your passion, or the most accurate strategy to achieve the professional goals proposed (go to the next level of the game).
TAURUS
Spiritual journey. Need to discover the true essence. Overcoming the fear of losing control. Open yourself to explore your possibilities.
GEMINIS
Application of healthy limits in personal and professional relationships. Identify what your responsibility is, and what the work of others is. Work trust, not dependence.
CANCER
Endpoint to toxic relationships (including the one you have with yourself). Balance within the couple. Review of business or legal agreements.
LEO
Feeling of fullness. Search for integral well-being. Optimization of the work routine (better time management, greater productivity, and less effort).
VIRGO
Inspiration channeled into personal projects. Ask yourself if you use the moments of relaxation to recharge energy or as a distraction to avoid what is important to you.
LIBRA
Learning consists of being your own mother: loving yourself, imposing discipline when necessary, and protecting yourself from what is trying to diminish you, especially the old beliefs that sabotage your path.
SCORPION
Check if your actions and thoughts correspond with the reality you want to create, or you are your worst enemy.
SAGITTARIUS
Eradication of old values and possessions, which are not aligned with your present moment, and aspirations for the future.
CAPRICORN
The connection with one's own body as an object of attention. Personal reinvention. Adjustment of objectives and strategies.
AQUARIUS
Intuition. Practical spirituality. Detachment of people from the past, who will try to drag you into a line of conduct overcome.
PISCES
Joining community projects, and connecting with people who share your ideals and interests, will bring you big surprises. When the time comes, do not be afraid to take the lead.
---
You may also like:
---