Solar eclipse of December 2020: philosophical transformations
---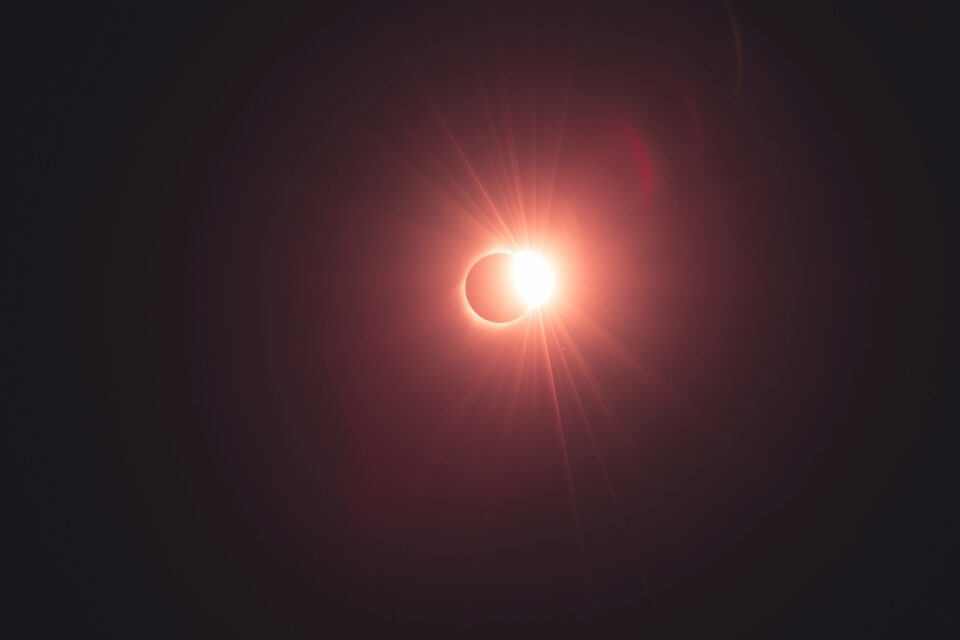 The solar eclipse of December 2020 promises to be an intense moment, a shift point for the entire world. It's probably one of the most intense aspects of the entire year of 2020, and it can bring deep world changes.
Occurring on the 14th of December, the movement starts before and continues for six months after the eclipse, which means that the big changes are not always explosive and quick, they start forming before and have time to settle down after. Therefore, it's important to not create feelings of panic and anxiety towards these events.
Connect with yourself and your own life and story, and use the key elements we share with you to understand this period of your life with more clarity and inner peace.
That being said, let's face the craziness that the end of this year has waiting for us! 
The solar eclipse of December 2020: main astrological aspects
---
First of all, let's start by listing the main aspects of this period. There are a few more, but these are definitely crucial in case you want to start digging deeper and finding out even more.
Solar eclipse in Sagittarius (11:17 AM, EST)

Jupiter conjunct Saturn in Capricorn
Mars square Jupiter and Saturn
Moon square Neptune in Aquarius
Moon trine Mars in Aries
Mercury trine Mars in Aries
North Node in Gemini
With so many things going on, it's important to start slowly putting the puzzle together, piece by piece.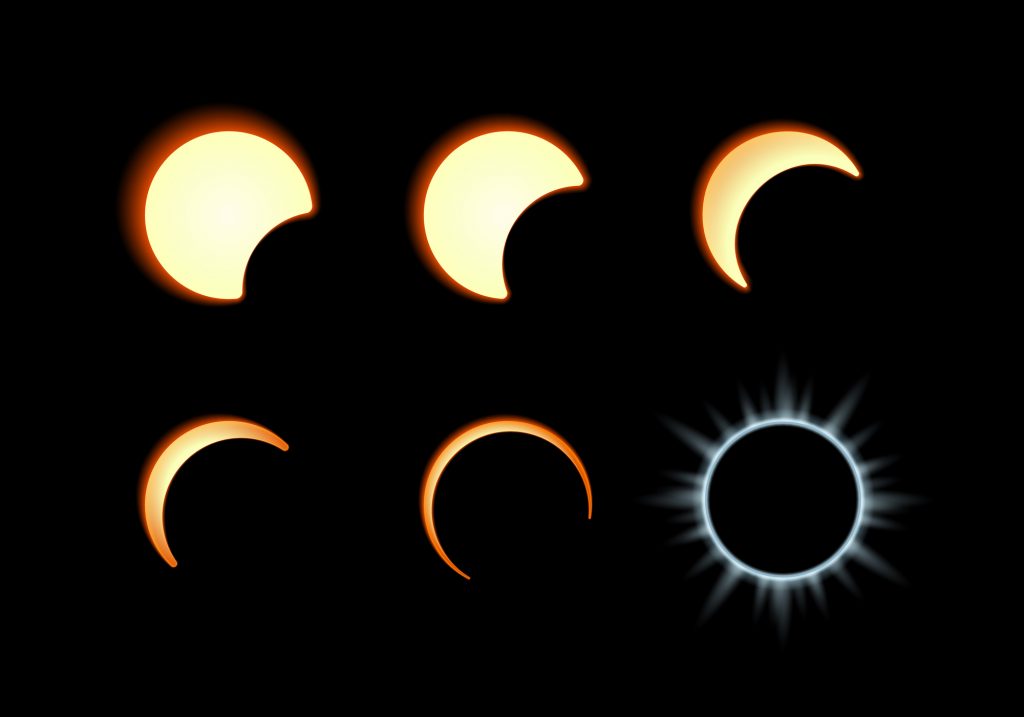 Solar eclipse in Sagittarius: old structures and religion
Many aspects point to the fact that the mentioned transformation and shift will be related to old structures of religion. Sagittarius is connected to philosophy, religion and perspectives about the world, and the energy predicts a change, something that has been hidden and that now comes to light. That new information will then create a change that is global.
The proximity of the South Node, which is connected to the past, reinforces that idea of illumination of truths that are strongly supporting old structures and that will be changing.
On an individual level, old beliefs that are holding you back to your past might become clear and with that information, you can transform your present and future. The North Node in Gemini is the capacity to interpret and process that information and make something positive with it.
Jupiter and Saturn conjunct in the last degrees of Capricorn
Jupiter is getting closer to Saturn in the last degrees of Capricorn bringing an extremely strong power to crack and review structures. It gives strength to the solar eclipse of December 2020 vibes, reinforcing the movement of the eclipse. The traditional beliefs and methods will be challenged! The outcomes are unpredictable.
To give even more tension and power to all these aspects, Mars is in Aries, strengthening the fire, the conflict and the action related to the aspects that need to see the light of the day. 
It can translate in moments of fight, anger and conflict. Be careful in your life to not let that energy expand too much. Keep your actions and reactions under observation. 
The current year is admitted to be a year of change for everyone in general and individually. Cultivate good practices, to make sure that change is for the better. With your individual action, you'll help the entire world follow that path as well.
Mercury helping to process the facts and feelings
The Moon is conjunction to Mercury, while Mercury and the Moon trine Mars.
These three aspects give potential to see, express and understand our emotions. While the Moon is related to our emotional side, Mars is action, and Mercury is communication. It's like boiling water, but with the proper instruments to not get burned. Of course, this is always dependent of your personal capacity to explore and deal with your emotions.
These aspects also point towards courage, initiative, intuition, sympathy and empathy. 
Moon and Neptune bringing more intensity
The moon will square Neptune. Neptune is the most elevated aspect of our soul, where we are closer to the divine. The present aspect that will be happening around the solar eclipse of December 2020, brings, even more, the tone on the religious, or philosophical, focus of the mentioned period. 

98.1% (1312)
The solar eclipse of December 2020: general recommendations
Considering all the previously mentioned aspects, we have important recommendations for you to go through the solar eclipse of December 2020 in the best possible and calmer way.
Don't make important decisions during these days, wait at least two weeks before taking any new step in your life

Don't go into new psychic activities, it's not a good moment to try Ayahuasca for example

Avoid drinking and taking drugs, your tolerance will be low and the consequences might be serious

Ask for help if you need

If you have a history of depression, ask for help

Talk with family and, especially, female people in your life

Share your feelings, write them down or talk about them
Last but not the least, there will be strong feminine energy and a possibility for everyone to integrate better this side of the world.
The solar eclipse of December 2020 influence according to your rising sign
Aries
It will influence especially your relationship with life philosophies, beliefs, travels and high education.
Taurus
The eclipse will bring light and shifts about your sexuality, the money that you receive from other people or hidden aspects of your personality.
Gemini
The mentioned aspects will take place on your beliefs towards your relationships, especially romantic as working ones.
Cancer
The energy will influence your daily habits and your service in the world. 
Leo
The transformations will be mainly about your passions or, in case you have kids, about them or your role as a parent.
Virgo
A strong change on the perception you have about your roots, your mother or your home.
Libra
Time to focus on the communication, the way your thoughts flow and you construct your ideas about the world. 
Scorpio
Be ready for a change in the way you perceive your own value and by consequence, in the way you attract abundance into your life.
Sagittarius
The beliefs and old structures that are about to go through modifications are mainly about your own personality and the way you present yourself to the world.
Capricorn
Deep wounds and your connection with the divine will be connected and undergoing a process of transformation.
Aquarius
Collaborations, groups and friends will be the places where you'll face new information and a new perspective of the world.
Pisces
Your future, your working life or the relationship with your father is extremely connected and will be strongly influenced by the solar eclipse of December 2020.
Remember, fear attracts bad things. Face this moment of your life with conscious, connection to the present moment and your feelings. That's the key!
---
You may also like:

98.1% (1312)
---