South Node in Sagittarius: a new cycle in 2020
---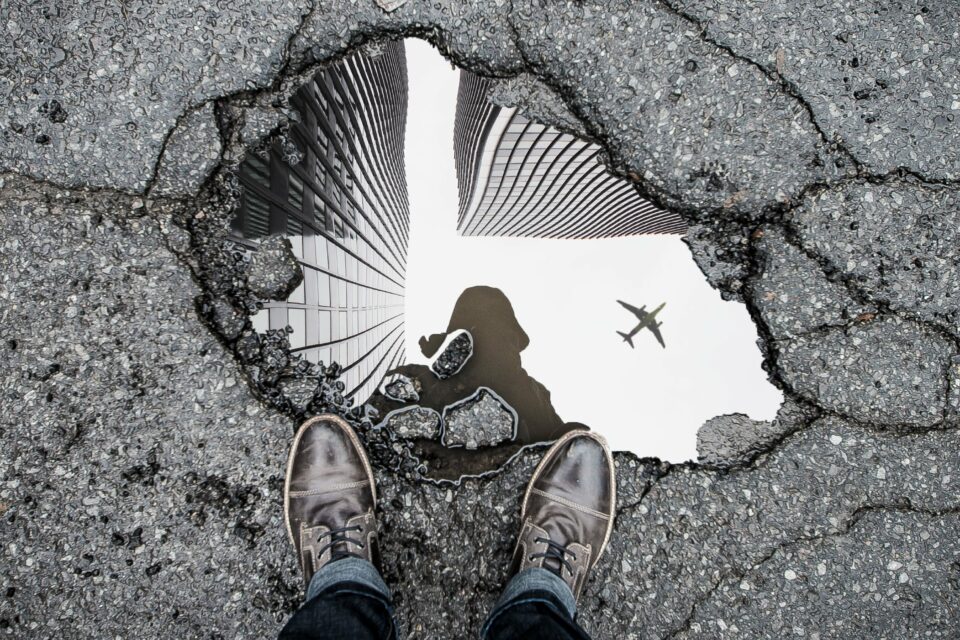 South Node in Sagittarius is ahead of us. The lunar nodes are not only present in our natal chart, but at any given moment in the sky, taking almost two years to change the signs. Remember that these are always the opposite. Right now we have Cancer and Capricorn, in the south and north nodes respectively. In 2020, the lunar nodes are going to change to Sagittarius and Gemini. Exactly on the May 5, they enter the signs of Gemini and Sagittarius, until January 18, 2022.
The north node will be in Gemini, while the south node in Sagittarius, and that has implications to the world in general, and in each person's life. But let's start by understanding the lunar nodes!
Receive all our tips by email!
Love Astrology? Subscribe Now and Receive Exclusive Content!
South Node in Sagittarius: Lunar Nodes
---
The south and north nodes can simply be summarized in where we came from and where we are going. They hold the keys to your destiny and to understand your mission in this life, but also tell you about your challenges to get there.
In the natal chart, the south and north Nodes are always in opposition. For example, if the south node is on the 9th house, the north node will be on the 3rd house. Or, if the south node is in Virgo, the north node will be in Pisces. Therefore, these are opposing energies, that we need to work with during our lifetime.
The south node represents the attitudes that are natural for us, our comfort zone, while the north node represents our challenges and life mission, where we are supposed to head off to. They are the connection between our past and our future.
The south node specifically is about the characteristics we already have consolidated in our personality, but also the repetitive patterns we bring from other lives and that we must heal on the current one.
South Node in Sagittarius: personal aspects and challenges
The south and north nodes have special importance in our lives. In fact, astrology only makes clear sense when approached in a holistic way. That means, knowing your sun and rising sign is just a small part of what the sky has to say about life. Since astrology can help us understand our context, challenges, and missions, digging into the information is an amazing journey. Most of all, it brings clarity.
Individuals with south node in Sagittarius are usually fun, like to hang out, feel extremely comfortable with social events and love new things. But it's much more than that! 
South Node in Sagittarius: the greatest knowledge
With the south node in Sagittarius, you have your north node in Gemini. What we are now presenting you is the south node in Sagittarius.
A person with the south node in Sagittarius arrives at this life with great knowledge, many times spiritual knowledge, to share with the world. They seem to have the knowledge of the universe, more than anyone else.
On the downside, the south node in Sagittarius can result in an ego without much control, a view of their own thoughts and words as the truth to everyone else. A lack of capacity to listen to others.
Therefore, the big lesson of having the south node in Sagittarius is to come down to that comfortable higher position and learn how to listen to others, how to take the time to learn all the details about things. 
People with this characteristic always tend to live too fast as well, to be afraid of losing their freedom if they stop. And whatever is harder in relation to the south/north nodes, is something that needs work and to is experienced in this lifetime. For that reason, is possible that these individuals will face situations in which they have to stop, take time and learn how to slow down.
This aspect is also important for communication. The south node in Sagittarius will lead to a life where learning how to communicate with others on different levels and with different tools will be in focus.  
If you have your south node in Sagittarius, you have a lot of knowledge that you don't even know where it comes from. Remember that you need to ground yourself, learn how to be humble and put that in the world from a perspective of love and not of ego.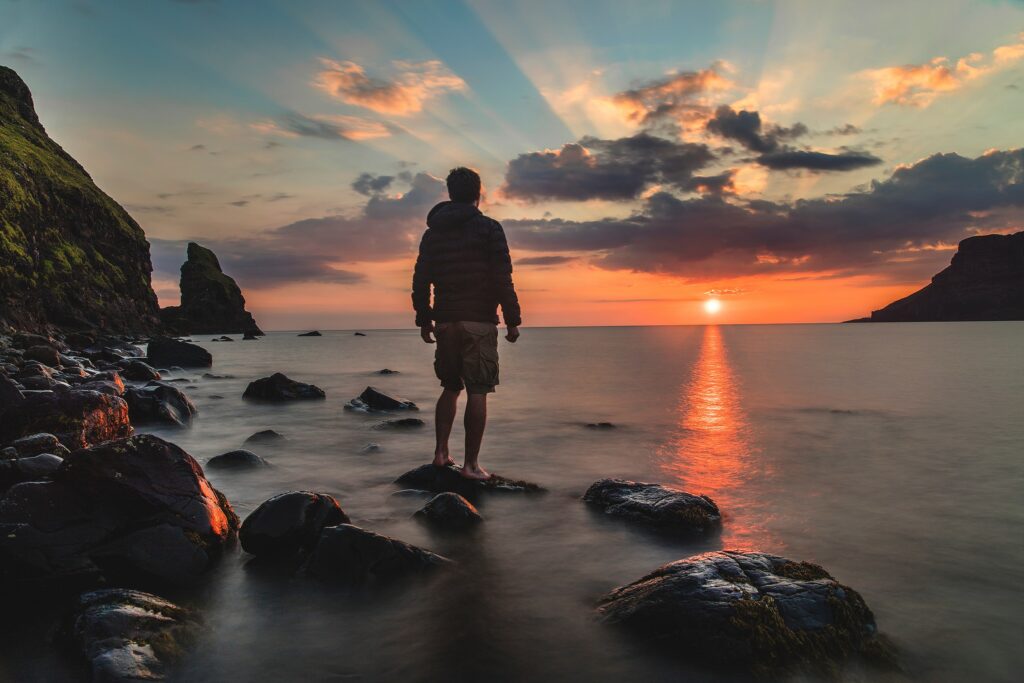 South Node in Sagittarius 2020: What to expect?
This south node in Sagittarius can be taken in two ways: one of decay and disintegration, another one of creative expression and self-development. In order to be part of the second group, it's necessary to do a lot of work until there. Most of all, it's important to get rid of all the patterns and the values that are no longer useful in life, and open space for new truth, a new way of seeing the world.
Check your sign and how will the south node in Sagittarius affecting you.
Aries
Aries, the next two years will bring some energy to something you love: travel! Being farther or closer, for longer or less time, you love to be in movement. But Sagittarius also rules the academia, the higher education. You might see that you need a new balance in your life respecting the energy you give to these aspects of your life. If you give it space, it can change your visions of the world.
Taurus
Well, Taurus, this is not an easy one for you. For this time, the challenges to overcome will be more connected with finances, the way you attract abundance into your life. Since this is such an important and vital aspect for you, remember to start working on your relationship with the money and the things that come to you. Also, pay attention to the world around you and if it need your help. We are recalling you the importance of giving back to the world, and so will the universe do.
Gemini
Related to the 7th house, the things you'll have to work and focus more are connected to relationships of all kinds, but the strong ones that give some structure to your existence. Gemini, you can see relationships from the past come back as well, in a literal or figurative way. It's time to work on this and to put your internal and external communication on service to the way you deal with the others. Learn how to ask for yourself!
Cancer
After some time with so much focus on this energy, it's time to relax for a bit. The special focus will be on your lifestyle, routines, and service. Cancer, you might feel the need to start taking care of yourself, to go back to the gym, to look at yourself.
Leo
Leo, the energy of the clan is back. A special focus on pregnancies and children. Or, if you don't have the parenthood-calling, you can use this energy to apply in creativity and new projects, following the hard work Capricorn has been already demanding.
Virgo
Dear Virgo, this time is about your foundations, your home. Some changes are expected, something that can go from changes in the family to a moving. On the good side, your career is going great!
Libra
It's all about communication this time for you. As you know, Libra, you love to do it in a diplomatic way. Well, you might be asked to do it in a stronger tone if you are too soft, or in an artistic way if you are too pragmatic, or pragmatic if it's the other way around. 
Scorpio
Your relationship with money is going to be a strong part of your life for the next time. Remember to be open to changes in perception and ways of dealing with it. It will turn out just fine if you do it, Scorpio. It can even be that, at some point, you have amazing returns of your investments.
Sagittarius
The south node crosses over your Sun in Sagittarius, which is going to bring up themes around your image and your identity. You can make some changes, embrace a new love for yourself, take care of yourself. It's also possible that you Sagittarius become more public and that your career becomes more visible.
Capricorn
Are you ready for south node in Sagittarius, Capricorn? Maybe not. It's time for something extremely hard for you: letting go! Exactly, that's what you need to get free from the past, to love and love yourself, and doing that with the daily tasks of life.
Aquarius
Old friends might come back to your life, they can bring the joy of old-time, or even work out something that wasn't totally solved. At the same time, you are in a process of recognition, Aquarius, which makes this focus on your social environment a great opportunity to work on that from your inside.
Pisces
The theme for you is about college and university, Pisces. It might be connected to a sense of following a career, of fighting for your own path.
With all of this information, we hope you feel ready to face another change in a few months and take the most out of the Sagittarius season!
---
You may also like:
---