Stones for the 1st chakra: balanced and healthy
---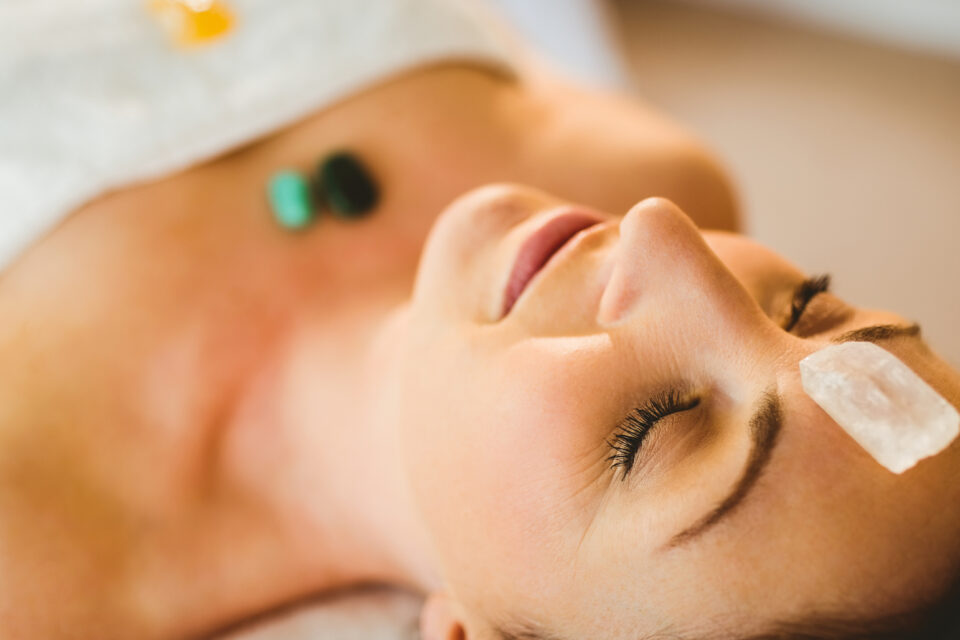 The principle of using stones or crystals and chakras is that each stone has the purpose of enlarging or balancing the energy center on which you are focusing. Each energy center in our body has a corresponding chakra. There are a couple of stones for the 1st chakra.
When you combine certain stones with chakras in the body, the crystalline structure of the stones works to amplify your purification intentions; this restores and rebalances the energetic body, removing any type of blockage. Cleansing the chakras with the stones in addition to balancing the energies of the spiritual body also strengthens any weakness.
Stones for the 1st chakra
---
The 1st Chakra, the Basic Chakra or Root Chakra is responsible for the energy of the physical body. If it is open, you feel grounded, stable and secure. You do not distrust people unnecessarily. The color that represents this chakra is red, and red jasper a is the main stone for this chakra.
List of the stones for the 1st chakra
Red stones: Carnelian, Garnet (almandine, pyrope, rodholite), Hematite, Red Jasper, Quartz with Rutile inclusions, Ruby, Bull's Eye, Iron Eye and Red Gorgon; they are good for vitality and unlocking the first chakra.
Brown stones: Andalusite, Siliconized wood, Smoky Quartz, Vanadinite, Iron Eye, Hyacinthe Zircon; they are good for sense of reality.
Black stones: Galena, Graphite, Magnetite, Black obsidians, Black Onyx, Quartz with black Tourmaline inclusions, Black Tourmaline and Iron Eye; they are good for physical protection and anchoring.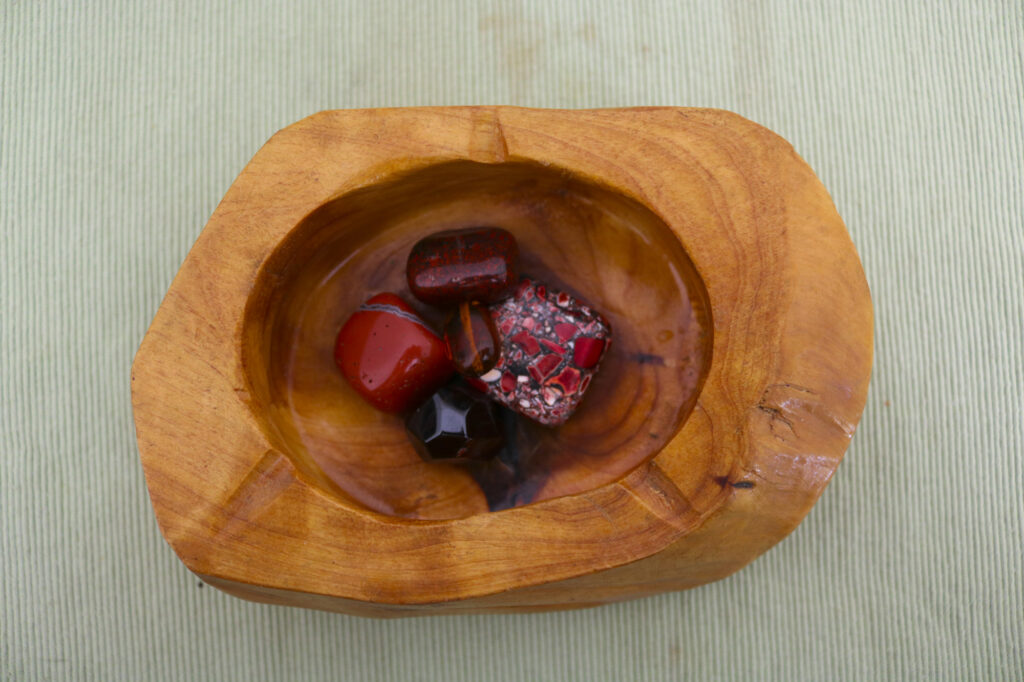 You can find some of these minerals in the form of polished stones, cut or mounted in jewels in jewelry Boutiques which regularly offer new items depending.
How to rebalance your root chakra with minerals?
Bring a stone corresponding to the root chakra from the lists above. Place the crystal near the root chakra, that is, at the bottom of your back or between your legs.
You can also wear a stone for the root chakra as a jewel, which will allow you to rebalance and harmonize it gently.
Also, feel free to use a pendulum in an appropriate stone to balance this chakra.

98.1% (1312)
Why working on the chakras?
The balancing stones for the chakras will help balance them. In fact, our chakras can become blocked, which then create imbalances in the human body, on an emotional level, on a psychological level or on a physical level.
There are seven chakras in the human body. They are energetic junction points, veritable vortices where the most important energies that pass through the physical body are concentrated. Each chakra has its own vibrational frequency, a specific place in the body and a personal color.
It is very important to ensure that energy flows freely in these points of energy junction, because blocked energies cause illness, mental imbalance, and can lead to great upheavals of our personality and prevent us from fully developing the sacred potential that we inherit at birth.
---
You may also like:

98.1% (1312)
---