Hematite stone: how to make use of its power
---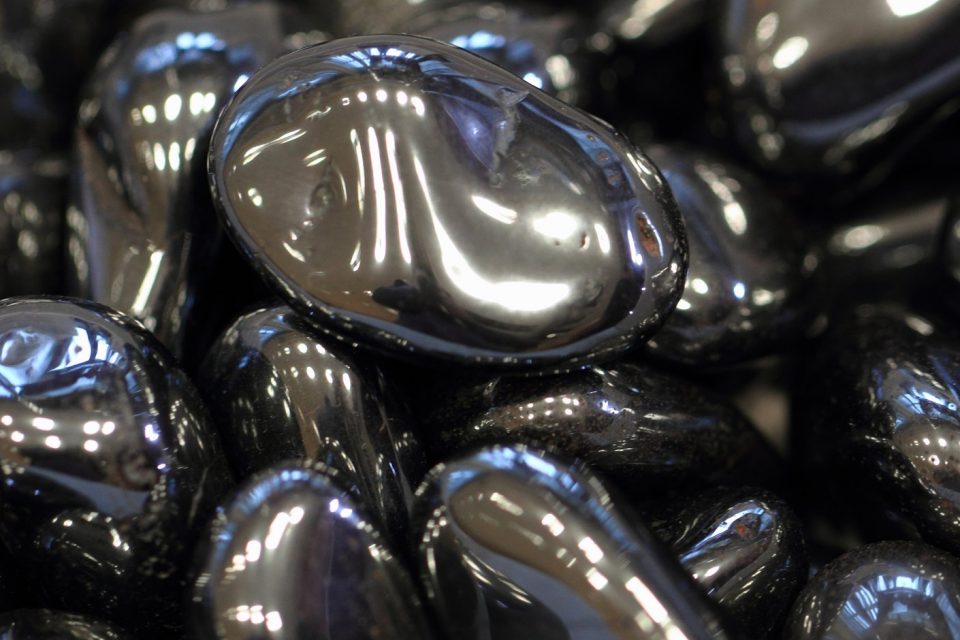 The name Hematite comes from the Greek hetero, that means blood. The reason is why, when polishing this stone, it releases an intense reddish color in the water, similar to blood, due to the high concentration of iron oxide. Because of this, this stone has always been related to the cure of blood-related diseases. In addition, it is considered an element that promotes the energization, protection and purification of the physical body.
Receive all our tips by email!
Love Astrology? Subscribe Now and Receive Exclusive Content!
The powers of the Hematite
---
In the emotional and spiritual body
In the emotional field, this stone is effective in relieving insomnia and agitated thoughts, it is able to calm the mind by providing deeper sleep.
It's a stone that boosts self-esteem and self-confidence, helping you to take charge of your life and be less emotionally dependent on others. It also gives you courage and awareness to persist in your goals and objectives. It is great for those who are shy and need to be more confident in themselves.
Already in the spiritual field, it is very indicated to favor meditation. It is able to prevent negative influences and energies from affecting us by dissipating low vibration waves. When used in conjunction with the body, it provides energy release, dissipates toxins and electromagnetic waves accumulated.
In the physical body
This stone is able to activate the regeneration of blood cells, it helps to regulate blood pressure, prevents narrowing of veins that interferes with proper blood circulation and it even helps to fight any disease that is related to it.
It avoids bumps, when helping with the correct circulation of the blood. It is known as the stone that prevents anemia because it encourages the absorption of iron by the body.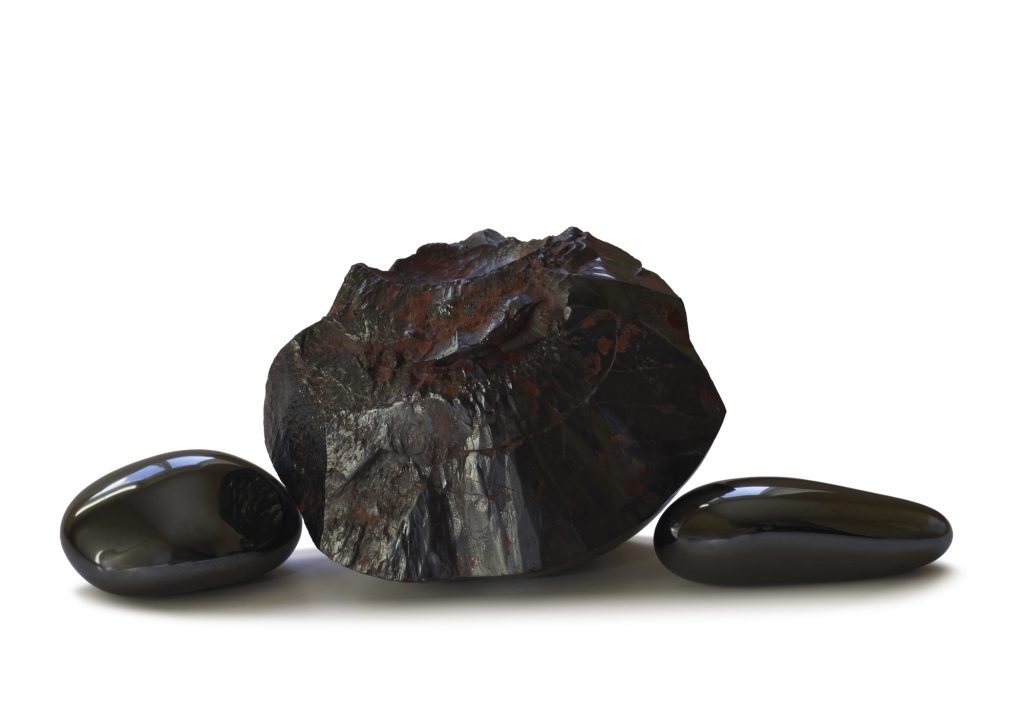 How to use the Hematite stone
Finally, we can see that this stone helps to balance the physical body and the essence of the spirit, but we must know how to use it.
It should be used by placing it at the base of the spine. For best absorption, we suggest placing it at the base and another at the top of the spine. By having healing powers, we can also position it over the area of the body that needs healing. But beware, you should not use this stone for inflammation nor for prolonged periods. Its effect is quick and only a few minutes are enough to absorb its energy; all excess is negative. Keep the stone in action on your body for about 30 minutes daily.
The Hematite stone is used as a shield against opposing energies and also as a healing stone. Very powerful, people used it for many purposes since ancient Egypt.
There are several reports that show the use of this stone by our ancestors. In ancient Egypt, it was customary for pregnant women to sleep with it under the pillow believing it would protect the child and allow a perfect growth. Many stones were found in the sarcophagi of female mummies.
The warriors used to rub the stone on their bodies before the battles; they believed that the stone would give them invulnerability, creating a protective shield in their physical body. Also in ancient Egypt, the Hematite powder was mixed with an ointment and used as a balm for the eyes.
The attributes of Hematite
This stone is recognized for having the power to energize and harmonize body, mind and spirit. According to scholars, it balances Yan's meridians to correct yin imbalances.
This stone is much sought after by those who are very shy, have little self-confidence, as it helps to overcome self-limitation, promotes self-esteem and self-confidence. It also strengthens willpower, giving you more energy and vitality.
And as a shield, it also protects from all negativity; it protects the aura against negative energies. Just as warriors did, nowadays it can be rubbed on the body to prevent physical damage and accidents before travel.
---
You may also like:
---