Where to place Ganesha images according to Feng Shui
---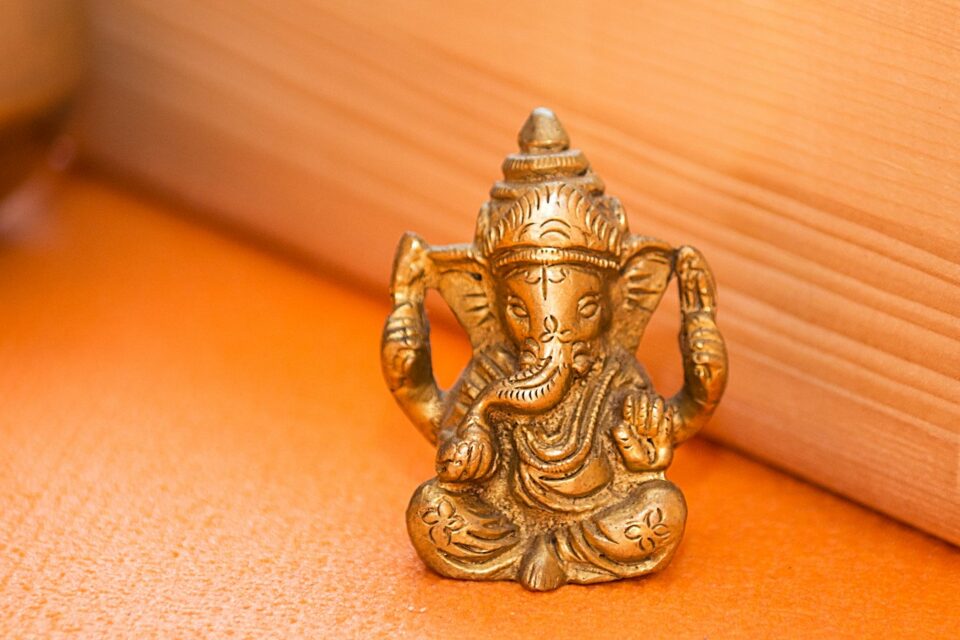 Did you know that it is possible to use an Indian god, as a cure in Feng Shui? Wemystic will help you learn where to place Ganesha images in your home to attract healing energy, according to Feng Shui.
2024 predictions are out
Discover the stars predictions for new year!
Where to place Ganesha images?
---
Where to place Ganesha images: meaning in Feng Shui
It may seem strange to use a symbol of religiosity and Indian tradition in a Chinese harmonization technique, right? If we check at the traditional perception in Feng Shui, Ganesha would not make sense; the old-fashioned healing images of Feng Shui are related to Chinese history and myths. However, Feng Shui is a technique that seeks good energy, regardless of whether it is linked to one or another symbol of cultural tradition.
Ganesha's image in Feng Shui touches first and foremost people who believe in their spirituality. Also, those who have an affectionate connection to this image, who feel this image's energy of protection, good luck and blessings close by. All this attracts of course a good Feng Shui. Therefore, Ganesh in Feng Shui can be used as a healing symbol in Feng Shui, we need to understand its meaning and position it correctly.
The necessary connection with Ganesha
To have Ganesha in your decor – or any other mythological, religious or historical figure – you need to have a connection with it. If you do, it will certainly work as a healing element for Feng Shui. This deity is very powerful in Indian culture, it has the symbolism of the elephant, which also has a lot of power in Chinese technique. One version of Ganesha's story says that he was decapitated; it was Lord Shiva who switched his head with that of an elephant.
The elephant is a strong healing element of Feng Shui. And the bulging belly of Ganesh has a symbolism similar to that of the smiling Buddha, of joy, satisfaction and abundance. Ganesha also has several arms (between 4 and 16, depending on the representation) which enhances its gift to eliminate complications.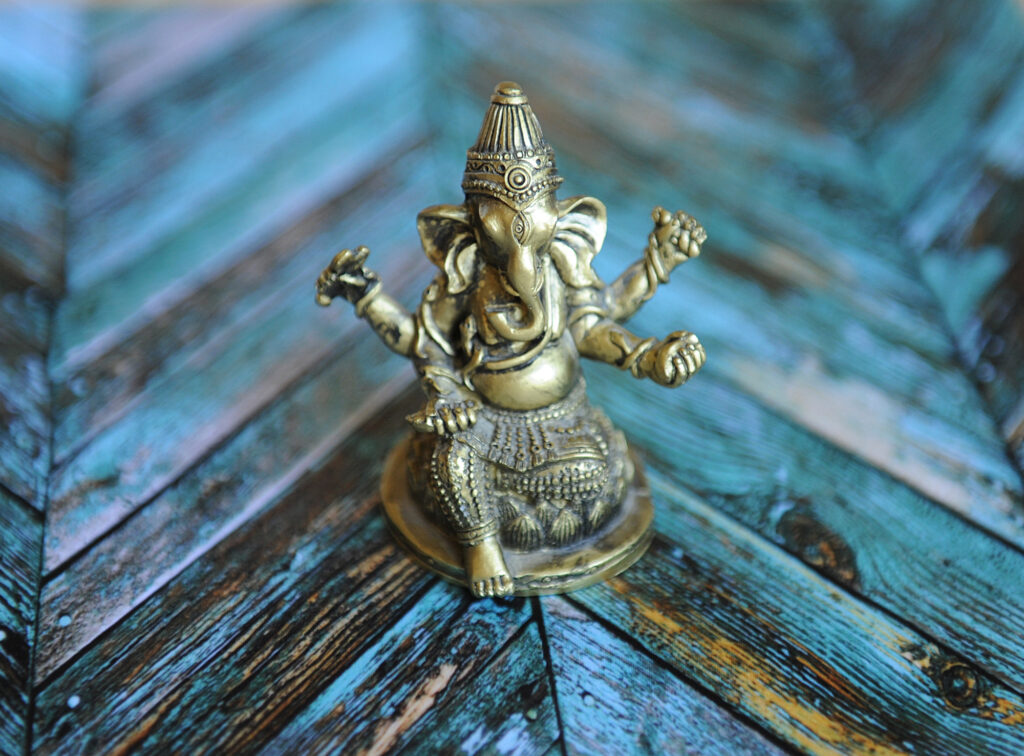 When and how to use Ganesha in Feng shui
There are numerous possibilities that guide us to place Ganesha in the house. Ganesh is one of the most revered deities in India. Its representation makes it recognizable among all, a god with an elephant face. Ganesha is the idol to eradicate blockages and protect the home.
Depending on its location in the house, its role will be different, more or less strong, more or less linked to prosperity.
Anyone would like to have an image in their house that symbolizes protection; one that would help them eliminate the difficulties in their life, right? Well, Ganesha can be precious in any home, especially when you are embarking on an extended and hard journey; also when you are starting a new business, making a big change or taking a new step in your life.
You can place it in the bagua area of your life that needs help or simply place it on an altar:
Put it in the north position, if you need success in life;
If you need to eliminate complications in relationships, for example, put it in the Northeast;
Place your Ganesha in the northwest, if you need more prosperity;
If you need to promote family energy, put it in the west.
You should never position it, like any other deity, on the floor or in low energy areas, such as in the bathroom, laundry or garage.
---
---