Abhyanga: the Ayurvedic massage of vegetable oils
---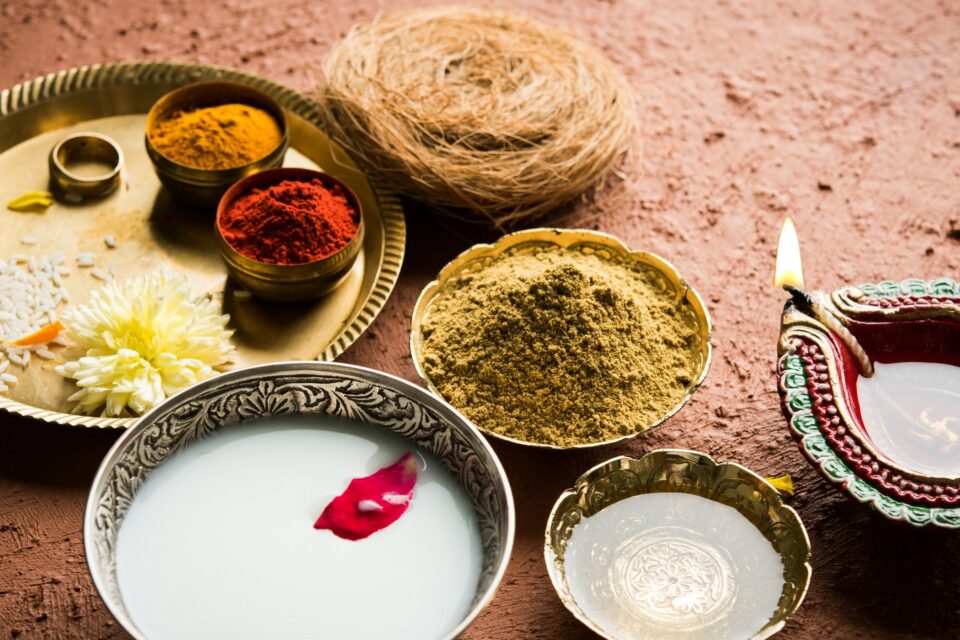 You have probably heard about massages made up of vegetable oils, which involved some therapeutic process, right? So Abhyanga may be more familiar than you think. Known as oiling or snehana, Ayurveda has among its treatment methodologies the use of massages applied through medicated vegetable oils, along the entire length of the patient's body.
Receive all our tips by email!
Love Astrology? Subscribe Now and Receive Exclusive Content!
Abhyanga: origin of Ayurveda massage
---
Ayurvedic massage is a beneficial preventive and curative massage, regardless of your physiognomy and your state of health. Coming from India, it is part of both preventive and curative treatments in Ayurvedic medicine. It is also a healthy lifestyle practice, because Ayurvedic massage helps to bring toxins back to the surface of the skin, and helps their elimination. Indians use it daily to cleanse and rebalance their bodies.
Commonly called Ayurvedic massage, its exact name is Abhyanga massage. Designed by Swami Yoga-Anand Bharati, an Indian doctor, this massage is a synthesis between traditional Indian massage and Ayurveda, Indian medicine.

98.1% (1312)
How does Abhyanga massage work?
In Ayurveda, to put Abhyanga into practice, there is no single recipe or specific amount for portioning the vegetable oils that will be part of the treatment. Each massage will depend exclusively on the size and characteristics of the patient, lasting between 30 and 45 minutes and with pressures that vary according to a previous survey.
Before starting, the therapist should read the patient's imbalances, which means that, in Ayurveda therapy, disorders related to the Pitta, Vata, Kapha, Agni (known as the digestive fire) and Ama (the toxins in the body). Once listed, the massage can begin.
For Pitta people, the oils chosen are usually coconut, sunflower, neem, olive oil, bringaraja or brami tailam; for Vata, we use sesame, almonds, Brazilian nuts, mahanarayana, dhanvantari or bata tailam; finally, Kapha we use herbal powder, mustard and flaxseed oil for the massage.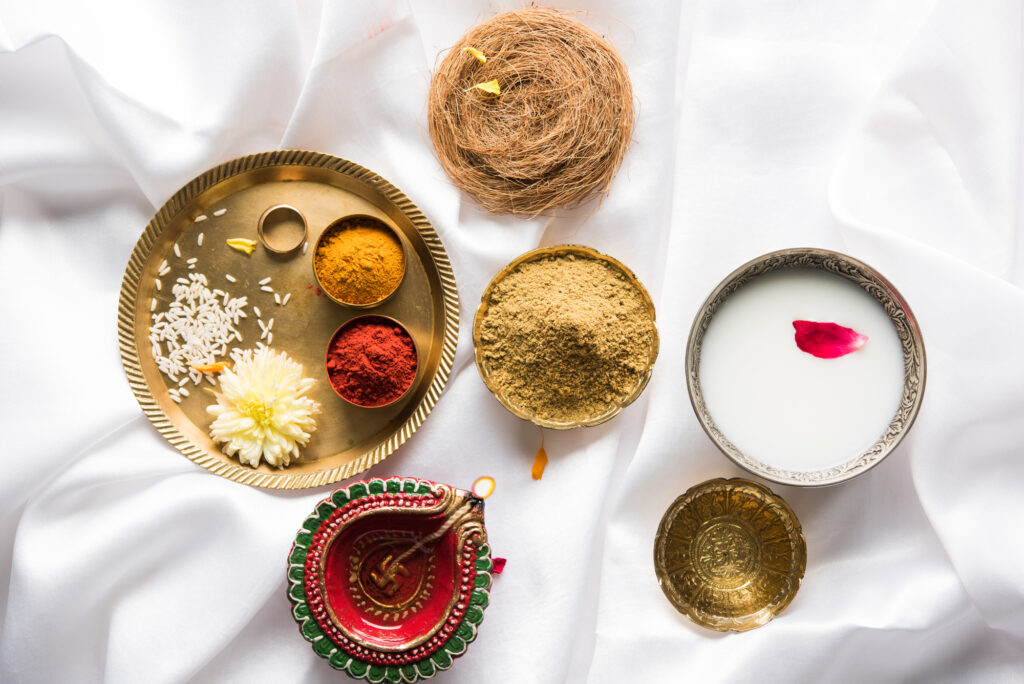 The benefits of Abhyanga
Now that you know the meaning of Abhyanga, the Ayurvedic massage therapy methodology promotes a series of physical, mental and spiritual benefits, such as:
Balancing the nerve functions;
Improving blood circulation and lymphatic system;
Improving the physical aspect of the skin and hair;
Helping in gastrointestinal function;
Promoting relief of muscle pain and tension;
Reducing or eliminating levels of stress, emotional tension, anxiety
Stimulating invigorating sleep;
Reducing swelling and edema;
To those suffering from rheumatism, it promotes good results in musculoskeletal changes;
It treats and benefits migraine sufferers;
In sexual dysfunctions, it promotes libido;
It is indicated in the treatment against addictions such as alcohol, drugs, smoking and others.
The technique is not suitable for people in febrile states, pregnant or menstruating women (it may increase blood flow), patients with cases of thrombosis and thrombophlebitis, and individuals who are experiencing some type of nausea or have diarrhea or episodes of vomiting.
People with accumulation of Ama (toxins) or changes in digestive fire are also restricted to this technique. Those with Kapha disorders should be referred to another type of Ayurvedic massage, Udhvarthana.
For the best results, the massage should be repeated for 5 to 10 sessions, once or twice a week.
---
You may also like:

98.1% (1312)
---