Aspects of the Birth Chart: what to know
---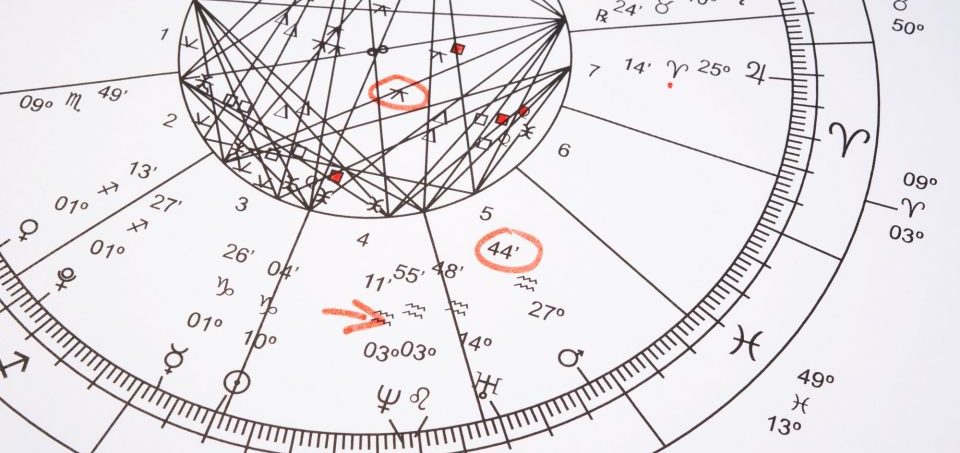 The Aspects of the Birth Chart provide further insight in revealing how two (or more) natural urges we experience as humans relate to each other in a very specific way. They depict the energetic relationship between the planets in our birth charts, to unveil areas of conflict or harmony that astrologically became a part of us when we were born.
Why Aspects of Your Natal Birth Chart are Important
---
The Aspects of the Birth Chart are proof of one fact: we are all born exquisitely unique. In fact, the mathematical chances of any two birth charts being identical can only happen every 25,000 years – and on top of that, is dependent on the location of your birth.
This is because, as we discussed in our Natal Birth Chart article, this is the amount of time it would take for every planet in our solar system to line up the same way again.
Our natal birth charts are single-handedly the most efficient tool to reveal valuable insight into "who" we predestined ourselves to be in this lifetime. By calculating the position of the planets, (and noting which astrological Zodiac signs and Houses they were in at the exact time of our birth), we can unlock truths about our personality, emotional tendencies, and inner desires.
The energetic frequencies of each planet reflect natural urges we experience, and depending on their location at birth, influence us all differently. The Aspects help us understand how the energy of our own personal planets affect us, in regard to their relationship with each other.
Definition of Each Aspect of the Birth Chart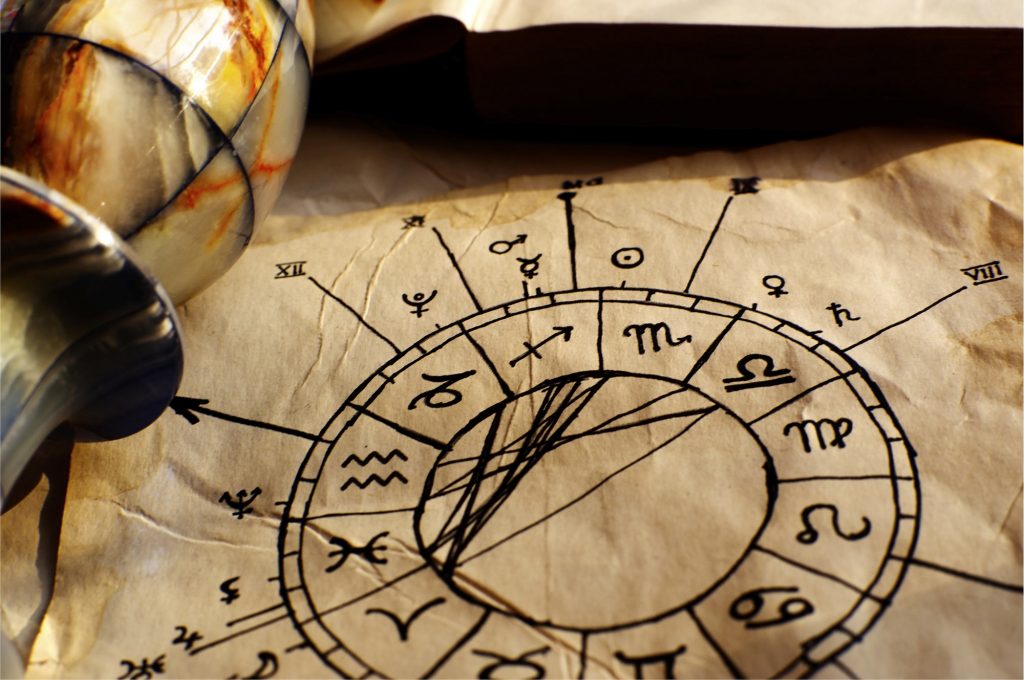 There are aspects that cooperate with each other, and then there are those which naturally conflict with each other. The effect of each of these types of relationships, of course, depends on the energy of the planets involved.
Here we will dive into what each Aspect means, and it will be up to your intuition to analyze your own natal birth chart and decipher what the Aspects mean for you.
Difficult Aspects: Opposition and Square
The Aspects that are the most obvious of challenges in this lifetime are the "Opposition" and the "Square." They show areas of internal conflict because it causes tension between two natural impulses – making you feel that you can only satisfy one, but not both.
Their advantage here in the physical is that you become aware of two clashing urges. Most importantly, you can embrace them as ground for stimulus – making "time" for both sides, and accomplishing growth to resolve the conflict.
Opposition
An Opposition is when two planets are 180 degrees apart. So basically, if looking at a birth chart diagram, you can spot an Opposition by thinking of it like this: one planet is at "12 o'clock," and another at "6 o'clock" (or relatively placed positions, like 3:00 and 9:00, or 5:00 and 11:00).
This placement means the planets are in direct conflict with each other.
For example, if you have an Opposition Aspect present between the Moon and Mercury, then you will struggle between what you think logically (Mercury), and what you need emotionally (Moon).
The relationships in your life are what stimulate the energy of Oppositions. Where the relationships come into play is that you will tend to seek out others that allow you to work on these Oppositions unconsciously; those that mirror yourself.
This is an energy of uncertainty, as if you're on a teeter-totter at the playground: you go back and forth, unable to ever come to a meaningful middle ground of resolution. You must learn to make a conscious effort to handle those parts of yourself differently. By doing this, you can empower yourself to solve recurring strife with others – the ones that the Opposition Aspect is causing.
Square
Again, if we were looking at a birth chart diagram, a Square relationship is when two planets are 90 degrees apart. So, when looking at a clock, one planet is at 12 o'clock and the other is at 3 o'clock (or other relative positions, such as 3:00 and 6:00, or 6:00 and 9:00).
The Opposition and the Square are related to conflict between the energies of the planets. However:
The Opposition is an energy of uncertainty and wavering back and forth, with conflict on the external. The Square is an energy is of courage and urgency, the conflict being an internal process.
As an example, if your Venus is Square Mars, there will be an inevitable internal conflict within yourself between sexual concepts and love ideals. Your inner dialogue may sound something like: "Why can't I have everything I want to satisfy my needs in romantic love, and also feel sexually fulfilled in a exciting and stimulating way?"
Another one of the best examples of a Square relationship between planets would be something involving the Moon and Saturn. The Moon is all about our deepest emotional needs, while Saturn is the disciplinarian energy of accomplishment. If your Moon Squares Saturn, you will feel torn between how to achieve tangible success in the physical, while also feeling fulfilled emotionally by what you do to achieve success.
You should appreciate one fact about this difficult Square Aspect: if you have three or more Squares in your natal birth chart, know that you are here for a much higher purpose! This lifetime is obviously one of learning for you. You have predestined yourself with a challenge to learn lessons of integration between the battling urges, and find a way to make them work so you stay balanced and successful.
The Easier Aspects: Trine and Sextile
---
The areas of your birth chart that display internal cooperation, or two urges in life that work naturally together as compatible counterparts, will be shown in Trine and Sextile Aspects.
These Aspects reveal urges that are easily expressed and work harmoniously together – areas of your Higher Self which you've already mastered coordinating in your past lives.
The advantage of these two Aspects is that since two pieces of yourself work so well together, it's quite natural for you to create success in the physical in a way that fulfills and expresses both natural impulses. The only downside to these "easier" Aspects is that success comes so naturally within the area it represents, you may not put mindful intention into growing the inner spiritual and mental depth of these areas.
Trine
A Trine Aspect occurs when two planets are 120 degrees apart. Again, by looking at a clock, this is when one planet is at "12 o'clock," and another is at "4 o'clock" (or relative positions, like 3:00 and 7:00, or 5:00 and 9:00).
With Trine Aspects, the placement means that the two energies of the respective planets brings upon good luck and tranquility, therefore creating spontaneous abundance in the physical world.
As an example, if your chart has Venus Trine the Moon, it will be seemingly effortless for you to attract relationships that fulfill both your romantic affection desires (Venus), and your emotional nurturing needs (Moon).
The Trine aspect reflects your inner wiring; once you understand the energies of the planets that Trine each other, you are able to embrace those powers and appreciate the pieces of your life you predestined at birth, that naturally create abundance.
Sextile
A Sextile Aspect is when two planets are 60 degrees apart. So this would be like one planet is at "12 o'clock," and the other is at "2 o'clock" (and relatively speaking, when two planets are considered to be two hours apart, such as 2:00 and 4:00, 6:00 and 8:00, et cetera).
A Sextile Aspect reflects areas of life that have an "inner peace," which when combining that natural energy with a little conscious intention, you'll undoubtedly experience material accomplishment and luck.
For example, if your chart shows that you have Mercury Sextile Saturn, your communication and logic (Mercury) can easily translate practical opportunities and responsibilities (Saturn), which in turn brings you real-world success.
The Most Powerful Aspect: Conjunction
---
The most influential Aspect is when two planets have a Conjunct Aspect. These two planets work in synergy – they increase each other's energy and feed off of it, strengthening the internal urges of both planetary energies involved.
Conjunct
When two planets are in Conjunction, they are between 0 and 10 degrees apart. Using the clock again as an example, this would mean one planet is at "12 o'clock," and the second planet sits somewhere between "12:00" and the 2nd "minute marker" next to the 12. This is a very close relationship, and the simplest way to understand how they work together is to think of "conjoined" twins.
The impulses of the planetary energies work together, so sometimes one of the energies will be more prominent, and at other times the second planet takes control.
As an example, let's say that you have Mercury Conjunct Mars in your chart. Mercury is logic and communication, Mars is masculine aggression, power and initiation. This relationship indicates that you may experience moments when either…
A passionate energy rules your thinking patterns, (whether for good or bad), when Mercury is ruling… or  everything about your communication and logic revolves around sex and aggression, when Mars takes over.
Of course, there are both advantages and disadvantages to this powerful Aspect.
The tremendous enhancement that the corresponding planets give to each other strengthens both of the energies involved, which can be a phenomenal occurrence.
The disadvantage is that since you have two areas of your being involved, it is easy to lack neutral thought patterns regarding the energies each planet represents. To the world, it may seem as if you have split personalities – both urges are expressed so strongly, (and take turns), that it is easy to unconsciously have your demeanor emanate as a constant battle of sides.
---
You may also like:
---