The best gifts for mother's day according to her zodiac sign
---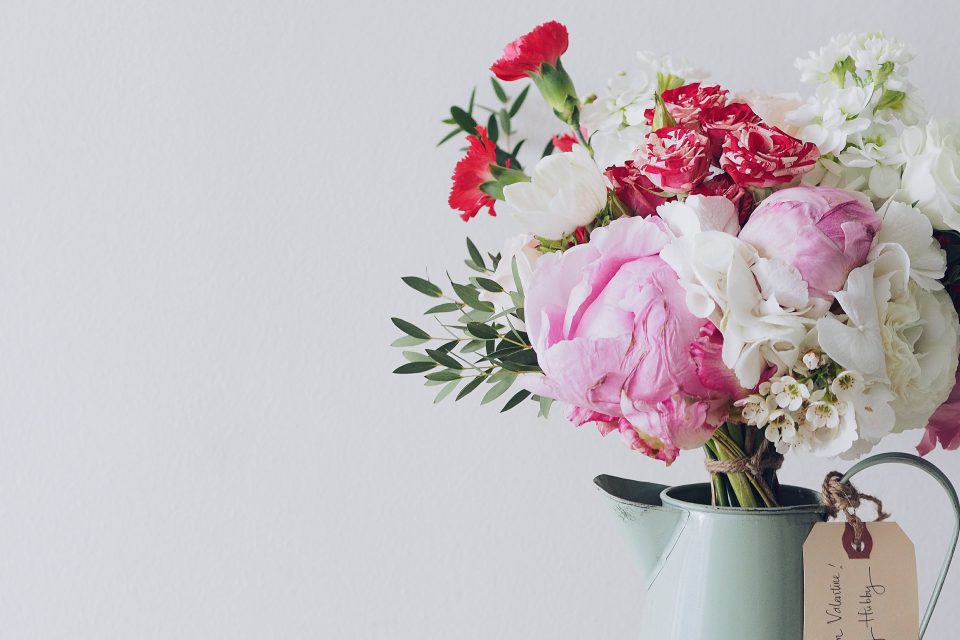 Brasilia TimeZone | Brazil (GMT -3)
Who has not made a pasta necklace or a beautiful drawing for their mother? The more we grow up, the harder it becomes to find the best gifts for mother's day. Forget the pack of shells and nylon thread and this year offer a dream gift to your mom.
In our selection, we offer gift ideas based on the your mother's zodiac sign. The characteristics of each sign also give some clues to never make a mistake.
Best gifts for mother's day based on zodiac signs
---
Aries
She is an extraordinary mother: full of passion and enthusiasm, she gets up as quickly as she falls and we know we can count on her all the time; there is no one more reactive than this mom.
To make her happy on mother's day, try an expressive drawing, a funny card or dinner at a small and cosy restaurant. That will do the trick. Get to now more about the sign Aries here. 
Taurus
She is a kind of possessive mom, straddling rules and principles but offering her children a deep sense of security. She takes great pleasure in assuming her responsibilities and you can always count on her when needed.
One of the best gifts for mother's day in this case would be a picnic in the countryside, a cultural visit or offering her a jewel or a perfume. Get to now more about the sign Aries here. 
Gemini
She's a funny, relaxed, and very active mom, who has a lot of imagination and who makes fun of rules. With her, we do not risk being bored because she is always moving and has a thousand ideas to arouse curiosity.
Best gifts for mother's day for a Gemini mom? She marvels at everything, so, to make her happy, you can offer her a fun gadget, a music streaming service subscription, a small bracelet that you have made yourself, a book or trendy clothing. Get to now more about the sign Gemini here. 
Cancer
Extremely protective, this mother turns her life around her children, being very attached to them and devoting all her energy to ensure their well-being. If you do not know what to offer her on mother's day, aim directly at the "home" gifts category.
Cancer is too keen about her household; think about  something to make her house even more beautiful, something like a decor that warms the atmosphere or a beautiful dim lighting. Get to now more about the sign Cancer here. 
Leo
Her children are not only her precious possessions but a real gift to the world. This mother is always ready to build their self-esteem and admits no negative criticism of her children.
For mother's day, offer your Leo mom a designer accessory, a precious jewel, a trendy bag, a spa weekend or a gourmet dinner. Get to now more about the sign Leo here. 

Virgo
They like to see the house always tidy. The little ones must always be clean and well dressed. Being economical is also part of this mother's teachings.
Ask yourself if she is missing something and you will find the most incredible present (in her eyes). There is no point in ruining yourself, if you know how to fill her mad pragmatism: a tool that she needs, a useful little material, the book she did not read or earrings to replace those she lost. Get to now more about the sign Virgo here. 
Libra
Usually not the most authoritarian figure in the house; she seeks to soften and soothe domestic disputes.
The best gifts for mother's day for a Libra mom will be related to one's appearance. Beauty gifts, and fashion gifts are ideal: stay with the classics (brands, shapes, colors) but make primer aesthetics. The beauty box, make-up to perfection, a coordinated set, a session at the hairdresser… Get to now more about the sign Libra here. 
Scorpio
Sensations and strong emotions are the supreme joys of Scorpio. Learn about her latest fad and develop a gift theme: if she plays golf, aim (for example) for custom tees. If she loves sports, find the accessory that she may miss.
Also find some best gifts for mother's day that awaken sensations: if she likes to drive, give her a Karting session. In short, you must find the gift that suits her passion, from knitting to surfing. Get to now more about the sign Scorpio here. 
Sagittarius
She is a very invested mother and deeply attentive to the well-being of her offspring. Her curious mind makes her very imaginative and very attentive. She is always enthusiastic about sharing activities. Her good mood and warmth allow her to maintain a relationship with her children. She is a super cool and modern mom.
She appreciates everything out of the ordinary. A travel book, an Indian tunic, an exotic cooking class or a hang-glider are all gift ideas that have every chance to please her. Get to now more about the sign Sagittarius here. 
Capricorn
Capricorn mom is super organized and she does the impossible to create a stable and warm family atmosphere. She instils a sense of discipline and knows how to make them responsible. Under her stern shell lies a very loving and caring mother.
She is conventional and appreciates simple things. To make her happy, you can offer her a country bouquet that you have made yourself, a gourmet box or a lunch in a traditional restaurant. Get to now more about the sign Capricorn here. 
Aquarius
She is an energetic, funny and very original mom who ignores conventions and rarely gets angry. With her, daily life is not lacking in enthusiasm because she does everything to amuse her children and create a happy atmosphere. Thanks to her, you quickly learn to be independent and you never get bored. She's the most exciting and cool mom in the world.
She likes everything that is trendy; to make her happy, you can offer her a smartwatch, a book of 100 places to visit, a duffel bag, a bamboo pouch or a heating pad. Get to now more about the sign Aquarius here. 
Pisces mother
She is a sensitive, generous, very loving and affectionate mother who hates the daily routine and discipline. She devotes herself body and soul to her offspring. She loves spending time playing and telling stories to her kids. With her, life is sweet and harmonious. She is the champion of hugs and tender moments.
To make her happy on mother's day, you can offer her a facial, some scented candles, a book on the interpretation of dreams, a romance novel or a yoga class.
---
You may also like:
---