Chromotherapy: colors to balance physical and emotional vibrations
---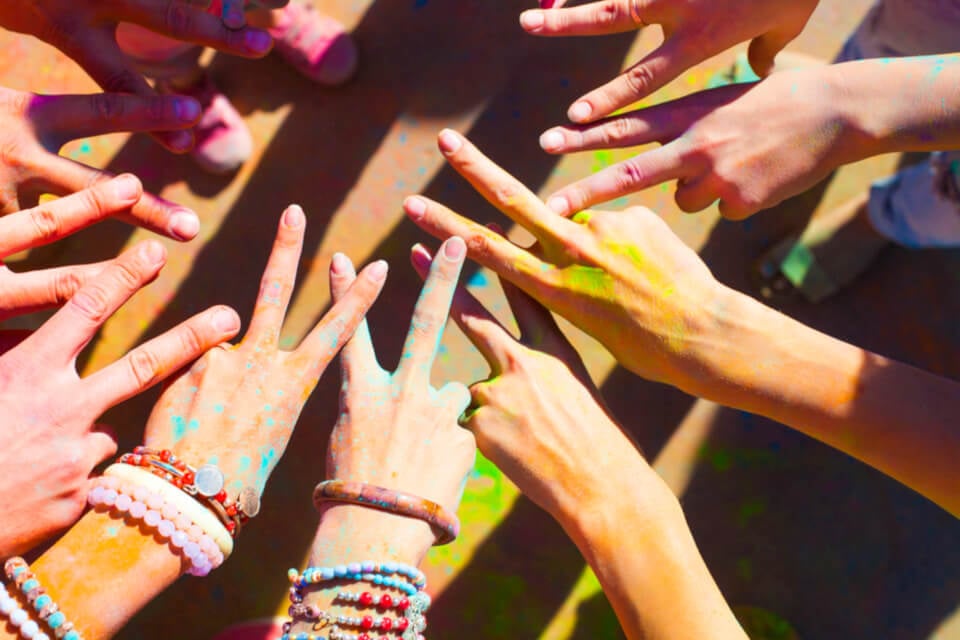 Chromotherapy, or color light therapy, is a holistic and non-invasive treatment that can bring health and balance to your body and mind. Specialists argue that the vibrations of colors in these therapy sessions improve the overall health, since colors adjust body vibrations to frequencies that result in balance and harmony.
Each color possesses frequencies of a specific vibration, and each vibration is related to different physical symptoms. So, how does it work and which are the colors of the color spectrum that treat specific body areas?
Receive all our tips by email!
Love Astrology? Subscribe Now and Receive Exclusive Content!
How Chromotherapy can heal your body and mind
---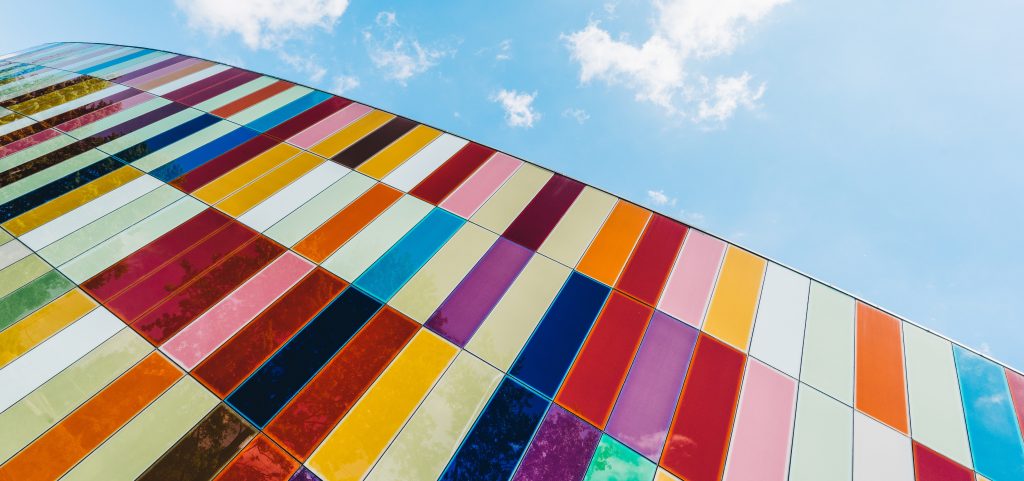 There are several studies that shows how we respond emotionally and psychologically to colors. We choose to wear some of them because they suit us, allows us to feel more confident and we can actually perform better in our professional and personal lives.
With the body and mind it happens the same way. Chromotherapy can help harness the energy of the sunlight to boost natural healing ability of the body, not only to cure diseases but also to prevent them. Within the mental plane, they stimulate emotions and feelings such as:
Vitality and passion (Red);
Optimism and expansion (Orange);
Healing and growth (Green);
Joy and Creativity (Yellow).
We should remind you that colors are made up of reflected lights that hit our retinas as wavelengths vibrate. Our brain then interprets these wavelengths, which makes our perception of color a physical and sensory experience.
The therapy itself is based on the idea that colors create electrical impulses in our brains that stimulate hormonal and biochemical processes in our body and these processes either calm or stimulate us.
In a Chromotherapy session, the therapist will give you a color analysis and explain you the effects of the colors. Then, you will be asked about the aspects of your life on which these colors can improve.
Keep in mind that your color therapy session and the shades of colors used will vary depending on the type of ailment that you are trying to correct.
Chromotherapy for the body
Color therapy works on various energy points to help balance your body via the full spectrum of visible light, each color addressing a distinct need.
When used for healing the body, Chromotherapy utilizes colors based on their electrical and heating properties. Some colors actually cool and soothe the nerves while some can excite or heat the blood. So, in this sense reddish colors, in color therapy, are used to stimulate and increase the action of arterial blood.
Yellow sunlight, for example, can be enhanced through yellow glass to help treat patients suffering from chronic bronchial irritation and colds. Drinking water stored in yellow wine bottles is known to help treat severe constipation.
Blue and violet colors have cooling and electrical properties. Blue light color therapy helps with sciatica and even complex case of lung haemorrhage. Blue and white used together in chromotherapy helps to treat rheumatism or nervousness.

98.1% (1312)
Colors used in Chromotherapy to heal different body parts: an overview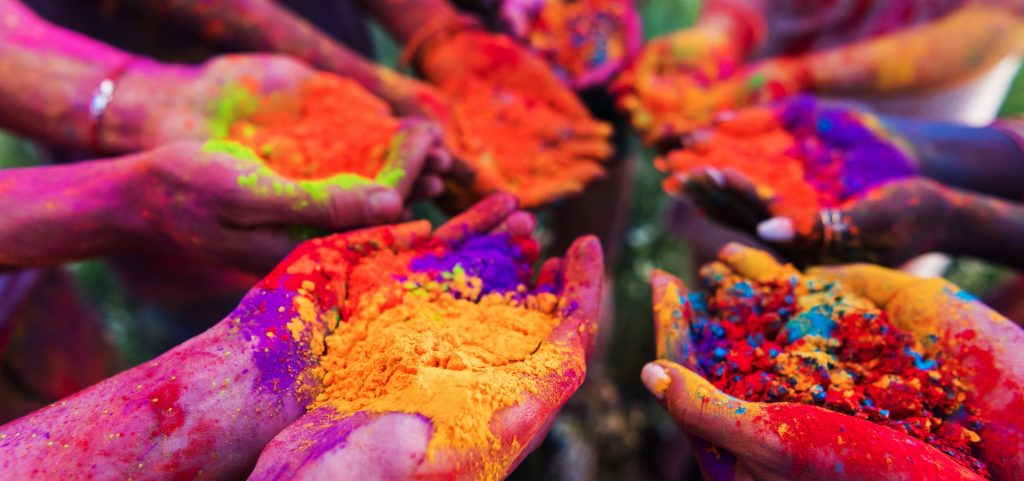 We all know that light is composed of colors. This is, light can actually be broken down into a seven color spectrum: red, orange, yellow, green, blue, indigo and violet.
As one of the most ancient healing therapies that have been used in several parts of the world – since color therapy possibly has roots in Indian medicine (Ayurveda), ancient Egyptian culture and traditional Chinese healing – alternative medicine practitioners that work with Chromotherapy often relate the seven colors of the color spectrum to specific body areas, namely:
Red in Chromotherapy
Red is believed to increase the pulse, raise blood pressure and increase the rate of breathing. Red would be applied to support circulatory and nervous functions.
Strong pink
This color acts as a cleanser, strengthening veins and arteries.
Chromotherapy Pink
Pink activates and eliminates impurities in the blood stream.
Orange
As a mixture of red and yellow, orange activates and eliminates localized fat. Assists with asthma and bronchitis.
Strong yellow
Strong yellow strengthens the body and activates internal tissues.
Yellow
Yellow has been used to purify the skin, to help with indigestion, to strengthen the nervous system, to treat glandular diseases, hepatitis and lymphatic disorders and to assist metabolism.
Green
As a mixture of blue and yellow, green, a color associated with harmony, provides a neutral, positive calming effect.
Strong green
Strong green provides anti-infectious, anti-septic and regenerative stimulation.
Strong blue
Strong blue lubricates joints, helps address stress, nervous tension and infections.
Blue
Blue promotes relaxation and calm. Blue exhibits tranquilizing qualities often used to relieve headaches and migraines, colds, stress, nervous tension, rheumatism, stomach pains, muscle cramps and liver disorders. Blue is thought to have a positive effect on all kinds of pain.
Indigo
Indigo is used to address conditions involving the eyes, ears and nose. It has a calming, sedative effect.
Violet
This color is used to calm the nervous system, soothe organs and relax muscles. Violet has meditative qualities and is often used to treat conditions of the lymphatic system and spleen, as well as urinary disorders and psychosis.
Chromotherapy: cautions and contraindications
Colors can heal the body and balance the mind but they can also have disastrous effects. Make sure you find a proper specialist. For example, when the nerves are over-excited or irritable, or when a patient is suffering from palpitations, high fever, inflammation and neuralgia, yellow or orange reddish tones must not be used.
Similarly, blue, indigo and violet must be avoided in cases of paralysis, gout, rheumatism or cold as these colors are extremely cooling and constructive in nature.
---
You may also like:

98.1% (1312)
---