Crystals for hangover: the best ones to use
---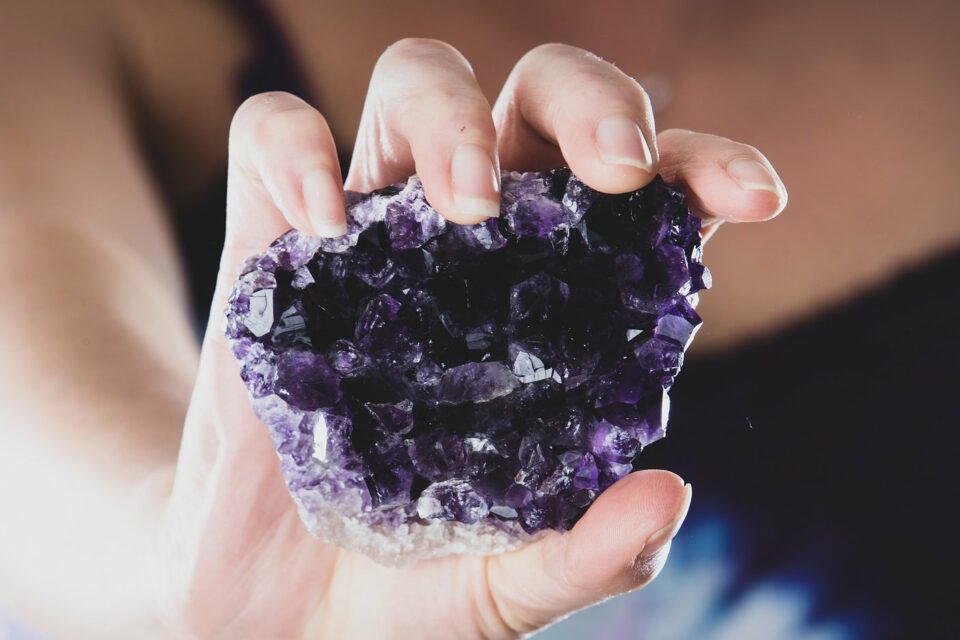 The hangover does not kill and does not last long. Still, it can make the toughest of people curl up like an arm-ball and moan like a baby. What causes the awful malaise? No, this question is not a catch. You probably do not know that excess alcohol overloads the ability of the enzyme alcohol dehydrogenase (ADH) to metabolize the substance in the liver. This is what makes the head pound, the stomach revolt, and the body prostrate. Learn what crystals for hangover can help relieve the symptoms and other natural remedies.
Receive all our tips by email!
Love Astrology? Subscribe Now and Receive Exclusive Content!
Crystals for hangover
---
Naturopaths indicate red jasper, citrine or carnelian. They are those that have therapeutic action in curing a hangover. Also amethyst is a great choice in this case.
Amethyst is a stone with very soft energy that functions as a cerebral regulator, that's how it facilitates sleep.
It is a stone that remains very intuitive vis-à-vis the wearer and it adapts to his needs. That is why it is ideal for meditation. Amethyst is considered the stone of the Druids in Celtic culture.
It is also a stone that helps detoxification; it helps the blood to get rid of toxic substances and helps to overcome addictions. This stone is thus recommended as a crystal for hangover and stopping smoking as well.
Other natural remedies for hangover
Do natural remedies against hangovers work? Experts are unanimous: natural hangover remedies work, yes, but they do not work miracles.
Crystals for hangover – Honey
This food is rich in potassium and antioxidants, which can help cure the hangover. You can consume pure honey or spread it on a piece of bread or a biscuit. It is good to remember that even if you are not hungry, you should try to maintain a regular diet.
Water
As you may have already noticed, alcohol has strong diuretic properties and, in fact, dehydrates the body. The day after an evening of alcohol, drink a lot of water to compensate for this loss.
Lemon
Lemons are known to have important antioxidant properties. To eliminate accumulated toxins, squeeze the juice of a lemon and dilute it in a little warm water.
Ginger
Ideal against nausea, it is consumed as an infusion or snack. Be careful, however, not to consume it on an empty stomach, in which case it may be irritating.
Crystals for hangover – Peppermint infusion
In a cup, pour boiling water over a tablespoon of dried mint leaves. Let infuse 10 to 15 minutes. Filter and drink.
Crystals for hangover – Chamomile infusion
Chamomile in sachet, will promote vomiting and thus you will get rid of harmful substances.
Infusion of fennel seeds or anise
In a cup, pour boiling water over a teaspoonful of fennel seeds or anise. Infuse for 8 minutes. Filter and drink.
Baking soda against heartburn
Alcohol irritates the gastric mucosa by increasing its acidity, heartburn is not uncommon the next day. To remedy this, baking soda can be effective. This product, which we should all have at home will precisely neutralize this acidity. In a glass of water, mix a teaspoon of baking soda, to renew during the day if necessary.
---
You may also like:
---