Gemini and Libra compatibility
---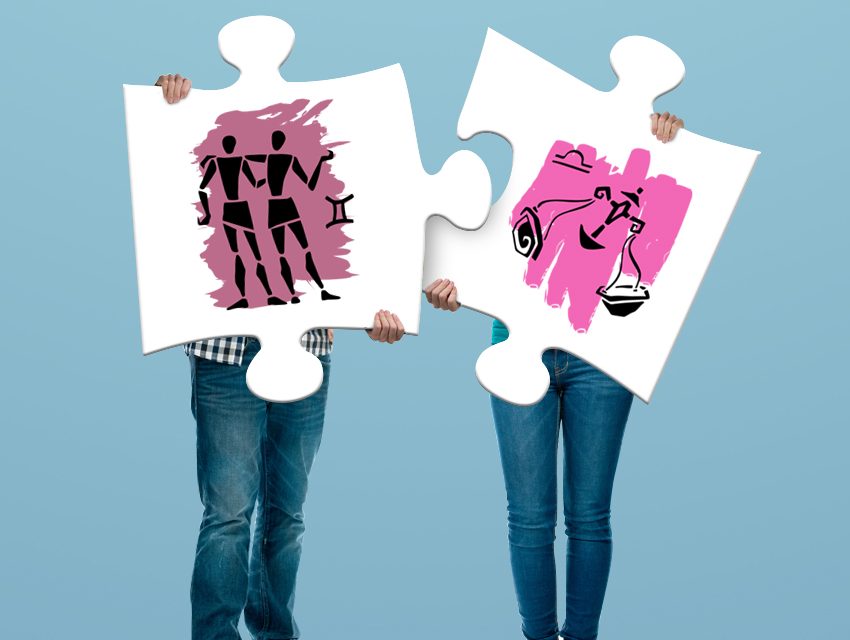 Do you want to learn more on Gemini and Libra compatibility? Then you have just come to the right place.
A couple formed by Gemini and Libra have good chance of working out. But before checking the compatibility, learn a bit more about these signs.
Those born under the sign of Gemini are characterized by excellent harmony with the people of Libra sign. This is a very lucky combination, we can even say that there is a touch of magic between these two signs. The couple formed by Gemini and Libra understand each other so perfectly that they do not even have to use words.
Receive all our tips by email!
Love Astrology? Subscribe Now and Receive Exclusive Content!
Gemini and Libra compatibility: how will the relationship work?
---
Gemini and Libra are signs that understand each other in an incredible way that they almost don't need to speak. This might actually have something to do with the planets that govern them, Venus and Mercury respectively, which are known to be the close friends in the solar system.
Both Gemini and Libra like to meet new people, and also to attend social gatherings with the same taste for group conversations, which for them is very enjoyable.
Libra people are fully considered, especially with their loved ones and are not worried about having to specifically commit to issues related to love, which allows good compatibility in the combination of these signs.
However, one of the few disadvantages we can mention in the couple Gemini and Libra is related to a feature they have in common: they can find it very hard to make some decisions quickly, which will make them a bit hesitant most of the time.
How do they communicate?
Both signs appreciate the good things in life and happiness and relationship between Gemini and Libra will never be boring. They share many similarities and are extremely intellectual, which allows them to develop deeper and more interesting conversations.
Libra appreciates the contributions of the Gemini partner, something that can turn him into a kind of guru on general culture themes.
What about sex?
We talk about almost perfection that the couple Gemini and Libra can have in almost any area and sex is not an exception. In what comes to their sexual life, both partners find comfort, affection and love in the other.
Libra is in charge of deepening Gemini in the passion, and surely it will win its heart with small gestures and romantic details. On the other hand, Gemini will make Libra laugh, something that will unconditionally complement the relationship.
---
You may also like:
---