Health predictions for August 2019
---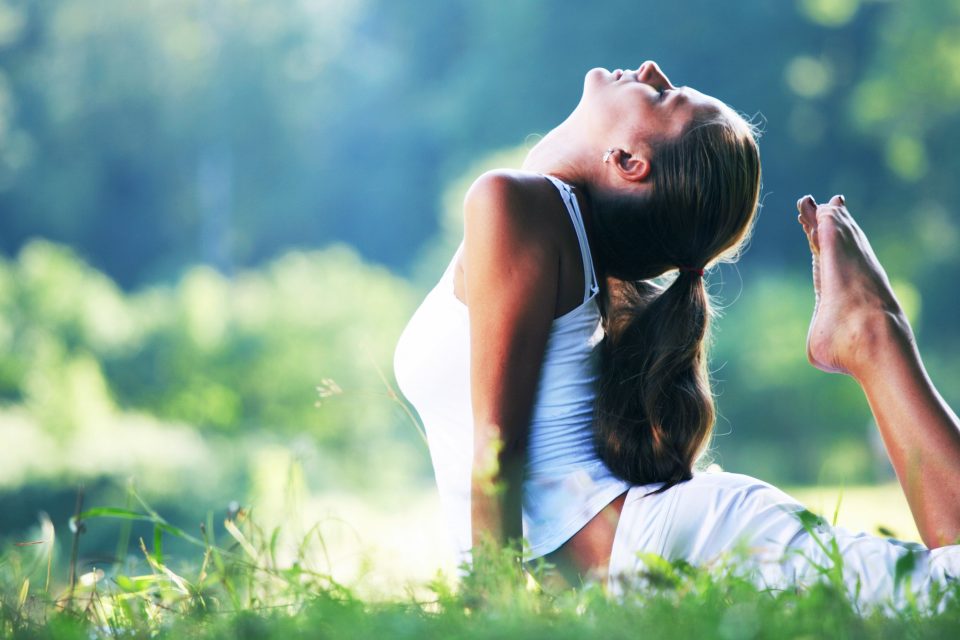 How will your health be during July 2019? Learn more from the health predictions for August for all the signs of the Zodiac.
Receive all our tips by email!
Love Astrology? Subscribe Now and Receive Exclusive Content!
Health predictions for August for each zodiac sign
---
Aries
Health should be one of the strengths of Aries natives in general right now. What should move health the most now is your own interest in improving it as much as you can, even if there is no obvious problem. The more you work, the better it will be.
It is worth mentioning that with your strengthened fifth House, this is also a great time to take a vacation or some break that will allow you to have more fun in your life, as well as a little rest.
This leads us to the second suggestion, to be careful of exhaustion and to always allow adequate time for rest and to recharge your energies. Let's not forget that this month's two eclipses will be true eclipses and open the opportunity to drain much of your energy.
Taurus
According to the health predictions for August, the lunar eclipse should affect your sign more than previous eclipses. Therefore, slow down your activities for a few days – around two days before and two days after this phenomenon. Spend more time in your calm home.
Pay more attention to your stomach, intestines and breasts until day 26. Food will also be an important factor until that date. After that, focus more on your heart health.
By the 22nd, your health planet will be in a water sign, which means you may feel a little discouraged. If this happens, it is a sign that you need to change something in your life.
Take advantage of the element's influence to enjoy sports such as swimming, boating, bathing or natural springs. All of these activities promise to revitalize you, Taurus. Do not forget to also drink more water.
Gemini
Throughout August, Gemini's health should be in good shape. However, it is important that you set the brake and give yourself more rest and relaxation after day 22. Even without eclipses, your health still needs care. There will be a lot of planetary stress on your sign.
Maximize your energy as much as you can. Listen to what your body has to say and rest when you're exhausted. Pay attention to the heart, thighs, liver and detoxification processes.
If you have been careless about eating, it is possible that this month your body performs a kind of cleansing and detoxification. A redefinition of your self-image will occur in the months ahead, as your sign is now changing the way you see and define yourself.
Cancer
Health seems to be one of the strengths of Cancers this month. Even those who may be experiencing problems in this area will eventually feel this positive increase in health.
One of the most important points this month in cancer health is stress care and overeating in general. Your sign will be under the influence of two eclipses which, even though they appear to have a more benevolent character, can cause some problems to the most careless.
Positive as they are, eclipses are always stressful events that tend to drain your energies as well as the world around you – the solar eclipse of the beginning of the month should not act differently.
Leo
The Leo's health does not seem to be a concern this month, according to the health predictions for August. Those who have taken the necessary care and followed all the cosmic guidelines of the past few months will probably be enjoying truly excellent health.
But even for them, things will not be so simple and worry free. The Leo has just gone through a more troubled period with the presence of two eclipses, and should again be under their influence – phenomena that can exert significant force on you in such a period.
The first eclipse to act will be the solar eclipse that occurs just above your sign and will require some care when dealing with it. This eclipse isn't exactly a big threat, but it would be wise for you to slow things down a little and take adequate time to rest and relax.
Virgo
On days 1 and 2, Mars will be square with Uranus. As it is a very dynamic aspect, it is asked to spend these days with more calm and tranquility. Avoid getting into discussions and attending tense or dangerous places. Do not take risks.
This planetary aspect may cause some health problems, but as this sector tends to be in good a shape this month, it probably won't be anything serious. Control your temperament at work; Avoid stressing with colleagues and bosses.
During the lunar eclipse on the 16th, many Virgos must choose to change their diet – possibly after being startled. Although the cosmos supports these changes, remember that your health planet is in retrograde motion, so think, plan, and rehearse well before taking action.
Libra
August reserves major, and long-term, changes in Libra's health practices. Generally speaking, the planets will be kind to you and your health is good, but excesses can be bad for your well-being.
With Mars in your sign, you will have the energy of ten people, as well as the power of fire to do whatever it takes to reach your goals. And that's where the danger lies. Be careful not to fall into exhaustion. Do not let your body go beyond its limits.
With high personal magnetism, your appearance will be radiant, charismatic and vivid. People will notice one more thing in you.
Scorpio
Scorpio's health will need care this month, according to the health predictions for August. Rely on the annual horoscope for the best recommendations, and remember to provide the necessary attention to the heart (until day 22), the small intestine (until day 19) and the kidneys and hips (after day 19).
If you face any health problems, look into whether there are social imbalances in your life. If so, put them in harmony.
Until the 22nd, your health will need attention. You'll find good results with reflexology-based treatments, body massages and of course a more balanced and natural diet.
Discover more about Scorpio >>
Sagittarius
While this month's eclipses have a benign aspect to your sign, it will be important to postpone non-urgent commitments. Try to relax and rest more, especially after day 10. If you can take a vacation during this time, great.
If not, try to step on the brake and work in moderation. Pay attention to your heart health throughout the month. Small intestine deserves care between days 5 and 30, and kidneys and hips after day 30.
After the 22nd, your health goes through a period of stress, where care should be redoubled at least until the 26th. Yes, you will probably be very busy these days, but try to organize your schedule to take a few moments to rest.
Discover more about Sagittarius >>
Capricorn
According to the health predictions for August, Capricorn's health will reach much better levels. This will be a great time to perform a detox. If necessary, it is worth betting on dietary education or specific exercises for weight loss.
The cosmos will be motivating your success. And you can improve your health even more if you pay more attention to your heart (until day 2) and your small intestine (after that date). Take better care of food as it will be an important issue.
From the 16th, health will need your attention more. Also, take better care of your stomach, breasts and diet until day 8. Between this date and day 24, detoxification regimes will have greater power.
Discover more about Capricorn >>
Aquarius
Already in the early days of the month, Mars square Uranus should make things more delicate. Drive more carefully, avoid getting into conflict or risky situations. It will be important to keep your temper under control, as other people will be more likely to react unreasonably.
Your health has been weak since July 22, and will continue being that way until August 2. So relax and try to rest more. Spend more time in contact with nature and taking care of your mental health.
Of course, you will be devoting more to this industry, and soon after the 22nd your energy and wellbeing should return to normal.
Discover more about Aquarius >>
Pisces
Pisces health will be especially delicate this month. Therefore, it will be important to reduce the pace of your activities as much as you can – especially in the vicinity of the eclipses that will occur.
You will see some improvement in health as you begin to pay more attention to the heart and focus more on the small intestine – especially after the 22nd. After the 26th, the kidneys and hips will need your care more, according to your health predictions for August; you can work this out issue with regular massages.
After all, the most important thing here is to avoid risky and / or stressful activities and situations. If you can postpone anything, go ahead.
---
You may also like:
---