Howlite: to neutralize negative emotional energy
---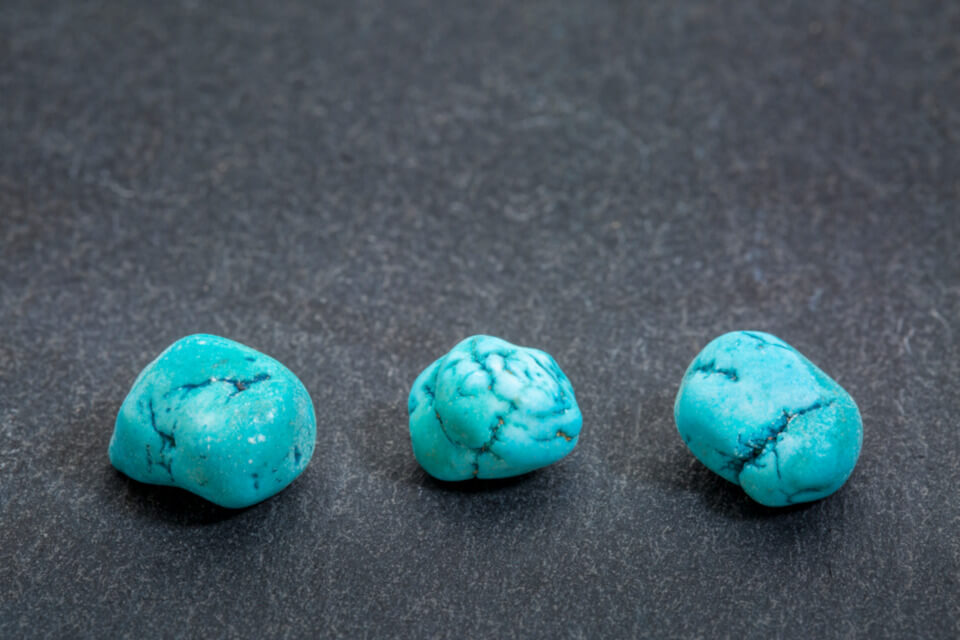 Howlite is one of the most used stones when counteracting negative energies, originated by feelings and emotions of low vibration, such as anger, fear, sadness, envy, and frustration. This mineral owes its name to the canadian geologist Henry How (1828 – 1879), who discovered the first documented site of howlite, in the region of Nova Scotia (Canada).
Receive all our tips by email!
Love Astrology? Subscribe Now and Receive Exclusive Content!
Howlite: what you need to know
---
Belonging to the group of borate minerals, the natural howlite is white, with faint dark veins (in shades of gray or black). The appearance of the element is translucent, in contact with light sources. It is possible to find specimens of howlite in turquoise or red, but these are dyed specimens. Under normal conditions, this mineral appears with its characteristic whitish hue.
The main deposits are distributed in the United States, Argentina, Iran, Afghanistan, Australia, and China. Copies of this stone can be purchased in stores, specializing in natural crystals. Howlite is a powerful ally when it comes to dealing with residues of emotions experienced in past lives, which generate blockages in the expression of feelings, in current existence.
What are the main functions of howlite stones?
In the study of crystal therapy, howlite stones have a reputation as an element that promotes peace of mind and spirit. It has relaxing properties, so it counteracts insomnia, facilitating a peaceful sleep.
Highly recognized by Amerindians as a shamanic stone for rituals, howlite is also useful for performing certain treatments. It plays the role of a protective amulet when worn as a pendant next to the solar plexus. In fact, the solar plexus represents the energy center and the center of self-confidence, located between the tip of the sternum and the navel, commonly called the "pit of the stomach."
A shamanic ancestral stone with healing functions
On the mental level, by using the stone as indicated above, you will be able to cure many conditions thanks to its various properties. In addition, it is known to be a stabilizing stone that provides a natural benefit for the mental health.
Moreover, it will help you to achieve an emotional household by clarifying and establishing a coherence between your feelings. Moreover, if it turns out that the sense of responsibility is hardly your strength, this stone will allow you to develop it.
By wearing this howlite pendant, you could successfully reduce all forms of fear.
Regarding the physical level, this stone is very famous in terms of consolidation of bones, nails, and hair. This is because it allows a good functioning of the digestive system by acting particularly on the stomach and liver.
Thus, you will eliminate any source of digestive dysfunctions. In addition, its diuretic action allows it to be combined with diets in order to obtain better results.
---
You may also like:
---