Ikigai: the things that make life worth living
---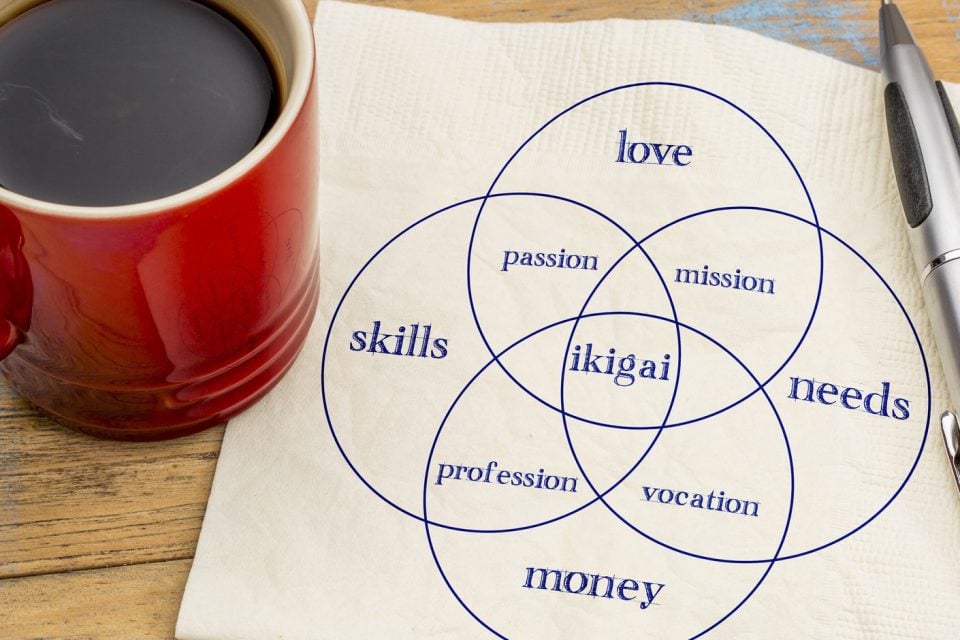 Ikigai, pronounced ick-ee-guy is a concept that means "reason for being". It is a Japanese word that refers to the value of life or the things that make life worth living. What is your reason for getting out of bed in the morning?
2024 predictions are out
Discover the stars predictions for new year!
4 main concepts intertwine for Ikigai
---
When these following elements converge, you have Ikigai:
Your passion or love;
Your mission for the World;
Your skills and abilities;
Your ability to make a living.
If you can find what connects the four elements, you will have a long, happy and fulfilled life.
How can you discover your Ikigai?
All you need to do is answer these 4 simple questions:
What do I love to do?
What am I good at doing?
What can I be paid for now — or something that could transform into my future income?
What does society really need?
It may seem a little flippant to say: "All you need to do is answer these four questions to feel happier!" There is a whole industry based around the fact that people struggle to find the answer to what their life purpose is.
There are things that may help you to discover your Ikigai if you are not sure what it is that you are really here for.
How can I get closer to discovering Ikigai?
If you don't even know where to being, keep trying new things. The more you do, the more you are active in your pursuit of happiness, the closer you will get to it. Whether it's trying new hobbies or doing work experience in a sector you are interested in, the more you do, the more clarity will come.
Get curious. For example if you enjoy eating, try a new restaurant or cuisine, maybe try and make a new dish from scratch at home. If you enjoy art, take some time to travel to a new art gallery or research new talent in your local area.
If you already have a lifestyle change in mind, contact people that are already living the life you want. Learn about their business, how they've made things work. People are more receptive than you think, especially if you can offer them something in return, such as manpower or niche skills.
Stop compartmentalizing life. Ikigai is about holistic happiness not just career. Start blurring the lines between, career, relationships and home, see where this takes you.
Ikigai can be transformative. It can change your view on life and work, once you find the magic formula specific to you, working will be a pleasure not a chore. Life will feel full, balanced and happy when you find your Ikigai.
---
You may also like:
---