Leo and Virgo compatibility
---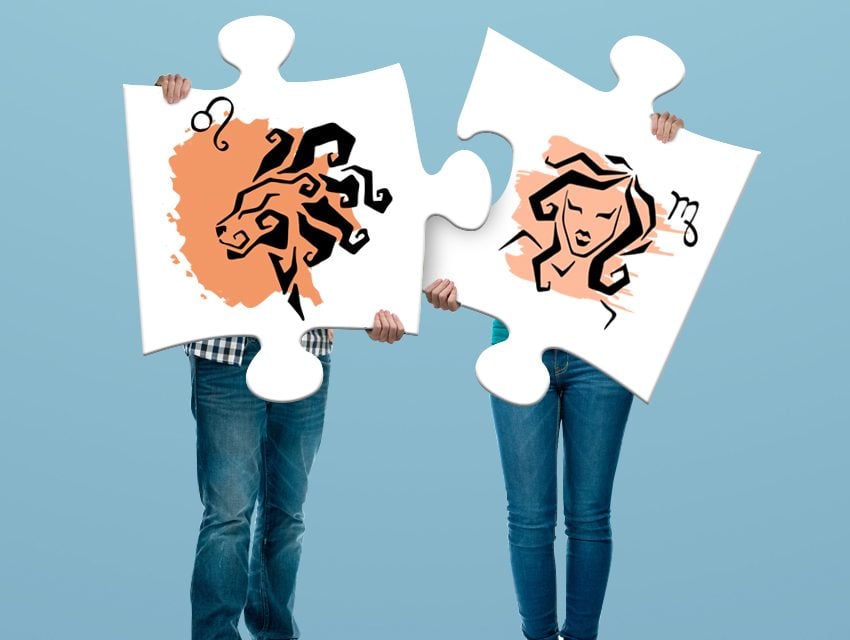 A couple formed by Leo and Virgo has good levels of compatibility. However, before checking the compatibility, learn a bit more about each of these signs.
Leo and Virgo are signs that represent Fire and Earth, meaning that the compatibility for a couple formed by natives of these signs is regular.
For this reason, both partners should work together so that the relationship can be maintained in the long run, given that the personality is considerably different between the two of them.
Leo always likes to be the centre of attention, while Virgo is a more discreet individual.
Receive all our tips by email!
Love Astrology? Subscribe Now and Receive Exclusive Content!
Leo and Virgo: how will the relationship work?
---
The combination of Leo and Virgo can become complicated, given that the main forces are the power they have over the mind, in the case of Virgo, and the ego that characterizes Leo.
For this relationship to work the two signs must do their part to achieve emotional stability. Moreover, we must not forget that these two signs share power and strength, but we must consider that it is a very different kind of force.
In this sense, the Virgo sign often works in the shadows, very carefully, that is, they do not have to be leaders to do their job well. On the contrary, Leo is a person who likes to be the centre of attention, likes to be noticed, to be the first on the list to get the opportunity to stand out in the crowd.
For this reason, there is a chance that Virgo may feel comfortable working behind the natural force represented by Leo, but, nevertheless, he must avoid being dominated by his partner with the intention of avoiding future problems.
How do they communicate?
Virgo tends to be considerably critical with arrogant people and this can make his Leo partner react negatively to those observations.
Leo thinks he is almost never wrong, this will force Virgo to have to find a diplomatic way to make him understand and recognize his mistakes so that both can reach a level of respect that benefits the relationship.
What about sex?
In the sexual sphere, the relationship between Leo and Virgo can become completely satisfactory especially for the native of Virgo, who prefers Leo's most protective, safe and affectionate way of focusing on intimate relationships.
---
You may also like:

98.1% (1312)
---