Libra and Pisces Compatibility
---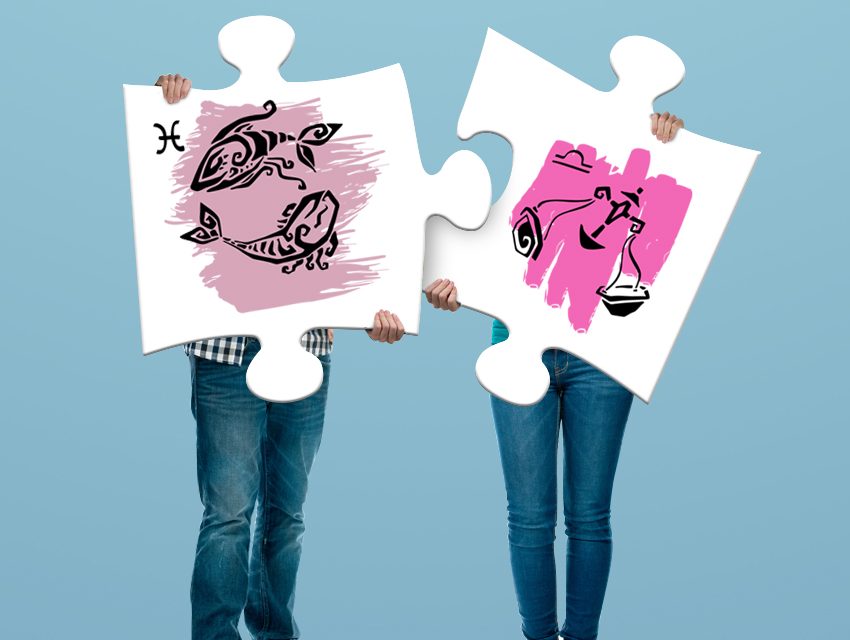 A couple formed by Libra and Pisces has good chances of compatibility. But before checking the compatibility, learn a bit more about each of these signs.
Libra is a sign that internally has enough harmony. The union of Libra and Pisces can work if it is smart. Although the elements are different – Pisces is a sign of Water and Libra of Air – both have very positive qualities that could help complement each other.
Pisces is peaceful while Libra is friendly and diplomatic. Both signs are charming and can have a relationship full of harmony and magic.
Receive all our tips by email!
Love Astrology? Subscribe Now and Receive Exclusive Content!
Libra and Pisces Compatibility: how will the relationship work?
---
Harmony must be maintained to consolidate the interests of the couple formed by the signs of Libra and Pisces.
Pisces likes a passive relationship where serenity reigns and Libra is soft and has a charming subtlety.
The relationship established by this couple could be very special. Although both signs have some negative aspects, they can complement each other and lead a fairly consistent relationship.
Although this Libra and Pisces couple have different elements, they could build a nice relationship and work on their personal differences.
How do they communicate?
The Libra and Pisces relationship may be based on the fact that they are highly attracted to each other. Libra's personality leads him to develop a great idealism. This can be contrasted with the mysticism of Pisces that does not miss the opportunity to express their high spiritual ideals.
This reflective point between the two can be significant in the marriage of the couple. Pisces is receptive and Libra is very persuasive. Pisces could succumb to the charms of Libra and satiate all his whims.
One very vulnerable aspect of this relationship is that Libra deals with a lot of insecurity, while Pisces is evasive. This contrasts of the personality of both of them could bring many emotional problems for the couple.
What about sex?
This couple's sexual life could work very well. This is due to the fact that Libra could succumb to the charms of Pisces. Pisces's sexual fantasies represent an element that will have an impact on Libra, drawing him to his deep charms.
Although Pisces is a changeable sign, he will be attracted by the balance of Libra, who wants to formalize a relationship with a partner willing to give in to his charms and desires.
The rebelliousness of Pisces yields to the charisma of Libra. Both partners give themselves to the other without any condition, totally confident that they will be companions for life.
---
You may also like:
---