Meaning of birthmarks: what do your body marks say about you?
---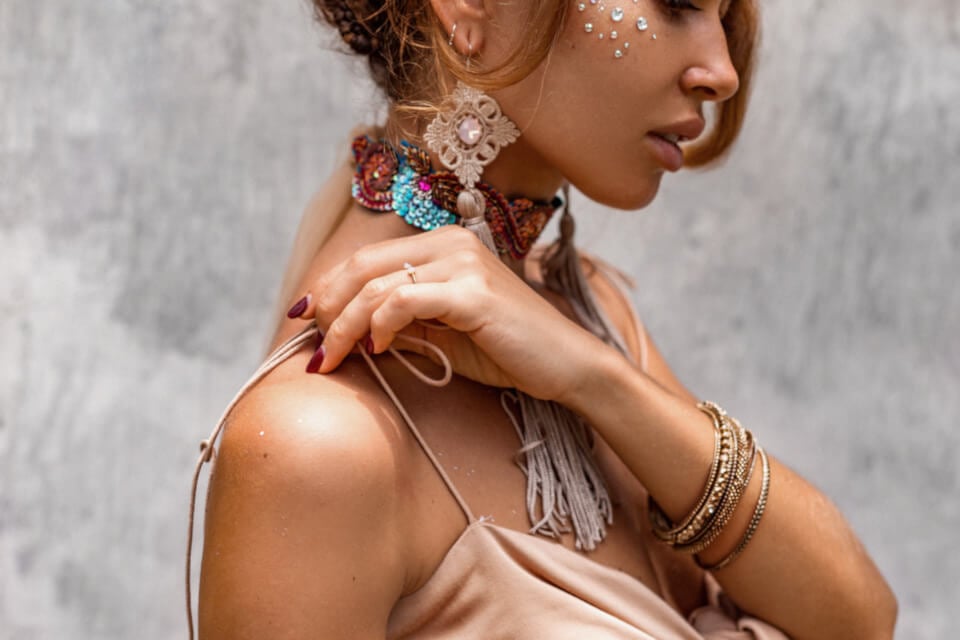 One of the best kept secrets is about the meaning of birthmarks and why they are born with us.
Many birthmarks are formed or during pregnancy, especially for women. In any case, it is possible that each sign, whether born or not, has a specific meaning. Many spiritualists refer to birthmarks as injuries of past lives. However, by and large, all marks are good marks. In fact, the darker the marks, the greater the likelihood of success. If the painting is salient, it may have more prominence in your professional life.
Receive all our tips by email!
Love Astrology? Subscribe Now and Receive Exclusive Content!
The meaning of birthmarks
---
Mouth
Birthmarks in the mouth reveal sensuality and tendency to the arts. They also say that the person will never live in poverty, being stubborn and not accepting criticism.
Meaning of birthmarks – Head
Birthmarks on the head mean order and authority. The person was born to lead and command. They also indicate that you will have a life with creativity and charisma. Money is secured.
Forehead
A person with huge mental capacity. You may get fame and prosperity and you must always follow your intuition.
Face
Beauty mark. To spiritualists, these signs indicate long life and youthfulness. Very prudent and efficient.
Eyes
A person with wisdom and discretion, kindness and generosity. You're a life winer and you have a great need for perfection.
Nose
Birthmarks on the nose represent good luck in love relationships. Success, frequent change and prosperity.
Chin
Your destiny is the arts. You are a sensible, talented and wise person.
Nape and neck
Sign of beauty and successful career. Protection of angels, despite all the obstacles that may arise.
Meaning of birthmarks – Ear
Ear marks show that you are a restless person with impatient temperament and intense sexuality, that is not easily influenced by other people.
Abdomen
A person concerned with the acquisition of material goods. Financial security achieved due to your responsibility.
Forearm
Excellent ability to convince other people and a great capacity in the sales-business world.
Meaning of birthmarks – Arm
Protection, safety and power. Professional and social prestige.
Meaning of birthmarks – Pulse
Pulse birth marks show natural talent and happiness and represent a balanced person with great decision power.
Meaning of birthmarks – Hand
Ability to write and draw. Luck in life. Lots of mental activity and domination. Travelling is a huge part of your life.
Fingers
Birthmarks on the fingers show class and elegance in movement. Total surrender to passion and eroticism.
Elbow
Person with a lot of intelligence and wisdom. Unexpected changes can occur in your life.
Shoulder
To achieve victory, you have to focus and work hard. Great ability to help friends.
Chest
Normally you live in a happy home. You're a trustworthy and friendly person, generous and determined.
Back
Very responsible person and very careful with family. Dignity, superiority and courage.
Coccyx
Sensuality and orientation towards luxury. Curious person, determined and without fears.
Ribs
Balance. A birthmark on the ribs symbolizes the certainty of rediscovering the love of another life.
Meaning of birthmarks – Thigh
Thigh birthmarks show enthusiastic temperament. Thriving life and marriage with much happiness. You may suffer a big injustice in a certain moment of life.
Legs
A person with no ability for business. Attachment to whim and detail.
Knee
Marital life prosperous and without major worries. Too humble and rational.
Meaning of birthmarks – Foot
The feet are sacred and a birthmark on the feet is a sign of protection from angels. They mean agility and a person who fears nothing.
Ankle
Desire to get involved with others. Faithfulness, energy, vanity, optimism and a will to travel.
Heel
Control over your entire life. Heel signs reveal independence, social and professional prestige.
Buttocks
A person who does not tolerate injustice. Sensible, cordial and quiet, with some artistic talents.
Meaning of birthmarks – Hip
A very independent and persistent person, an honest and organized worker. You always end what you begin.
---
You may also like:

98.1% (1312)
---