Milk and Vanilla Couple Bath: Boost Romance and Intimacy
---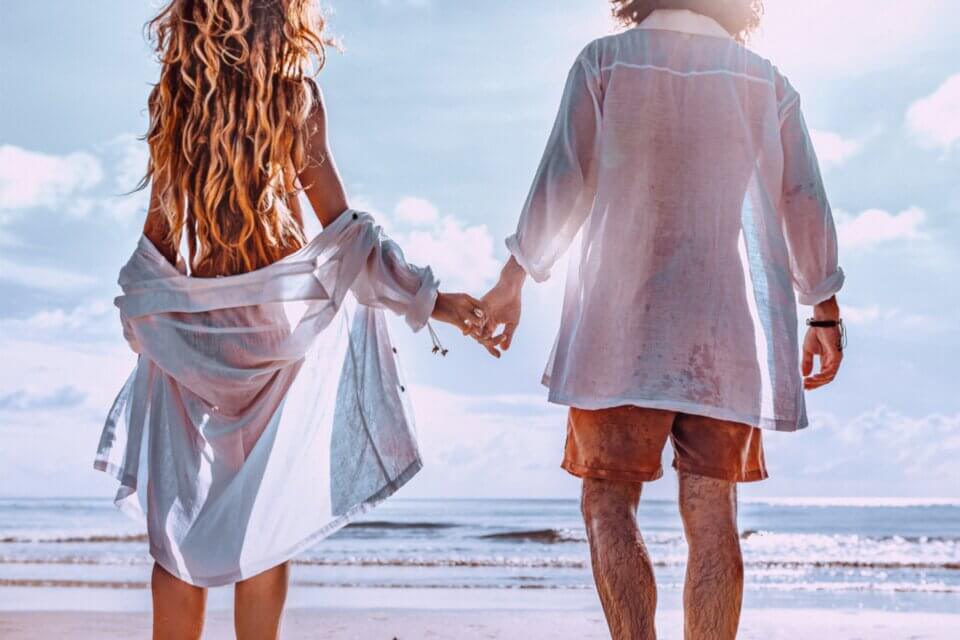 Nothing feels better than a hot bath after a stressful day. Not only can relaxing in hot, scented water help to clear our mind of unwanted thoughts, but it can also be beneficial to our wellbeing. Studies have shown that it can improve mental health by reducing feelings of depression and pessimism. Moreover, it may even help us to feel well as a hot bath can relieve cold and flu symptoms. But did you know that soaking in a tub with your significant other can also enhance your relationship? Sharing some quiet time in a hot bath that includes elements to heighten feelings of love can strengthen your bond and bring the spark back into your lives. To boost romance and intimacy in your relationship, prepare this milk and vanilla bath for you and your loved one.
2024 predictions are out
Discover the stars predictions for new year!
What you'll need for this milk and vanilla bath
---
Couples who want to feel connected to one another often wear matching items that display their bond, such as matching t-shirts, slippers, or pajamas. While you're shopping for things that show your unity, add matching bathrobes to your list in preparation for your regular couple baths.
For a romantic hot bath, you'll need three-fourths cup of milk, three drops of pure vanilla extract, two handfuls of pink or red rose petals, a rose quartz, a vanilla-scented candle, strawberries and melted chocolate, and a bottle of white wine or some ginger tea.
Heat the milk by placing it in the microwave for about a minute, then stir in the vanilla extract. Bring it to the bathroom, then turn on the taps. While the tub is filling up, place the rose quartz, scented candle, strawberries, melted chocolate, and the wine or tea on a small table, making sure to place it near the tub for easy access. Turn off the tap, then pour the milk and vanilla mixture into the water and swirl it in with your hand. Add the rose petals for last, then light the candle. Now, all you and your partner has to do is to get in the tub.
Bathing with your loved one
After shedding your clothes, get into the tub with your loved one and relax. You can sit facing each other, but it's better if both of you are facing the same direction so that one of you can be cuddled by the other while you're bathing. Within minutes, you'll feel the hot water slowly melting away any muscle tension, enabling you to get in a positive mindspace to bond with your partner. You'll also begin to feel a sense of comfort due to the presence of milk in the bath, while the vanilla will heighten desire and positive feelings towards your loved one.
You can spend time talking, or if you don't want to talk you can just hold each other, kiss, and take turns feeding one another while you're in the bath. This experience doesn't have to be sexual, but if it leads to that, you can move things to the bedroom, or stay in the tub if that's what both of you prefer. Afterwards, dry yourselves off, wear your matching bathrobes, then spend the rest of the night holding each other close while in bed.
Having a romantic bath with your significant other can keep the flames of love alive and keep the intimacy in your relationship. Try doing this as a special date night activity or as a way to bond with your partner when you feel like you want to be closer to one another.
You may also like:
---