Moon Phases in November 2023
---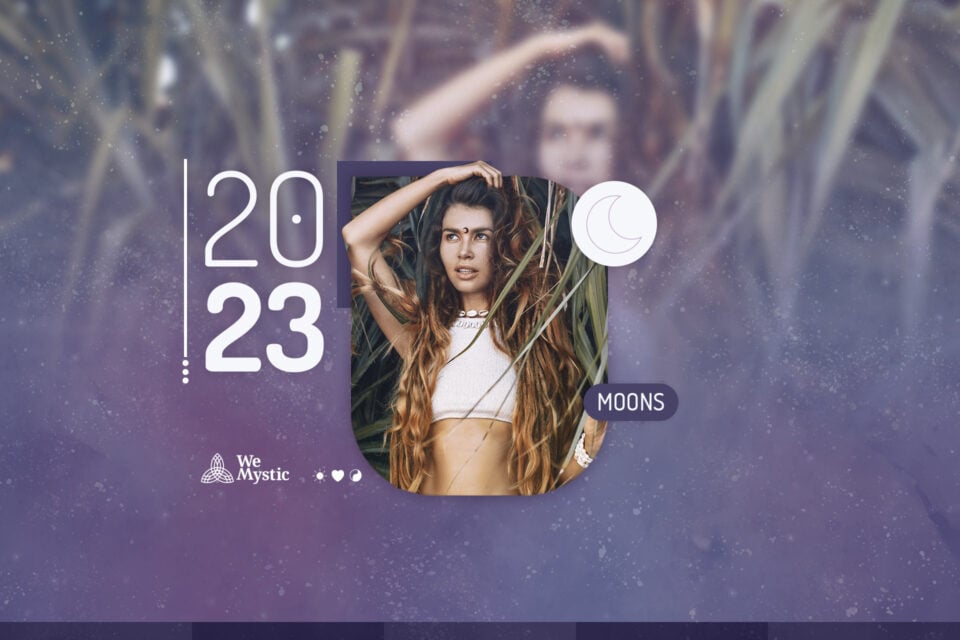 Washington TimeZone | USA (GMT -4)
With the end of the year approaching, people tend to become more sensitive and reflective about everything that has gone before. It is precisely in this atmosphere that the Moon Phases in November bring some suggestions for achieving achievements even in 2023. By making good use of reason and emotion, you can direct your goals toward a bright future.
Enough curiosity! Check out the November 2023 lunar calendar in detail, and then we deliver especially for you all the tips and advice to plan the coming weeks without any missteps. Read on!
Receive all our tips by email!
Love Astrology? Subscribe Now and Receive Exclusive Content!
Moon Phases: November 2023
---
Waning Moon in Leo
Shyly emerging on the 5th, the Waning Moon suggests the beginning of a period of reflection, organization, and cleaning. More than December, November is a month where we begin to review postures, thoughts, and give a new outfit to those plans we made in the same period of 2022.
It is time to let go. Get rid of physical, mental, and emotional aspects that no longer add anything to you. This is a great time to settle accounts with your past and move forward. With the Moon in Leo, we must learn to turn off our own light a little and throw the spotlight on what the other person has to say. Listen more and talk less.
November Moon Phases: New Moon in Scorpio
By the 13th you will begin to feel ready to chart a new path from now on. This will be a period of hard work and new experiences, favorable for interacting with interesting people and making contacts. Reflect on what you want for the rest of the month by setting more specific goals.
Keep positive thinking and be careful not to get too excited. The New Moon has a very magnetic energy, attracting the most diverse situations – good and bad. In this one you can end up getting excited about more than one experience, creating great confusion.
With the presence of the sign of Scorpio, this lunation will bring vitality and more desire to exchange with other people; to listen, to be heard, and to understand the other side of certain situations. It is a time of renewal, of allowing a cycle to end, and structuring your foundations for whatever is to come.
November Moon Phases: Crescent Moon in Aquarius
On the 20th, the Moon reveals its action aspect to us. During this period the stars shower blessings on you, and you will be blessed with good luck and a turnaround in your professional life. Projects tend to begin to take shape, and partnerships can form during this period.
Keep your thoughts high, as these changes should contribute greatly to your evolutionary process. Take advantage of the Aquarian energy to make changes in your life. Perhaps resume that course that you stopped halfway through, or that hobby that you had retired for so long. It is never too late!
Full Moon in Gemini
We went through a period of much novelty in the previous phase, and the 27th will be the last day that the Moon will be in the sign of Taurus, and then enter creative Gemini from the 28th. Called the Beaver Full Moon, this phase graces us with more lightness and consistency in events. We are entering the last month of the year, and with this our sense of gratitude becomes latent; we are grateful for the achievements that have been reaped throughout the year, and for those that are likely to come in the future.
All this feeling is very positive, as long as you don't get stuck or overly emotional. This is a Moon that will bring you good opportunities, or even results from what you have been struggling with in the previous week. Don't let the excess of emotions blind you – be open to receive the good things in life. It's time to be more focused on what you really want, and move forward. Don't try to make plans that are too far away or unrealistic.
Moon Phases in November 2023: the energy of the stars
Changes, twists and turns, and a smile on your face. The key word in November is to accept whatever comes as a way to evolve. With active and very constructive events, there is still time to put some resolutions for 2023 into practice, or at least to prepare for the new cycle that is to come.
Advice from the stars: November will be a month in which the cycles of life will be on the agenda, showing each of us that the darkness is leaving the scene, allowing the light to return. Each stage of life should be enjoyed naturally.
You have to learn not to be discouraged by difficulties, nor to lose focus of what is important when things are going well. Only then will you find happiness. Accept the law of life. Resisting it makes us extremely vulnerable to change, so take advantage of this enlightened period to change.
You may also like:

98.1% (1312)
---