Morganite: get to know its different virtues
---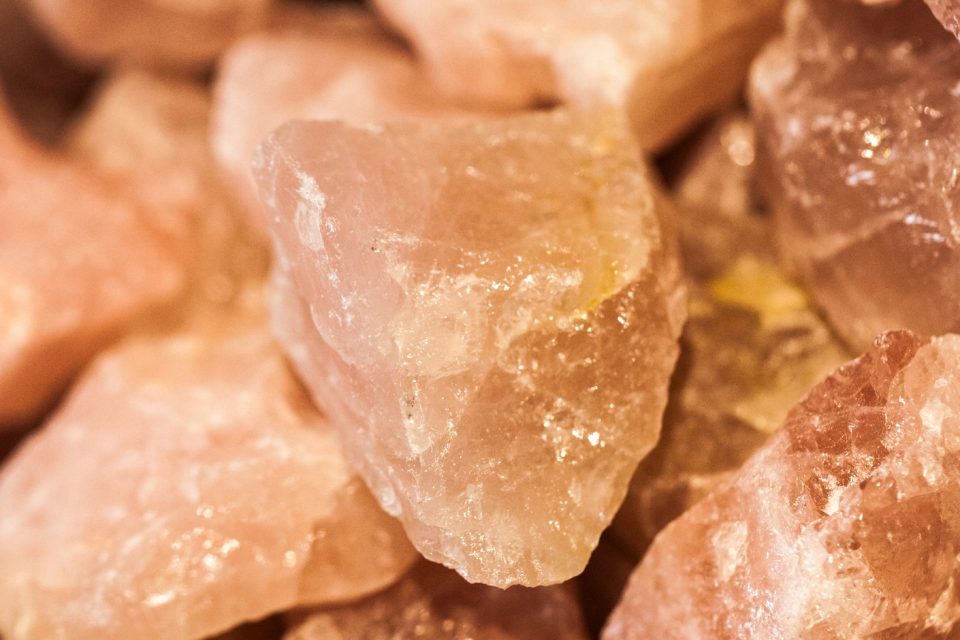 The morganite stone was discovered in the United States in the 1900s. It takes its name from a great mineral collector and philanthropist, John Pierpont Morgan, although it was first called "Pink Beryl".
Its color can assume different shades of pink, from pale pink to orangey pink through carmine, transparent to translucent. It is composed of cesium and owes its coloring to manganese. It belongs to the family of Beryl, such as Emerald, Aquamarine, among others.
2024 predictions are out
Discover the stars predictions for new year!
Morganite: chemical composition and origin
---
Like Aquamarine or Emerald, this stone is a Beryl ranging from transparent to translucent. It owes its color to traces of Manganese, which give it beautiful tones of pink, peach and magnolia. Morganite has a hexagonal crystalline system (6 faces).
Its extraction takes place mainly in Afghanistan, Brazil and Madagascar. There are also other places of extraction like China, the United States, Mozambique and Namibia. Each region has its own pink hues.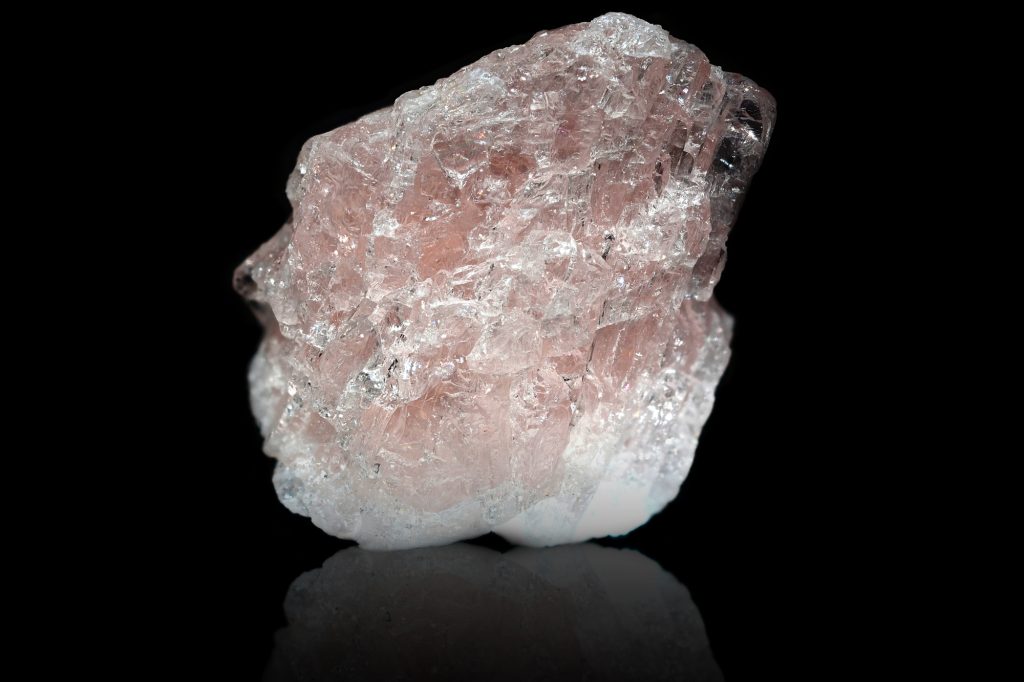 Morganite: virtues and purification
Physical benefits
In Lithotherapy, it is helpful in the treatment of tuberculosis, asthma and cardiac disorders related to anxiety. It can also help to reduce acne and soften the skin.
Emotional and spiritual benefits
This is a stone that develops and strengthens the feeling of love. Moreover, its pink color would further support this explicit call to love and passion. At the same time, it is effective in helping you better formulate your desires, to be more tolerant with yourself and with others. It has the power to make stronger, more daring, and boost the sexual performance. Some even give claim it has the virtues of increasing libido and fanning the intensity of orgasm.
This stone helps fight sexism and racism. It encourages meditation and allows to get in touch with the spirits' guide. It is even able to relinquish the trauma of a failed love and also fill the void left by the loss of a loved one.
How to purify and recharge the Morganite stone?
It is very rare to find a morganite stone not used in a jewel. If you are that lucky, it is recommended, as for any stone during its acquisition, to place it under a jet of cold water, preferably spring water, then to let it charge a day in the sun, or a night under the moon light. If your stone is on a jewel, depending on the material of the support (silver, gold, etc.), take care that the jet of water does not spoil it.
It is a stone that adapts to all types of people and personalities. If you are looking for a stone with more properties you must check the known protective stones: Rhodonite, Jasper, Quartz, Amazonite and natural Citrine.
---
You may also like:
---