Tarot for July 2019: The Sun
---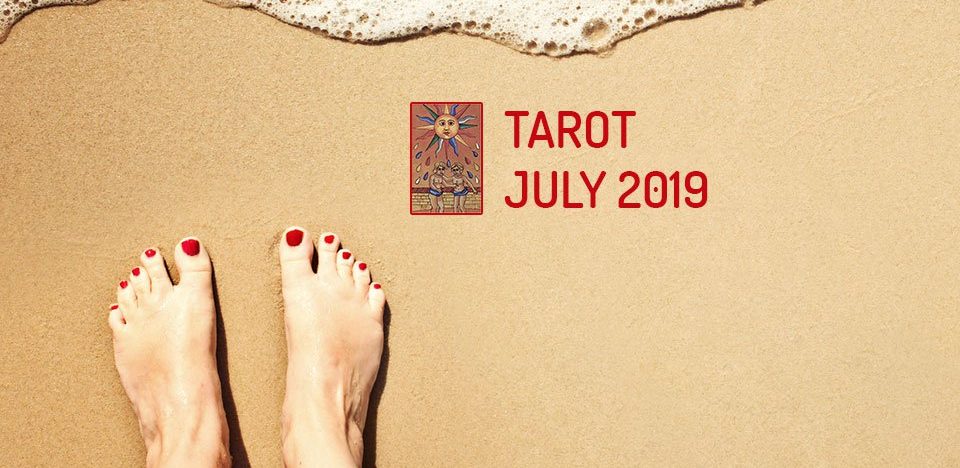 In Tarot for July 2019, The Sun is the arcana that dictates what happens, indicating positivity, joy, success and tranquility.
As the tarot cards come out, the client usually reflects how his soul feels directly on his face. Nervous, sad, happy… No doubt when a card like this comes out joy breaks out among the hopes of those interested. In tarot for July 2019,The Sun is the arcana that commands that month, so joy, positivity and success will knock on your door.
And it is because the Sun is a card whose forecast is among the most positive we can find. Because the Sun is life, light and joy. It does not matter what bad moments we have gone through, when this card appears, its positive vibrations eliminate any negative thing that we have lived through.
Light is life and enlightenment on a new path that we must follow with hopes for a better future. Because this light will allow us to see what we were previously incapable of grasping due to our own fears. With the 2019 tarot card for July: The Sun arrives at the moment you've always waited for. All that's left is to enjoy it.
Tarot for July 2019: interpretation of The Sun card
---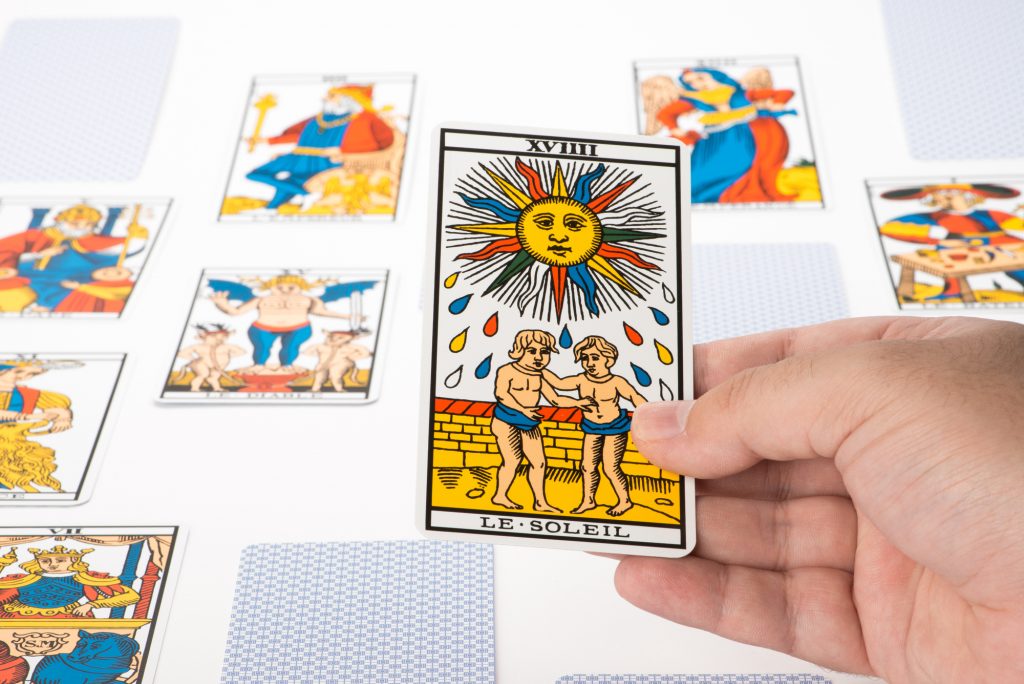 Two children appear under a blazing Sun in the card. They are usually related to twins from multiple myths such as Romulus and Remus or Castor and Pollux, and can refer to the balance between opposites, since the children are probably of opposite sexes.
The yellow and gold colors that dominate in the card show their qualities related to intelligence (yellow) and abundance (gold). The drops that emanate from the Sun fall on the children and the rest of nature as divine gifts, heating bodies and earth as well as providing illumination that is both spiritual and necessary for plants to grow.
Thanks to this card you will announce good news in every area, such as in sentimental matters, finances, work or health.
With respect to love, we will find a person who fills us, a passionate love that will undoubtedly be our soul mate.
In the professional field, success will knock on our doorstep, with successes at work, recognition of our work, awards for our performance. Money will also come in the form of interesting businesses or even a stroke of luck, like a lottery prize.
As for health, we will recover from any diseases that we are going through, increasing our vitality and also improving our sex life.
---
You may also like:
---