---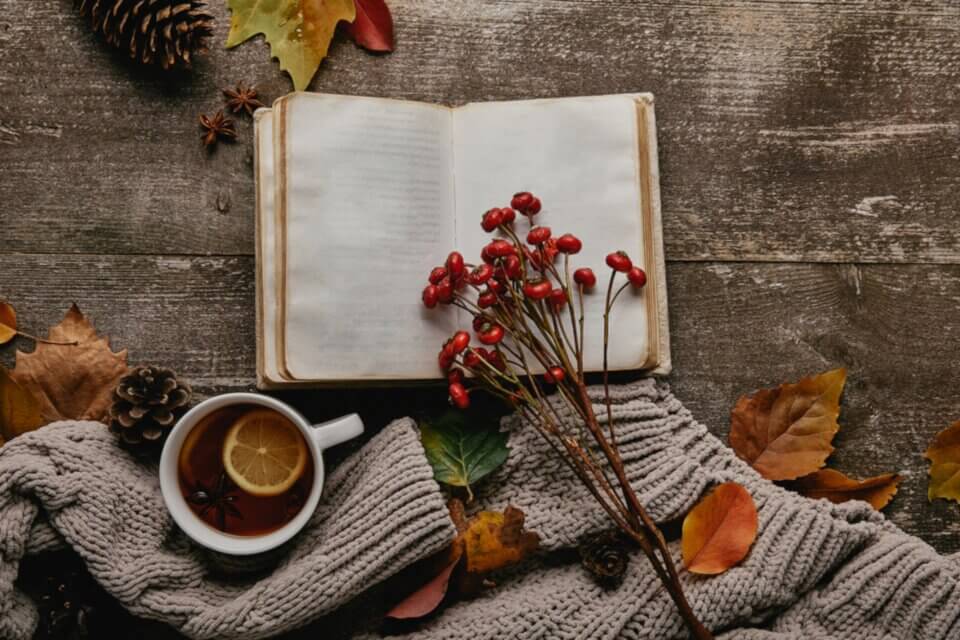 Now that the Summer is already gone and the Autumn is here, it's time to change some habits and find a new balance to be in harmony with Nature. Why should you do this? Simple: because by following the rhythms of Nature our energy flows more naturally and our whole life starts to run better, opportunities come to us and we are in peace with the world around us. In today's article, we'll show you some tips of great things to do in Autumn, the season where all cycles are renewed and regenerated.
Receive all our tips by email!
Love Astrology? Subscribe Now and Receive Exclusive Content!
8 great things to do in Autumn
---

Things to do in Autumn – A huge house cleaning
Yes, we know, it's boring, but it has to be. You will see that the benefits that come from it outweigh the effort. In Autumn, Nature frees itself from dead leaves and herbs, reminding us that this detachment is essential so that new shoots can be born again. Follow this example and do a general cleaning of your entire house, taking care to create space.
How? Get a large cardboard box and, as you clean and tidy up, make sure to remove some things from each room that you no longer use or need. Then, give them to someone who can still help them (keeping the box in the attic doesn't count). That space that should be left empty will naturally be filled in the coming months. Let life bring you new things.

Warm hands and neck, warm heart
Get ready for the coldest weather: make a scarf and warm gloves or buy as you prefer. You don't need to spend a lot of money. When we launch new clothes we feel more confident and motivated, so these clothes will bring you a new spirit for this season.

Things to do in Autumn – Settle a mini library
Cold weather is ideal for spending afternoons at home, sitting comfortably and wrapped in a blanket, in the company of a good book. Organize a space in your home with some books to read during Autumn time. The number of books will depend, of course, on your preference.
If you don't like to read, prepare hobby magazines, like books to paint, for example. These relaxing and mentally stimulating activities are ideal for growing in the Autumn.

Things to do in Autumn – Relax with Nature
Autumn works as a preparation time for winter, so it's not time to be locked up at home. You should keep some of the habits that you had during the summer time, although he has to go better dressed. A daily walk (or on weekends) on the beach or in the countryside is invigorating and essential to keep your body and mind in good shape.

Go to the movies
If the rain threatens to ruin your plans, don't get in the way. Going to the cinema on an Autumn day is one of the most comforting and relaxing activities you can do. In summer, the heat and the sun did not invite you to enter a movie theater, but now it will seem very welcoming. And your spirit will feel lighter and restored.

Things to do in Autumn – Make a cake
Saturday afternoon at home? Prepare a program that your family will love, and in which your children and your partner should also participate. Make a cake of yogurt, walnut, cinnamon, orange, or any other flavor of this season! You can also choose biscuits, cookies, pancakes. When the smell of these delicacies spreads throughout your home you will feel how comforting Autumn can be.

Make plans, plans, plans and more plans
The word Autumn means, in its etymology, "growth". Therefore, this is the ideal time of year to set goals and objectives, define dreams and outline plans. Buy a white sheet notebook and make a daily, or at least regular, habit of taking notes. Make lists of goals and set dates to achieve them, describe your dreams and what you most want to achieve. Having defined goals helps us to be motivated to live.

Things to do in Autumn – Take care of yourself
Spend more time on yourself. Make time every day to be alone, without interruptions or worries, and just try to listen to your mind, understand what your body tells you, what it needs. Do things that give you pleasure, get rid of what you don't like or that doesn't make you feel good. Be your friend, take care of yourself with love.
You may also like:

98.1% (1312)
---