Aries and Scorpio compatibility
---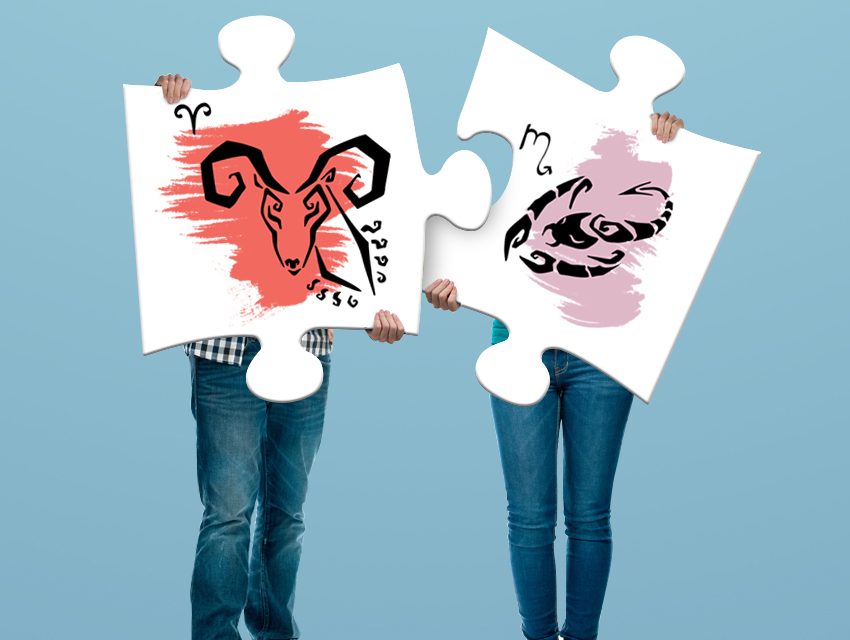 Do you want to learn more on Aries and Scorpio compatibility? Then you have just come to the right place. Check it out.
A couple formed by Aries and Scorpio has very low levels of compatibility. But before checking the compatibility, let us check before each of the signs.
Scorpio is a very enigmatic sign that enjoys the mystery in its sentimental relations. Aries has an extroverted temperament and likes to share everything it is thinking and feeling.
This is why these couple has such a low compatibility level. It is actually related to the nature of each of these signs as it is very different. Scorpio is a sign of Water and Aries a sign that belongs to the element Fire.
The blend between the elements Fire and Water is a quite strange one. If there are other factors which are aligned, then the couple Aries and Scorpio may agree to disagree.
But if they are not aligned, it could be a problem: Aries could find Scorpio emotionally exhausting and Scorpio could have a restraining effect on Aries spirit.
Receive all our tips by email!
Love Astrology? Subscribe Now and Receive Exclusive Content!
Aries and Scorpio compatibility: how will the relationship work?
---
Aries is a quite active sign. His daring personality makes him experience risky situations and enjoy them. Scorpio is a sign ruled by Pluto, which makes its behaviour quite deep.
The couple Aries and Scorpio might face some problems, as their goals are different. Aries is a sign governed by Mars and the expression of this planet gives it a difficult character that does not allow to be dominated as it also likes to impose with strength its ideas.
Scorpio is quite extremist and requires his partner to give total commitment in all aspects of the relationship. These characteristics could bring a lot of tension, because Aries will not give up control of the relationship. The struggle for the control of certain aspects of the relationship between this can bring great conflicts.
How do they communicate?
The communication of the couple Aries and Scorpio seems to be very difficult. So, they should try to understand if there is a true feeling to fight for. Their relationship has so many differences from the beginning, that it will require a lot of effort from both parties to make this work.
Scorpio is always surrounded by an aura of mystery and is very discreet. He likes to keep his existence and his ideals a secret. The depth Scorpio's ideas makes him communicate in a calm way. Aries is characterized by communicating with excessive speed and by the rapidity by which his brilliant ideas arise.
What about sex?
The couple Aries and Scorpio might not be compatible in other areas, but in what comes to sex, it is different. This couple is sexually very compatible and will share their moments of pleasure with great intensity. Both will enjoy intimacy.
The intimate relationship established by this couple will be quite intense. Aries manages an unlimited passion in all his relationships. Scorpio is passionate in nature and likes sex, making it the most important expression of his life.
---
You may also like:
---