---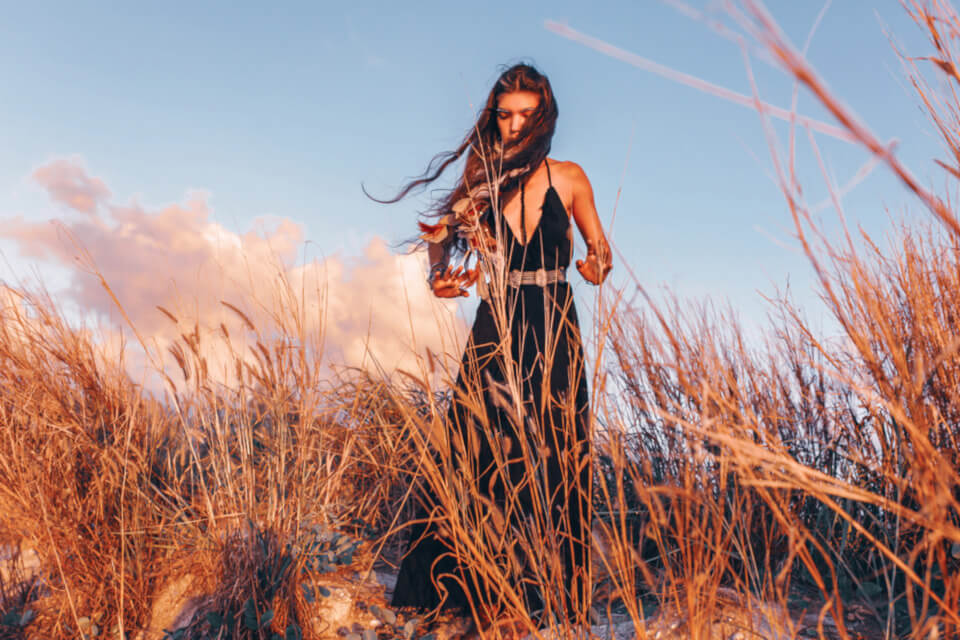 The astral hell of Capricorn happens during the 30 days before your birthday. Therefore, it starts on the 22nd of November to the 21st of December. During this time, the most difficult aspects of your sign are in the spotlight, making life harder both for the natives and the ones around. 
Although Capricorn is many times seen as the "bad guy", you are also an amazing person. Despite that, during this time, yes your dark side will show up. You'll feel down and sad, but there is both a purpose for those feelings and a way to deal with it. The universe has a plan, and it's all part of it!
Keep reading and find out why and how to survive the astral hell of Capricorn.
Receive all our tips by email!
Love Astrology? Subscribe Now and Receive Exclusive Content!
Astral hell of Capricorn
---
The astral hell is a difficult period, but to make it more clear, we can also think of it in a different way. During astral hell, you are asked to substitute action for contemplation. It will put in evidence patterns, and give highlights to help you figure out your future.
Although you might try to run away from that reflection, if you resist it during the astral hell, everything will be harder. The more you resist, the harder it gets, so the best thing to do is to surrender to the plans of the stars.
Every year, by the time of your birthday, you have the chance to close a cycle of your life and to start again by moving forward to the next chapter. Consequently, you need to let go of some parts of your life, such as patterns, emotions, situations, resentments, people, and to choose where you want to invest your energy for the future. 
As we said, your most challenging characteristics, will be more visible. 
Most likely, the following aspects will be showing off:
You feel you're better than everyone else, let's say it, you feel superior. Your ego will need more attention, and one of the ways to feed it will be by taking this attitude. If you start noticing, look for better ways to cheer up that confidence that is not seeing the others as less than you. 

Your humor will be similar to one of those grey days of intense rain. Not that nice, right? You'll find yourself tending to complain about life in general, and will be harder to find the positive aspects of your days. 

And because of the last two tendencies, you will run away from taking responsibility for your actions. You might hear your housemate asking who forgot to wash the dishes and just stay quiet. let some of your coworkers pay for small mistakes you were also responsible. If possible, plan yourself for not having big projects during this time.

And the last one is your authority. In the small things of daily life, you can find yourself wanting so much to move forward, without patience and a bit insecure, that you end up giving orders to the others. If any of your close ones end up telling you it's enough, remember they are probably right. 

Your astral hell will be especially hard with the natives of Sagittarius. They can drive you crazy, especially with their confidence, positivity, and opinions. If you have to deal with them, make some rules for both before this period starts.
Astral hell of Capricorn promises four intense weeks. In moments of clarity, you'll realize how hard it is for others to handle you sometimes. The only thing that's left for you to do, is to trust in life. 
Surrender to the vibes that ask you to look deep inside and be with yourself. Don't let yourself be blind by the need to be always right, otherwise, you won't grow stronger out of this time. Adding to that, keep in mind that this period will soon be over, and all the struggles have a reason. Embrace the attitude to learn from it. 
Align with who you truly are and access your intuition, which is essential for the new cycle that is about to arrive. 
Make the best
The astral hell corresponds to the period of time when the transiting Sun makes a semi-square to your natal Sun. It's when the things that you don't need to take with you to the future are revealed. It's a moment to make space for the new. 
Therefore, plan that extra time to contemplate, to think. Organize your ideas, take some time off, or at least moments to take care of yourself and relax. Align with your truest self and things will get easier and smoother. By the end, you'll appreciate such a beautiful moment of growth and opportunity.
A few things that will help you:
Do yoga, it will help you be more flexible;

Practice communication with love;

Invest in therapy;

Spend time in nature.
Dear Capricorn, despite the fact that everything will soon fall into place and all the struggles and challenges will show its meaning, you need to be strong for a moment. As much as possible, give yourself a break and keep doing your best every day. Surrender to the magic of the universe and to its timings.
---
You may also like:
---