Can cats sense death? Find out if this is true
---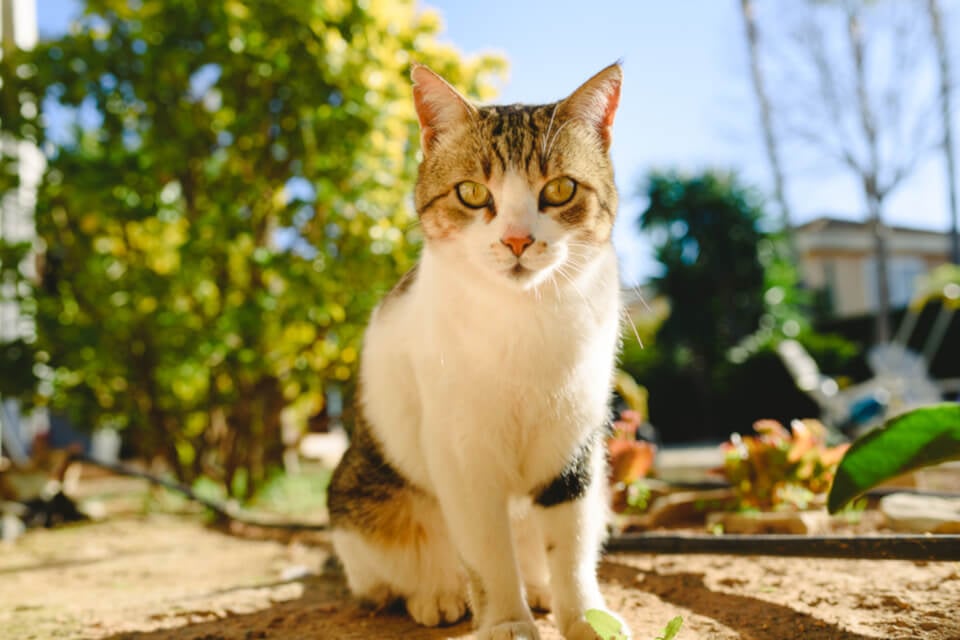 The meaning of the spirituality of the cats is very vast and in it includes the legend that cats sense death. But is this a myth or truth? In this article, we are going to discuss some aspects about this mysterious animal and you are going to find out if cats sense death for real.
Cats sense death: the spirituality
---
Of all the most common domestic animals, it is certainly the cat that has the most advanced spirituality. Since ancient times, the Egyptians have venerated this animal which, over time, has remained at the top of the list of mystical animals.
And it is easy to see why, especially for the more sensitive. A cat is already born with an aura of mystery and throughout its life presents us with particular characteristics. Have you noticed how a cat interacts with its owner and the environment that it inhabits? It is as if they were able to see beyond and clear the negative energies.
After the Egyptians, witches and magicians considered cats as a sacred animal. So much so that they have always been their pet of choice to be a companion. What many did not know at the time was that in addition to being companions, cats were also helpers because of their psychic abilities.
The relationship of cats to death is also very old. In Celtic culture, it was believed that they had the power to see and communicate with spirits. And some also believed that loved ones who had died could reincarnate in the form of a cat to be always close to the people they loved and to protect them.
Cats and Animal Psi
Mystics and scholars believe that cats sense death and other things because they have advanced psi animal. Animal psi would be what all animals have, as well as human mediumship. However, only some animals could develop it and the cat is one of these.
This psi animal is what gives the psychic ability for cats to get in touch with the world of the dead, whether it be seeing spirits or sensing death. Scholars further say that they are able to sense the future and to travel thousands miles even without knowing the way.
People usually say that it is not the owner who chooses a cat, but the opposite. When the connection between a cat and a human is true, it is very beneficial. Although they say that cats are cold and do not care much about their owners, cats see the situation in a healthy exchange ratio.
Yes, the human world may think that we offer water, food and care to cats, and they repay it with contempt and attachment only to the house. Cats, however, like their owners and stay around when they need it most, even if they do not realize it. In addition to daily cleaning the energy of the house with its transmuting capabilities.
Oscar, the cat
In addition to the spiritual characteristics of cats, there is another component that helps them sense death: the ultra-sharp smell. Some studies say that all living beings secrete certain substances when we are close to dying. This happens because of the physical changes that the organism suffers. Cats would be able to smell those substances, staying close to their tutors until their last breath.
A cat became famous because of these abilities, in Providence, United States. It was adopted by a group of doctors from an asylum for terminally ill Alzheimer's and Parkinson's patients.
After a few months, people began to realize that Oscar was doing its rounds, just as doctors and nurses did. He would enter the rooms, smell the sick, and choose one to lie on the side. It is said that when they would not let him into the rooms, Oscar kept moaning in the door without stopping.
The curious thing is that the chosen one ended up dying just a few hours later. This happened for dozens of times, so much so that those responsible for the asylum began to warn the relatives when Oscar chose someone to lie with. All to warn that probably that person would die.
If this is not proof that cats sense death, we can not think of a better one. Interesting, huh?
---
You may also like:
---