Get to know the amazing cats spiritual powers
---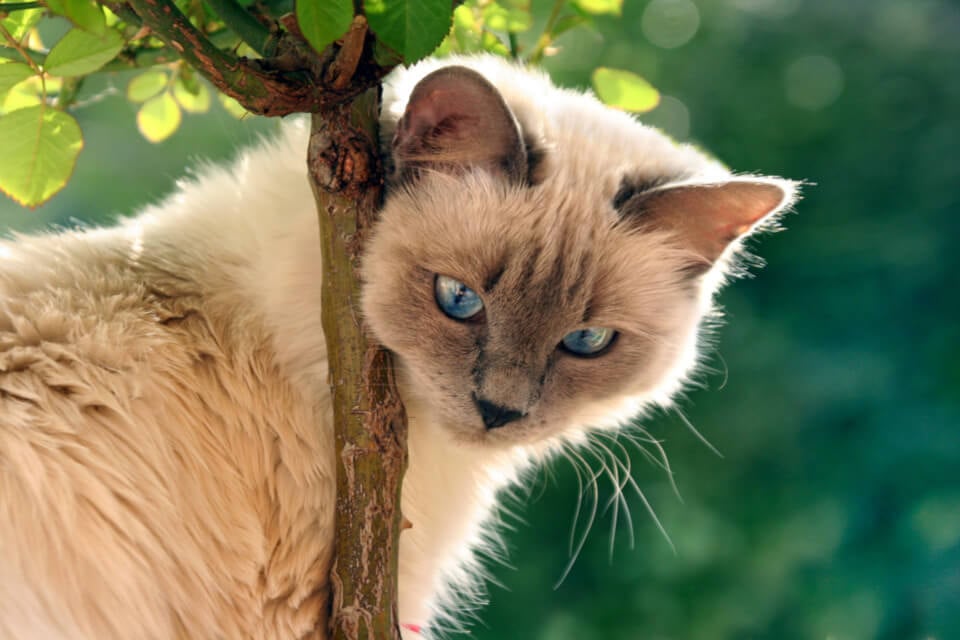 Cats are mysterious beings by nature and have long been related to the mystical world. Cats spiritual powers are important to us and the environment and in this article, you are going to know what they are. Stay with us!
Receive all our tips by email!
Love Astrology? Subscribe Now and Receive Exclusive Content!
Cats spiritual powers: detect to clean
---
Venerated since ancient Egypt, when one of their main Goddesses was a woman with a cat's head, cats are truly wonderful animals. Their history is surrounded by many legends and mysteries, including a lot of spirituality.
Our luck is that the relationship between humans and cats has endured, allowing us to live with them to this day. Some people complain that cats are quiet and indifferent, but are deeply mistaken. If they seem calmer than dogs, for example, it is because they are in a silent job that a lot of people do not know.
Cats spiritual powers begin by identifying the bad energies that come into the environment. Having a cat at home is like having a lightning rod, but in this case an antenna that not only detects how it cancels out what is wrong.
The psychic powers and the physical and astral constitution of the cats make them able to transmute the bad energy they receive. Every cat has a lot of quartz in the pineal gland and this is how they do the recycling of energies.
Clean to protect
All this transformation from negative to positive energy could only be extremely beneficial to all of us, right? And as much as we do not realize and value it, cats are constantly working to protect us.
That's right, they see us much better than we see them. If a cat approaches and lies on some part of your body it is not just because he is comfortable in that position. He probably found the ideal spot to do another transmutation.
Ancient healers used cats as crystals. When they had to work in villages far away in the absence of crystals, they used cats as a channel of physical and astral healing in people.
When they say that a cat is attached to a specific environment it's not only a matter of animal hierarchy. A cat really understands that the house there is a duty to protect the house, as well as all the people who live there.

98.1% (1312)
Cats spiritual powers and their colors
Having a cat at home is synonymous with spirituality and protection. But did you know that the dominant colors in the body of a cat can tell about its energetic capacities? Find out what they can do for you by only being the way they are.
Black cat: the most feared cat by lay people is still associated with black magic erroneously. This cat do represent magic but in the most beneficial way possible. Even because it has a greater capacity than other cats to absorb the negative energy that hangs in the environments.
White cat: the power of this cat comes from the Moon and is all about healing. They recharge the positive energy, relieving stress and tension making everything in balance again.
Orange cat (red): these cats own strong masculine energy (Yang) even when they are female. They represent the energy of the Sun, very active and creative. They attract prosperity, money and help you to focus on what matters.
Blue cat (grey): they attract love, sensuality and affective stability. They are also a symbol of peace, luck and happiness.
Siamese cat: they are similar to orange cats, representing the Sun and active power. They also attract success and popularity.
Golden cat (Abyssinian): they are a symbol of wisdom, giving you serenity, enlightenment and mental clarity.
Two colors cat: they promote wisdom and capacity of understanding between friends.
Three colors cat: they represent the feminine power and the triple Goddess. They are a symbol of luck and home, putting away everyone and everything that can cause you bad.
Tortoiseshell cat: they are almost exclusively female and bring protection to the children. Its healing powers and gifts of clairvoyance are strong.
Tabby cat: they are a symbol of luck, optimism and positive energy. They give you joy and lightness to face the most delicate situations in life.
---
You may also like:

98.1% (1312)
---