Chinese Horoscope for July: goodness of the month of the Sheep
---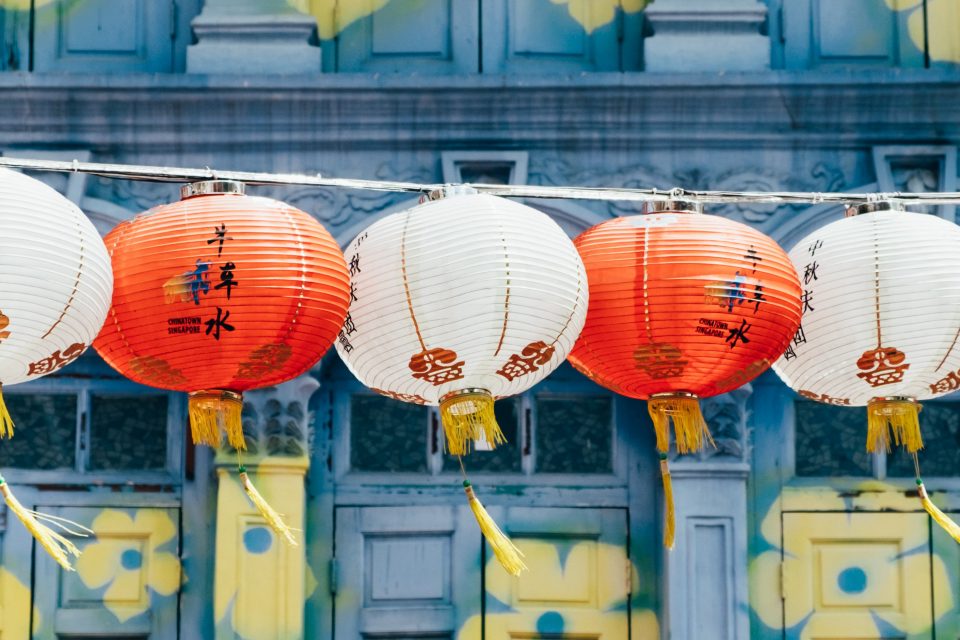 The Month of the Sheep is here, a cycle of the year characterized by the energy of nobility, goodness and confidence typical of this sign. See how the Sheep's energy will influence all the other signs of the Chinese Horoscope and what surprises this month holds with the Chinese horoscope for July.
Chinese horoscope for July: what to know
---
The Rat
In this month you will feel inspired to take on and declare yourself as a very dynamic person who seeks success in your love life. However, you need to be careful to avoid disappointment.
In the professional field, a labor issue may arise and need your attention as it can be a serious problem. But the good news is: agility, competence and effectiveness will ensure your future in your workplace.
Discover more characteristics of the Rat >>
The Ox/Buffalo
Issues related to your past love may resurface in the present causing difficulties in your current relationship. Avoid encounters with anyone who has ever been important in your life. Avoid this kind of unnecessary conflict.
In the professional field: if you happen to be notified of the closure of your workplace or hear gossip related to layoffs, do not worry.
Discover more characteristics of the Ox >>
The Tiger
This is the period of sexual expansion for your zodiac sign, according to the Chinese horoscope for July – take advantage of this energy. This is the ideal time to relive the romance in your home, strengthen intimacy, live as a couple and fully enjoy your current relationship.
A coworker who is extremely depressed will require your support. Your affectionate words and gestures will not only help you personally but will also have a positive impact on your job.
Discover more characteristics of the Tiger >>
The Rabbit
A chance encounter in a public place puts you in front of who could change the destiny of your love life. Do not let this person escape without writing down their phone number or email, be brave.
In health and at work, you face a moment of stability. Do not confuse this period with stagnation, things are going as they should be.
Discover more characteristics of the Rabbit >>
The Dragon
This month you will need energy to manage your home environment well. There are many things to fix, some to throw away; some things you need to buy for the proper functioning of your home. Unleash this energy, then you will see how your home will have a better vibe.
A difference of political, religious, or philosophical values ​​may lead to discussions with your partner. Do not forget to grant them the freedom to disagree. Act with more tolerance and respect for their ideas, you do not always have to be right.
Discover more characteristics of the Dragon >>
The Snake
This month you will need to turn your things around at home and get rid of too much; it could be a good opportunity to sell things you do not use and make money from them. Try to get rid of emotional attachment to unused objects.
In love, you will feel very good about the direction your relationship is taking and you will enjoy more inner peace. You are beginning to seriously consider the possibility of a more stable commitment to love.
Discover more characteristics of the Snake >>
The Horse
Living for your worries has no purpose if you do not focus on solving them now. Your future prospects are important, but what you are worried about now needs to be resolved now, so focus on it. If you do not deviate from your goals, you may have good profits soon, safe and enjoyable profits like you always dreamed.
Who says you need to close yourself to love to get everything you want? You need vitality and loving security is something that pleases you and favors your personal and professional development, think about it.
Discover more characteristics of the Horse >>
The Goat
In your month, you will win love triumphs. Surprise your partner with something very unusual, a surprise or a gift that they've been wanting for some time. The night will be your ally, enjoy it.
Some technical problems concerning computers or other electronic devices should appear, try not to lose your head. In the professional field, new possibilities are open and you must take advantage of them to progress in your career, according to Chinese Horoscope for July.
Discover more characteristics of the Goat >>
The Monkey
A romance based on sexual attraction sounds like fun, but you'll realize you need something more in your life. You are actually more interested in a deeper relationship with a recent friendship.
Do not be discouraged if you do not get the expected profits this month. It's a dead end, but once you've made it through this period, you'll see that it was not as bad as you thought. You will learn how to manage expenses and become more experienced in your financial life.
Discover more characteristics of the Monkey >>
The Rooster
The current time is to avoid spending on luxury or superfluous objects. In no time you will have the opportunity to invest in your dream and then you will have the money you want to satisfy your desires. So be patient. You and your partner feel more and more attached to the intimate feelings, and this new phase of your relationship intensifies the existing bonds.
Someone at work will reveal to you a secret. It is wise to be quiet and to not tell anyone, if you do not want to curl up and put your job at risk.
Discover more characteristics of the Rooster >>
The Dog
This month, your economic success is on the way. A great friend has a business and wants you to collaborate with you, and that can be great for both – successful projects in sight, according to your Chinese Horoscope for July.
A friend starts to show that they want something more with you, and you feel this sexual tension. Before you allow yourself to be part of this, think about whether this is really what you want and where pleasure can take you. Are you ready for this? Measure the consequences first.
Discover more characteristics of the Dog >>
The Pig
Make use of your money for a greater good. A friend should invite you to help with a social project or community activity; you can help and put your money on it to help those who need it the most; it will feel good and satisfying.
An emotionally unstable person can infect you with their nervousness and anxiety, causing, in turn, problems in your love life. Get away from this type of friendships as much as possible, you'll better of without it.
Discover more characteristics of the Pig >>
---
You may also like:
---