Chinese horoscope for July: forecast for the 12 signs
---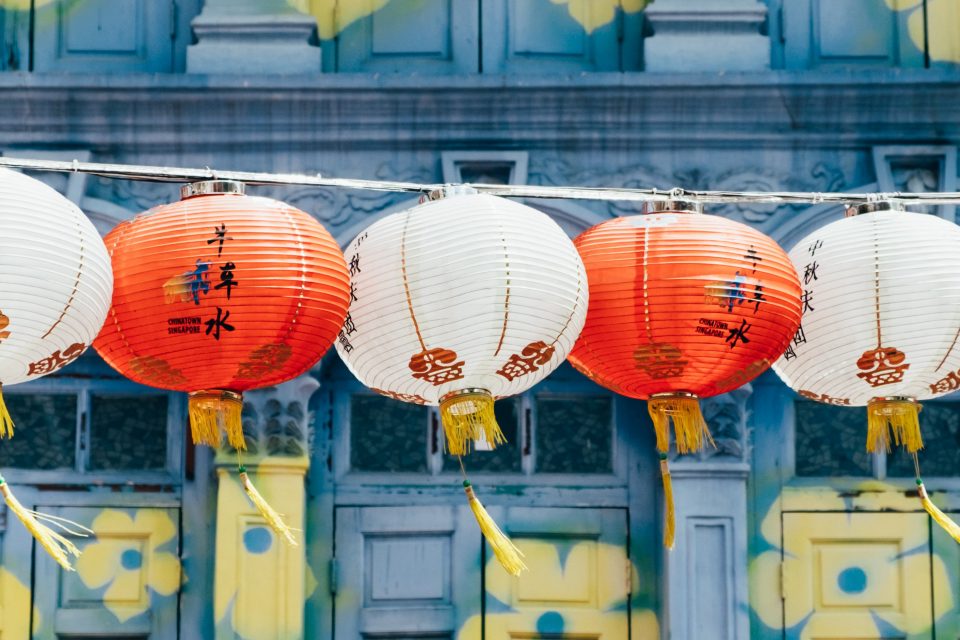 The world we're living in is now changing. A major ecological, political and environmental awareness will be at the heart of 2021, for use. People will want to take the lead and no longer passively watch the world go by without them. They will want to be an actor, at the heart of change. Many upheavals are therefore to be expected. In order to better anticipate what will happen, the stars can be precious allies. The Chinese horoscope for July 2020 can therefore help you by indicating the way to take.
Chinese horoscope for July according to your sign
---
The land of the rising sun has 12 distinct signs, each with different characteristics. If you want to know what the future holds, check out the Chinese horoscope for July by referring to your sign.
The Rat
You are undoubtedly the star of 2020. From June 25 to July 11, 2021, you will be honored. The stars protect you: you will therefore be almost untouchable. Summer is the perfect time to completely let go, enjoy, dare and splurge. Reasonable has no place here. The goal is to be able to clear your head completely, you who are usually so serious.
Discover more characteristics of the Rat >>
The Ox/Buffalo
Dark-headed and quite extravagant, you will receive an unexpected blow. In the end, you will emerge stronger from this ordeal, but you will be so surprised by this news that you will have trouble getting up. Your family will be a great help during this somewhat chaotic time, according to the Chinese horoscope for July. This will allow you to realize that you tend to neglect them too much on a daily basis.
Discover more characteristics of the Ox >>
The Tiger
The Chinese horoscope for July warns you about the greatest financial prudence. With the sun, the heat and the summer atmosphere, you will want to spend more. But you must restrict yourself. Even if it is difficult for you, because you tend to be a "pierced basket", your sacrifice will not have been in vain. These savings will help you secure a brighter future.
Discover more characteristics of the Tiger >>
The Rabbit
Your loved ones will find it difficult to follow you and they will not be alone. Indecisive and whimsical, you will be in a very changeable mood which will destabilize more than one. Stop turning your coat around permanently, ask yourself and make a decision because those around you no longer know which way to dance with you; it is a situation that will quickly become painful.
Discover more characteristics of the Rabbit >>
The Dragon
You will cross paths with a person you cannot forget. You, who do not normally believe in love at first sight, will be charmed. So much so that you will make every effort to find the said person. Do not worry more than what's reasonable. The universe has plans for you. And people who are made to be together always end up sooner or later. Have faith in the future.
Discover more characteristics of the Dragon >>
The Snake
The Chinese horoscope for July announces something grand for you this month. When you haven't planned anything special, something will change your plans. An event will arise and upset your calm and predictable daily life. First surprised then worried, you will decide to let yourself be carried away to see where it leads you and you will not regret it. Follow your gut, it often has everything good.
Discover more characteristics of the Snake >>
The Horse
The month of July will be placed under the sign of professional success. After a slack period on the business side, you will finally receive an answer that you have been waiting for a while. This will be the perfect opportunity to take stock of your career and potentially redefine your goals. Are your ambitions always the same? Are your family and professional situation balanced? So many answers that you will have to find if you want to go forward in your current work.
Discover more characteristics of the Horse >>
The Goat
The natives of the goat will be very lucky this July. The universe will do everything to give you a boost: whether it is an unexpected sum of money or an opportunity to seize, you will receive precious help from fate. This is to believe that during this period, a guardian angel watches over you and does his utmost to protect you and make your life easier. Take advantage of it while it lasts because, of course, life will not always be so lenient with you.
Discover more characteristics of the Goat >>
The Monkey
The Chinese horoscope for July announces a small health blow. You will feel very tired and exhausted psychologically without really knowing why. You try to eat a balanced diet and play sports to compensate for this, but nothing helps. Do not panic, your body tries to communicate with you by passing you a message: STOP. You have been overworked for several weeks and your members are no longer following. You have to slow down. Rest, take real time for yourself and do nothing. It's time to learn to let go without feeling guilty. You have the right to breathe too.
Discover more characteristics of the Monkey >>
The Rooster
If you are a rooster, there will be no clouds on the horizon. Take advantage of this big blue sky to have fun and take care of yourself. As for the fatigue that you are feeling lately, you will soon recover and emerge as good as new.
Discover more characteristics of the Rooster >>
The Dog
The natives of the dog will be at an important crossroads in their lives. Marriage, moving, baby or buying an apartment… a lasting and serious commitment will soon take place. It's up to you to decide where you want to go.
Discover more characteristics of the Dog >>
The Pig
A problem that you have long fled will resurface and you can no longer avoid it. Escape has never been a viable solution and you will soon find out at your expense.
Discover more characteristics of the Pig >>
---
You may also like:
---