Chinese Horoscope for July 2021: The month of the Goat suggests care and re-approximation
---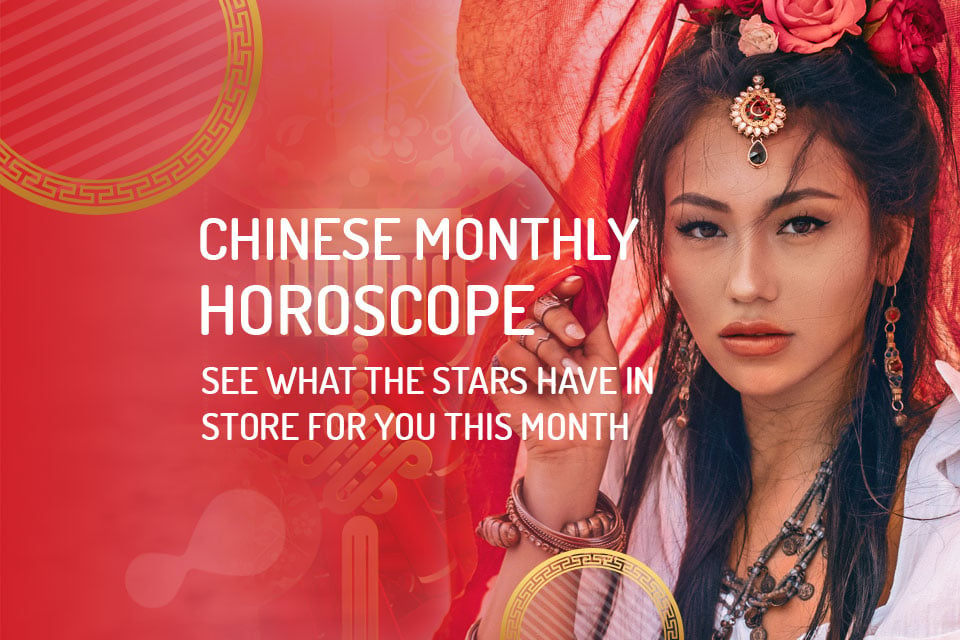 The month of the Goat, also known as the month of the Sheep, is here. Docile, peaceful and harmonious, the Goat represents within the Chinese horoscope the innocence, gentleness and peace that we all need, even more so in these times when we are under so much stress caused by different factors, including the pandemic.
In the Chinese horoscope, the Month of the Goat goes from June 20/21 to July 21/22 (and coincides with the zodiac sign of Cancer, although it does not necessarily imply that all Cancer people are of the Chinese sign of the Goat, because they are not equivalent, but anyway it can be so if the date and year of birth coincide.
According to Chinese astrology, the Goat is the eighth sign of the Chinese zodiac and its element is fire (it is important not to confuse it with the elements of the Western horoscope). It is of negative polarity, a feminine and yin sign. Its name in Mandarin Chinese is "yang", and the Goat's schedule is between 1 and 3 pm every day.
What will events be like for your Chinese sign this Goat Month of 2021, what opportunities will arise and what dangers to avoid? Below you will find the predictions for this month.
Chinese Horoscopes: Rat sign in the month of the Goat
The Rat is of Yang polarity, and the Goat is a negative, Yin sign. Therefore, in this month, you should be very careful with your propensity to talk a lot. Be careful with your words, because if you speak without thinking, you will say things that will hurt other people or lead them to commit imprudence.
A sentimental opportunity could arise this July. If you are single, this will be a period to explore new relationships, which will arise at work, in your studies or at home. But do not commit yourself yet, consider it an experiment.
Another opportunity will arise as a business, at the best possible time, and you will have enough money to explore it.

98.1% (1312)
Chinese Horoscopes: Sign of the Ox in the month of the Goat
This auspiciousness vibrates with you especially in two significant phases of your life: and one of them is in health. This is the best time to initiate weight loss or exercise plans. It is also an excellent time to engage in life-changing activities, whether it is a routine or an alternative that will improve your state of health.
The danger this month is overwork. Don't overdo it, try to coordinate your dreams and your personal life well so that these aspects don't affect your professional life. If you notice that you are exhausted by excessive demands at work, it is advisable that you put everything in order to better manage your time and do not take work home, especially on weekends.
Chinese Horoscopes: Tiger sign in the month of the Goat
Your best times are between 3 a.m. and 5 a.m., so take note of this, as you may have revelatory dreams at those times, which you should note, as they will guarantee you great results. Everything is cosmically conspiring for a good month.
Opportunities will arise where you least expect them, as they will be the start of something you thought you couldn't do until now; such as an offer of a new job or a better position, especially if you are related to commerce or always go ahead to meet new people. One of them may have sentimental implications in the future.
Dangers are associated with haste, recklessness, impatience and the desire to solve everything on the spot. This can cause you to make mistakes. Do not get carried away by illusions that end up involving you in a totally surreal environment. This month you are energetic, strong and your health is well structured.
A word of warning: when someone proposes a new business, don't say yes or no immediately. Analyze it. Don't close doors but don't take a false step in something you don't know well.
Chinese Horoscopes: Rabbit sign in the month of the Goat
There is a great compatibility with the Goat. The best times are between 5 am and 7 am. What happens to you at these hours will mark the rest of the day with a note that will transform everything.
Beware of lies, not on your part; but you are exposed, vulnerable to dishonest people who come with lies. Not that you should live in distrust, because that's terrible, but don't be overconfident either. When someone with a business approaches you and insists that you sign papers or demand something, think it through.
There will be an opportunity to earn that much needed money through a trip that you should not underestimate. Follow your intuition and you will see your wallet fill up this month.
Chinese Horoscopes: Dragon sign in the month of the Goat
There is a certain inner restlessness of not knowing what to do during the day and being disoriented, so it is important that you organize yourself better. If you don't organize yourself and make your goals and purposes clear, when the night comes you will have done nothing and you will feel frustrated about it.
There is a figure coming from abroad or from your own country with an offer that you must accept, but always with a cautious tone, because all that glitters is not gold. Do not close the doors either, it can be a good opportunity.
Chinese horoscopes: sign of the snake in the month of the goat
This month you will have many possibilities. The danger is to entrust a secret to a reckless person, someone who gets too close and talks too much, and that can compromise you.
The opportunities are great. In love, a period of loneliness ends and something beautiful begins in your life if you are single.
In money and work, what presents itself now will change the rest of the year for you in a very positive way that will surprise you. Don't let anything or anyone take away your optimism.
All Chinese yearly horoscope predictions
Chinese horoscopes: sign of the Horse in the month of the Goat
The cosmic influence suggests the appearance of a woman, a little older than you; a mother figure or friend who brings a kind of message that you should analyze. Something that comes at an unexpected time and reveals information that falls upon you in a shocking way.
It can be an opportunity to reconcile with someone, to redo something that was not done well and to start something that will give you very good results. These are opportunities to overcome impasses and to differentiate between right and wrong.
The danger is to leave everything for later, to procrastinate, to leave it for tomorrow. This month you have to do things on time. However, do not rush when someone offers you an offer that could be good; explore a little more before making a decision.
Chinese Horoscopes: sign of the Goat in the month of the Goat
You are very well aspected this month. The best thing for you is what is about to happen. It is your month and you are showered with opportunities in love. Single women, do not fail to attend meetings and social activities where that special person is waiting for you.
There are job offers, possibilities of an extra income, and things that until now you had not solved will find a solution. Everything is going very well.
The danger is in excess. Doing too much in too little time. You have to know how to balance things, at the right time. If you overdo it, you will have problems. You can avoid them and you will find harmony and happiness.
Chinese Horoscopes: Monkey sign in the month of the Goat
Your time is between 15:00 and 17:00, periods in which your mind will be more lucid and clear. This month, you will have the opportunity to repair a friendship that was degrading, watering that relationship like a flower. If it is not nourished, it will wither and die.
If you have had emotional or marital problems with a partner or friend, all will be resolved as the month of the Goat brings you happiness and harmony.
Danger is on your tongue. You are mischievous and agile, but sometimes you talk too much. Control your tongue as you can be very indiscreet. If someone asks you about others, be careful. If you talk, you could get into a lot of trouble.
Chinese Horoscopes: Rooster sign in the month of the Goat
Your vibrational time is from 5 to 7 p.m., which is thought-provoking. So try to think more about your health this month, especially when it comes to overdoing it, not eating right, letting things get out of hand, and not using medication as you should.
The other thing to keep in mind this month is to be more flexible with people, especially if there is someone you reacted badly to and later regretted. Be very careful who you deal harshly with, because in most cases that person doesn't deserve it.
There will be economic movement especially in your favorable moments, bringing good prospects. Everything you do related to work and money will be prosperous.
In love, don't worry, the return of a special person will come into your life, and will make you happy for the rest of the year.
Chinese Horoscopes: Dog sign in the month of the Goat
From 7:00 pm to 9:00 pm will be your magnificent time, where you will be relaxed and have your moment to be clear and make good decisions.
But be vigilant, as this month there are dangers related to misinformation and misinterpretation. Rumors can reach your ears and, if you get carried away by them, you could break friendships or have work problems. Beware of people whose tongues want to poison you.
On the other hand, the month brings the opportunity to meet someone who will radically change your life. And if you already have someone, there will be a surge of that emotion or feeling that was a little cold, and everything will change for the better.
Chinese Horoscopes: Pig sign in the month of the Goat
The main danger for you this month is laziness, procrastination, thinking that things will work themselves out by inertia and that you won't have to lift a finger. It's not right, there are problems that need to be fixed and you know what we're talking about. Enough is enough. Get up and resolve your issues now, because you may have legal or financial problems.
But calm down, July also has its good side. After all, you will feel invigorated, in great health and vitality. It will be a time of great energy, which will engage you and motivate you to conquer more and more, day after day.
In love, if you are alone, this loneliness will come to an end. And if you have company, everything will be reaffirmed. Follow your dreams, because they will take you to where happiness and prosperity live in every way. Enjoy this month intensely.
---
You may also like:

98.1% (1312)
---