Chinese Horoscope 2020: New Year of the Metal Rat
---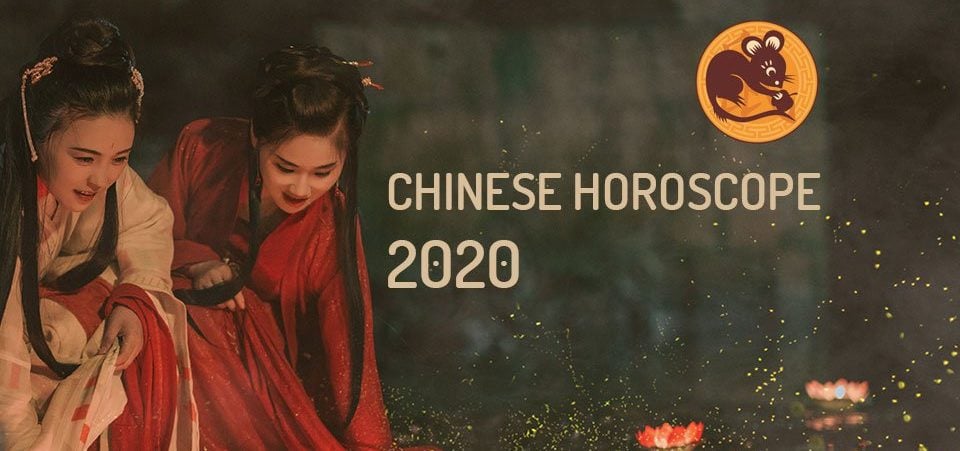 A year is announced under the best auspices to respond to your desire and find stability. What else does your Chinese Horoscope 2020 hold for you?
Over the months, you will have your eyes set on your social life and your career, on specific objectives, with the ambition and desire to anchor your activity over time and restructure your life in a positive way. Even if you have to face some slowness at the beginning of the year, you will not lose rope or enthusiasm to continue.
In spring, a pleasant wind of freedom will facilitate the task of moving to the next speed. At the end of the year, success is assured in all your companies.
Chinese Horoscope 2020: meaning of the Metal Rat
---
The Sign of the Rat in Chinese astrology is related to the ancient culture of China and India, being a highly respected animal, unlike western cultures.
People born under this sign are considered noble, wise and intelligent. Rats like luxury and refinement. They can be quite jealous in love and sexual matters.
People born in the rat years have conquest skills, they are very "lucky in love". They live intensely the present, and they prefer to live on their ingenuity.
2020 belonging to the Metal Element, so this year is a "Metal Rat". The associated planet is Venus and the predominant color is white. The year of the metal rat is very rare, it improves as it progresses. Although new opportunities will appear, it is marked by the speculation of material goods.
General Chinese Horoscope 2020 predictions
The Rat
In its year, the Rat will see dozens of projects materialize, according to the Chinese Horoscope 2020. You will be focused on your own person and forget about your surroundings. Since it is the year of the Metal Rat, those who belong to this element will find that life is especially easy for them. See the full predictions of the Chinese Horoscope for Rat in 2020 >> 
The Buffalo
2020 is when the Buffalo will hatch and show their talent to the world. Everything that the Ox kept until now, either as a precaution, for humility or because they did not feel prepared and safe to exhibit it, will come to light during this period and the world they knew until now will take an unexpected turn. See the full predictions of the Chinese Horoscope for Buffalo in 2020 >> 
The Tiger
This is a year in which the Tiger must focus on appearances so as not to fall into contradictions. You will focus on politically correct relationships rather than authentic ones, according to the Chinese Horoscope 2020. See the full predictions of the Chinese Horoscope for Tiger in 2020 >> 
The Rabbit
It will be a somewhat stagnant year for the always pleasant Rabbit, who will look for many solutions for their most serious problems. They will find many obstacles along the way that could dent his innate enthusiasm. In love and at work, the Rabbit will have important challenges during this year. See the full predictions of the Chinese Horoscope for Rabbit in 2020 >> 
The Dragon
A very exciting year for the Dragon, who will find in this new year that a new air begins for their life and new horizons for their path. Answers to questions that the Dragon keeps suspiciously in their heart will come during the first months of the year. See the full predictions of the Chinese Horoscope for Dragon in 2020 >> 
The Snake
This year will be a time of adjustment for the Serpent, who will lay the groundwork for success for years to come. The Serpent is about to change its skin, but before that it must end everything that has been left unfinished. The Snake will enjoy a lot of love, but it will also have difficulties in that area during the year. See the full predictions of the Chinese Horoscope for Snake in 2020 >> 
The Horse
It will be a year of much work and also of objectives met for the natives of the Horse sign. It is important that during this stage they intensify their contact with nature and seek spaces of mental tranquility. Why? In order to bring out all their creativity and achieve their goals. See the full predictions of the Chinese Horoscope for Horse in 2020 >> 
The Goat
Next year promises to be a cycle of progress and success for the Goat in all areas of his life. The only enemy they will have to fight with is their own pessimism. At some stages of the year, it will threaten to cloud their vision and make them lose valuable opportunities. Optimism and focus are the keys to achieve everything the Goat wants and deserves, according to the Chinese Horoscope 2020. See the full predictions of the Chinese Horoscope for Goat in 2020 >> 
The Monkey
The Monkey will have a 2020 marked by abundance in all aspects of their life. It will be a very prosperous time when it comes to business; it will also bring great happiness in relation to feelings and the possibility of enjoying leisure and worldly pleasures. See the full predictions of the Chinese Horoscope for Monkey in 2020 >> 
The Rooster
A year of many projects carried out, for the natives of the Rooster. You will achieve many things, but through much effort and work. Nothing will be free for you. However, when your fortune kicks in, everything will come together and you will have to open your arms to receive everything that life has prepared for you. See the full predictions of the Chinese Horoscope for Rooster in 2020 >> 
The Dog
Dog natives face a year of dilemmas. You will have to make decisions that will change the course of your life forever. Love, work and certain family relationships will be in check. See the full predictions of the Chinese Horoscope for Dog in 2020 >> 
The Pig
The best aspect of the year will be love, since in other aspects of life, it will not be your lucky year. You will have to be very careful with business proposals, as they come with a trap included, according to the Chinese Horoscope 2020. See the full predictions of the Chinese Horoscope for Pig in 2020 >> 
---
You may also like:
---