Twosday Countdown – The Transcendence Gate of 22/02/2022
---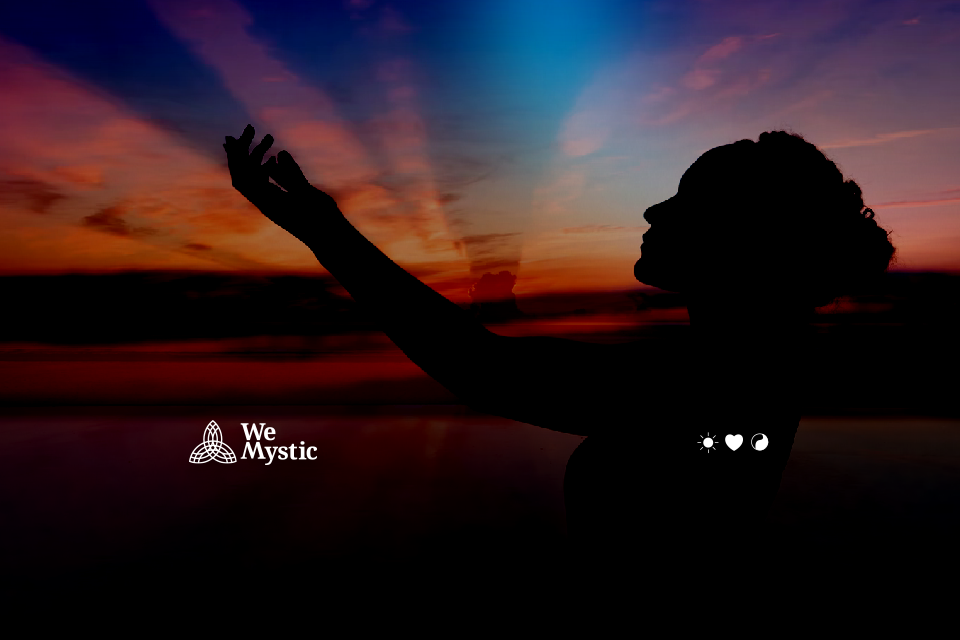 Are you prepared for an opportunity that'll only appear once in a lifetime? Ready or not, it's coming your way on February 22, 2022 – a date that's written as 2/22/22.
And it's a Tuesday. That's just too good of a pun to pass up!
Why is Twosday so special?
Have you ever heard of palindromic dates (which can be read equally backwards)? And that one of these dates can signify the arrival of a unique energetic portal of enormous proportions? Well, it is precisely a combination of all these terms that will take place on 22.22.22, i.e. February 22, 2022 (02/22/2022). Too fantastic to be true? Then wait and see what can happen on that day.
Receive all our tips by email!
Love Astrology? Subscribe Now and Receive Exclusive Content!
22.22.22 – A period of extreme energy
Closing the cycle of the 222 sequence in this century (yes, this will probably be the last one you will see), the revolutionary portal of the number 22 has repeated itself a few times. Who doesn't remember the frenzy of the 2000s, the uncertainty of 2002, and the chaos of 2020? Yes, they were all decisive, intense, unique years, so to speak. And are you going to say that 2022 will be any different? Not at all.
The year 2022 will strongly receive the energies of the numbers 2, 4, 6, 20, 22 and, of course, 222. Each one behaves individually, but makes connections, predictions, and patterns when faced with another number. Let's break it down and understand how it all works:
The number 2: we are faced with a purely feminine, sensitive energy. In front of it, we feel at ease to exercise intuition and empathy, maintaining a good relationship with others. It is the number that does not take sides, understands dualities, and knows how to deal with differences.
The number 4: here we have the bases, the structure, and even a certain rigidity. It is the 4 that brings up discipline and acts in a practical way, showing results through hard work.
The number 6: this is a number closely connected to communication, to the way we relate to our friends, loves, and family. And not just oral expression, but physical and moral; the responsibilities we take on with these people and everyone around us.
The number 20: bringing out the energy of the number 2 – with the power of 0 – here we can identify the sacrifice of the One for the benefit of the other, empathy and sensitivity. We are in need of some of this, aren't we?
The number 22: just like 11, this is considered a master number. In other words, idealistic, one that sees far away, in a comprehensive and concrete way. It is not a number that only imagines, but that puts its hand to the work and makes it happen. Its mission is to apply spirituality with practicality in the midst of humanity.
The number 222: here we come to the extreme energy of this portal. If you seek to transcend, transform, and reach unique levels in your life, this is the key! Do you want to accomplish? Make it happen? Get out of your comfort zone? Then now is the time, and we will teach you how!

98.1% (1312)
02.22.2022 – A symbol of transmutation
Even though we are talking a lot about number 2, this will be a period more focused on the energy of 3. After all, 2+2+2+2+2+2=12 and 1+2=3, right? And 3 is nothing more than a numeral directed towards inner transcendence, towards equality. We are all equal, we walk shoulder to shoulder; no one is better than anyone else.
And how to celebrate this? With the people you love, that is! Today is a day to reunite with those who make you regain your sense of completeness. Get in touch with those people who you don't have to fake a smile with, step on eggshells to say a word to, or be who you really are. Laugh, have fun! Even if it's not in person, send a message to that person who makes you smile even if you haven't seen each other for years!
And you have a friend, colleague, or relative who often encourages you in life's most unlikely ventures, today is a good day to get together with them and brainstorm. Gather ideas, discuss solutions, write down the most unlikely probabilities! Go for it!
22.22.22 will not be the only gateway, so get ready!
Whether 11/11, 22/22 or any other, energy portals are unique opportunities for us to connect with our own essence; our longings and what, deep down, we were born to be. And now, after a long time, you will have the opportunity to achieve something unique!
Even though we have been experiencing atypical years since the beginning of 2020, 2022 will be even more special, but in a positive sense, please. Here's how to take advantage of this energy throughout the year.
In the month of February, you will have 4 opportunities to enjoy the energy of this portal. The first of these, as early as February 2, will allow you to work through your emotions; to put out everything that is stuck in your throat or simply digest what makes no sense to express. Keep an eye on the dates:
02/02/2022
11/02/2022
20/02/2022
02/22/2022 (here things get more intense!)
Here again we have a master number ruling a certain period, in this case 44. According to numerology, this is the representation of full stability, discipline, and the consequent fruits of all this effort. In April we will have some dates when this energy can help you conquer that which was very, very difficult to achieve, because your vision and behavior regarding the situation tends to be of greater seriousness and determination. When? Let's go!
04/04/2022
13/04/2022
22/04/2022
In June, we will have the power and energy of the portals of number 666 (no need to be afraid, right?). In view of this aspect, we will be in the midst of a more spiritual, intuitive period, valuing the little things in life; such as genuinely true relationships. During the following periods, it will be even easier to identify and work on these issues:
06/06/2022
15/06/2022
24/06/2022
This will be another very special period of the year, perhaps because it is the last, but it should not be overlooked. Here we have the intensification of the number 11, another master number. During the days we will present below, it will be very important that you dedicate more time to yourself, to the Inner Self.
What is it telling you? Maybe you need to be more thoughtful in your decisions and reactions. Maybe you need to stop and think a little better about the projects you have been establishing for the near future. But what does YOU say about all this? During this month we again highlight the presence of a 22.22.22 portal on November 22. Let's check the dates?
02/11/2022
11/11/2022
20/11/2022
22/11/2022
29/11/2022
But so what to expect from these portals?
If you thought that since 2019 things just keep happening, rampant, just wait and see 2022. This will be a year out of the curve, you can believe it! And you will have opportunities throughout this cycle to find yourself, to get in touch with your Self; and to realize all that you have been doing wrong or dubious all this time.
Now you will have many more than special opportunities to reflect. You know those past mistakes that come back to your mind every time you lay your head on the pillow? Well, now is the time to tell them to be quiet and leave you alone, because you have forgiven yourself.
We all have the right to make mistakes, to go back and think about what happened and wasn't the best decision. And during these portals you will have a chance to reflect on that, and come out of that reflection without any more paranoia.
Portals 22.22.22 will also be good times for banishing rituals, especially those that fall during a waning Moon (such as the main February portal). If you are a fan of baths and rituals, bet on a bath of herbs such as rue, sage, and/or rosemary during these periods, to renew your energies. And a beautiful year to you!
You may also like:

98.1% (1312)
---