Jñana mudra: when knowledge and peace come together
---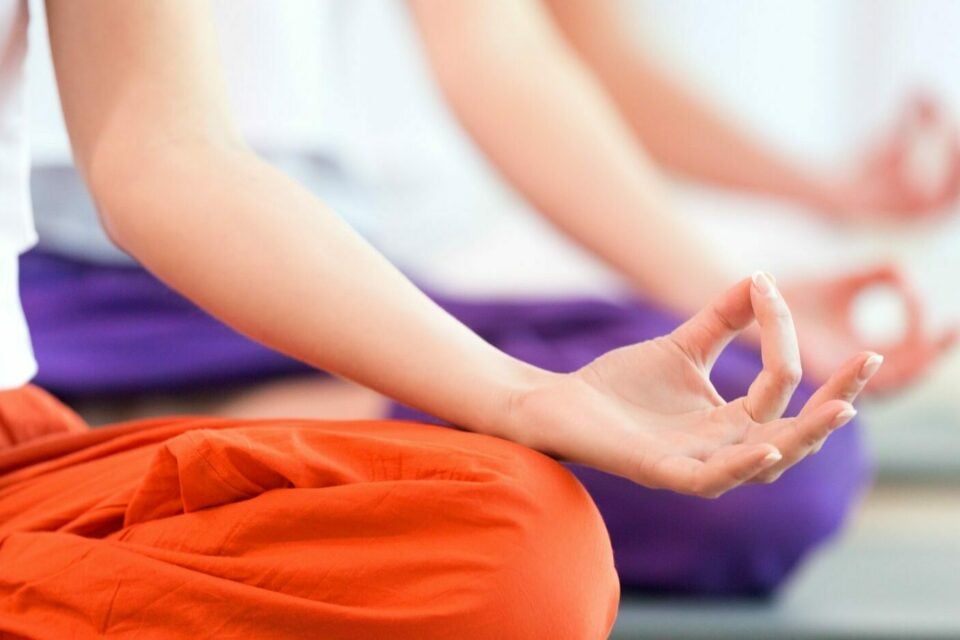 Jñana mudra is a well-known meditation hand gesture, usually performed in a sitting position while meditating. It consists of unifying the index finger with the thumb, forming a circle, while the other fingers are together, relaxedly extended. It's one of the simplest yoga techniques.
Although Jñana mudra is now a worldwide recognized gesture, its meaning and function go way beyond what most people have knowledge about. Like any other yoga practice, it has a specific space and purpose for the overall practice. Given that, in further lines aim to clarify this mudra and its uses for a yogi. Keep reading and find out why jñana mudra gives you such a wonderful sense of peace.
Receive all our tips by email!
Love Astrology? Subscribe Now and Receive Exclusive Content!
Jñana mudra: the seal
---
Jñana mudra is a hand seal, therefore, it's part of a class of mudras: the hasta mudras. Mistakenly, mudras are many times perceived as only hand seals, but these are in fact specific techniques that combine asana, pranayama, drishtis, and bandhas. These techniques work on our energy in a subtle way.
This seal brings the thumb and index finger together, while the other fingers are extended and relaxed. The hand is most of the time resting on the knees.
The thumb symbolizes Brahma, the ultimate truth, the Universe, God. The index finger is a sign that points to the individual self, the inner reality. The physical point of touch between the two in this practice is the connection between the conscious (God) and the self. The other three fingers represent sattva (balance), raja (action), and tamas (inaction).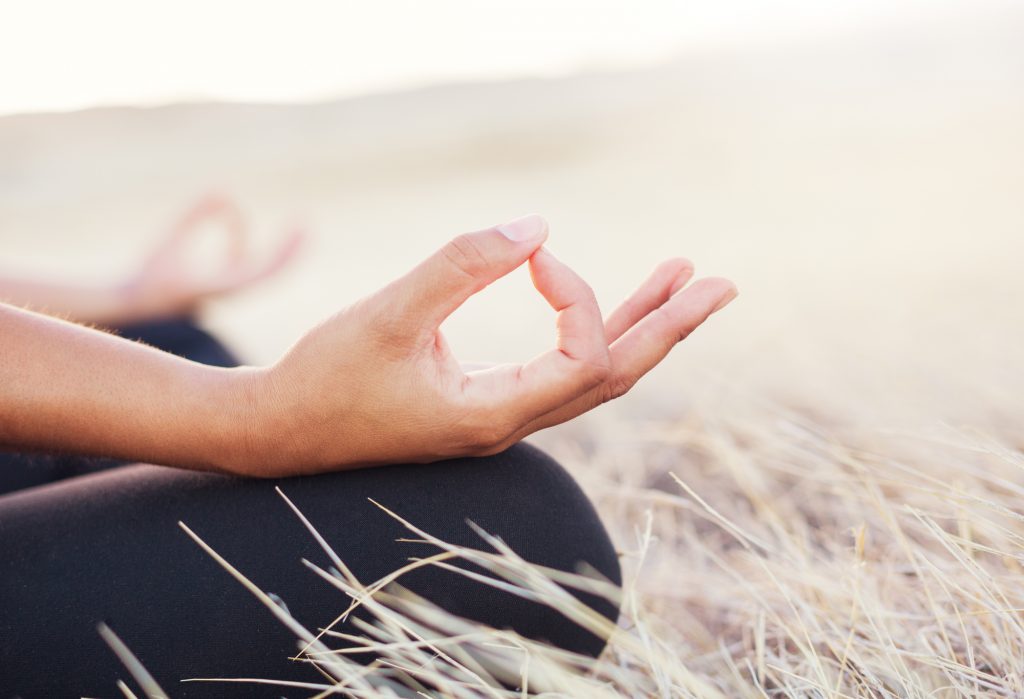 Jñana mudra: the knowledge seal
Jñana mudra is a Sanskrit name. Mudra refers to a set of techniques and it's always used to name it along with a word that briefly describes the practice. In this case, that word is jñana. 
Jñana means knowledge, so this also referred to as the wisdom gesture, or deal. 
An alternative name given to this gesture is shaddha prana kryia. Shaddha means attention, truth, and loyalty, while prana kryia means dynamization of the vital energy. It points to one of its uses, done simultaneously with pranayama techniques. 
Besides pranayama, and probably better known for, it is one of the most privileged gestures to meditate. Although it's mostly known for meditation, this mudra is also used in other contexts. Always with a positive tone, it can be used in asanas in some yoga schools. It's also part of dances, representing positive signs, auspicious ceremonies, determination, decision, effort, and meditation.
Jñana mudra and its benefits
This seal closes an electromagnetic circuit of energy on our subtle body. With that, it prevents the energy to scatter during the practice. Therefore, it has a set of benefits:
Stimulates the breathing;

Takes blood to the brain;

Improves intellectual capacities;

Boosts memory;

Promotes the focus on the anjña mudra (the third eye);

Connects with our intuition.
Other benefits of this practice are:
Calming the mind and releasing stress;
Boost of creativity;
Expansion of mental space;
Clarity;
Mind organization.
Jñana mudra is a therapeutic mudra, with a strong capacity of improving calm and relieve stress. The body also quickly recognizes the seal from meditation, being for that, a useful tool in moments of stress.
---
You may also like:
---