Lunar eclipse 2019: how will it influence your zodiac sign?
---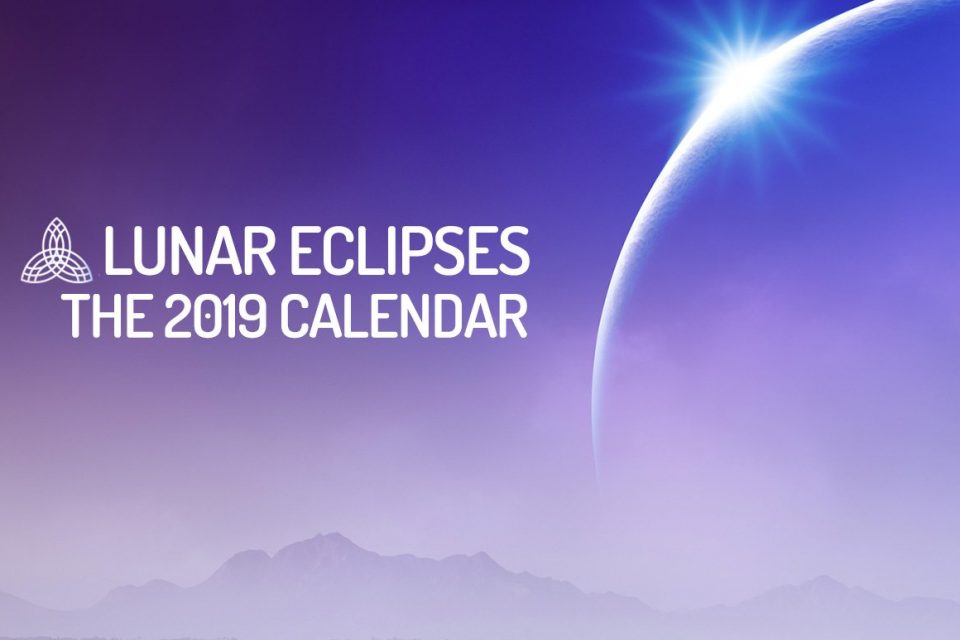 The sun today
Sunrise:

00:00

Sunset:

00:00

The moon today
Moonrise:

00:00

Moonset:

00:00

Moon phase:
As lunar eclipse 2019, reference is made to the two Full Moon eclipses that will take place in January and July of this year, under the influence of the signs Leo and Capricorn. In Astrology, lunar eclipses are associated with the concept of (final) conclusions, the inner emotional universe, the feminine energy and the awakening of consciousness.
A lunar eclipse occurs when the Earth interposes between the Sun and the Moon. Astrologically, the effects of this type of events (moon eclipses) remain in effect for about three months. It is important to note that specific forecasts, related to the influence of the 2019 lunar eclipse on each individual, can only be obtained through a personalized Natal Chart analysis.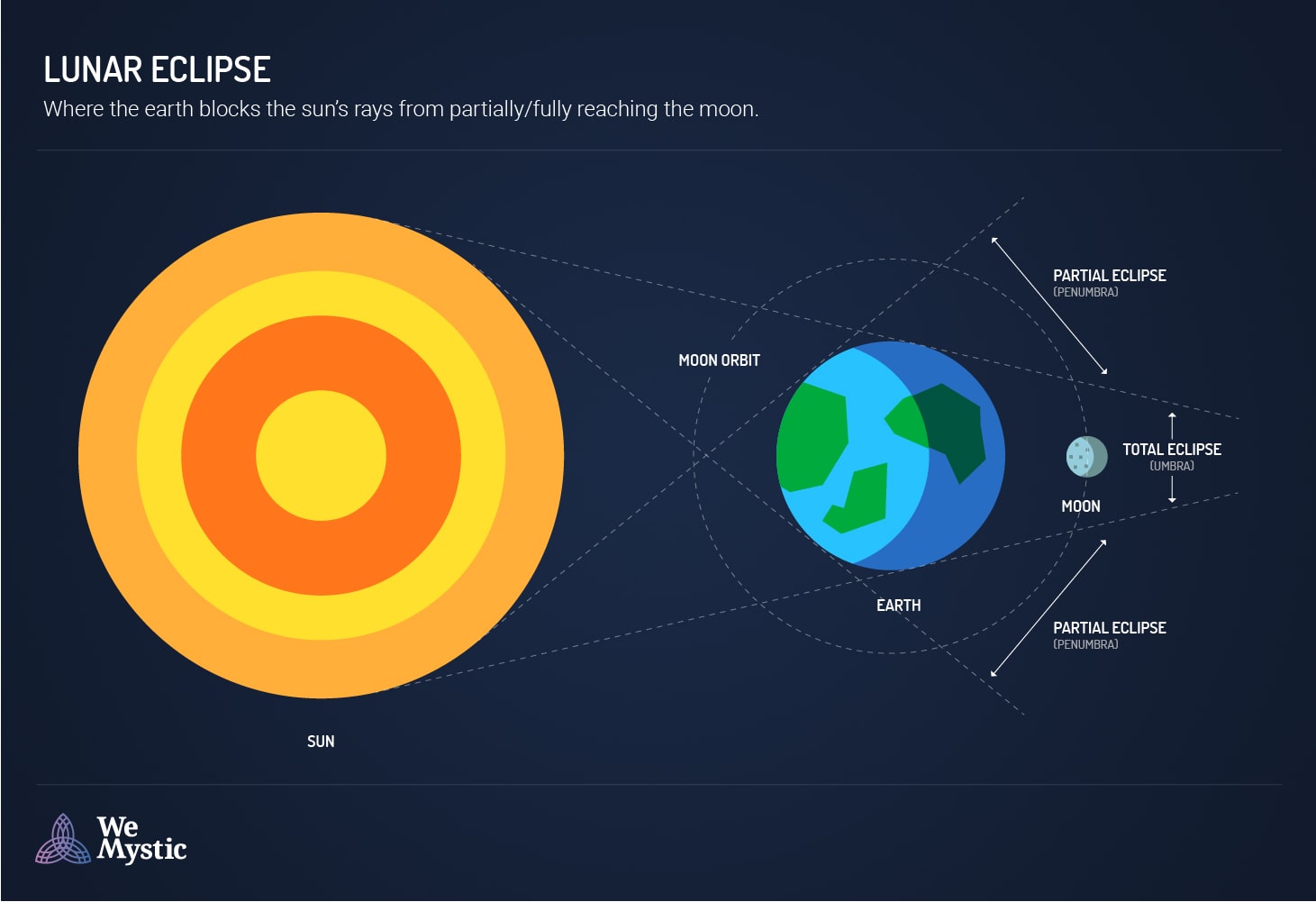 However, it is possible to know (broadly) the energy awakened by the eclipse, depending on its type (lunar or solar eclipse) and the sign where it occurs. These data also allow us to know the astrological incidence (general) that events have for the 12 zodiac signs, from the point of view of the solar sign and the ascendant.
First lunar eclipse 2019: 21st January
---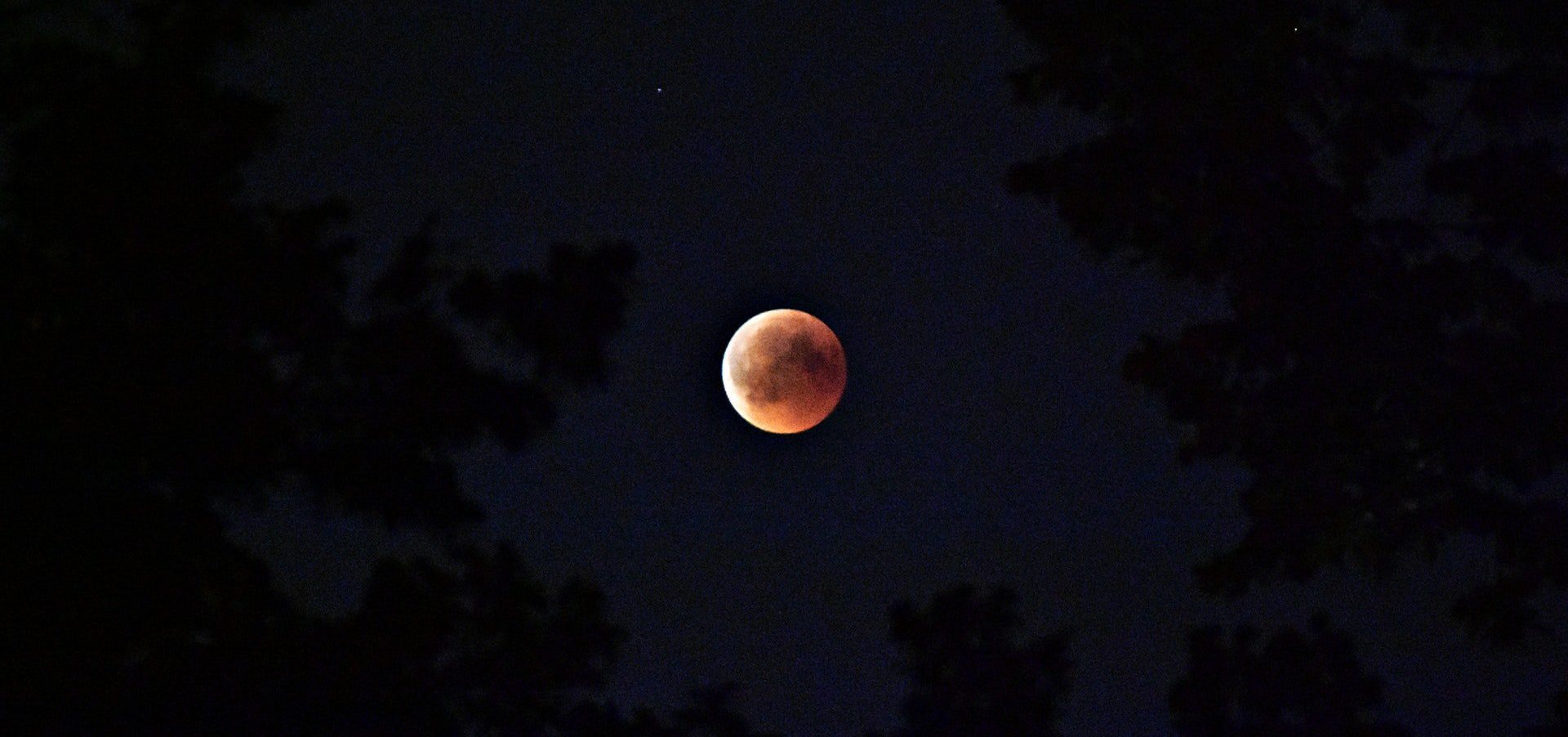 The first lunar eclipse 2019 will take place on January 21st, in the sign of the lion and will be the second astrological phenomenon of the year (previously there will be a solar event in Capricorn, on 05/01).
This total Eclipse of Full Moon in Leo is connected with the partial Eclipse of Sun in Leo, which occurred on August 11, 2018 and revolved around creative projects, personal growth and children. On this occasion, the subject must avoid the drama and let go of the old patterns of behavior, which block the way to what he is passionate about.
ARIES
Concerns associated with sentimental life. Need for rest (fun). Emotional intensity that hinders the rational process.
TAURUS
Reforms in the home (or moves) can generate setbacks. Search for emotional expansion. Identification with the maternal figure.
GEMINI
Indecision in matters involving personal projects. Episodes of stress and nervousness. It is indispensable to dedicate time to relaxation, so that you can flow with events.
CANCER
Jealousy and possession criteria in relationships. Be aware of the changes you must undertake to achieve financial solvency.
LEO
Sensitivity. Avoid hasty decisions, especially sentimental matters. If you want to take your relationship to another level, or start a separation, reflect before you act or you will regret it.
VIRGO
It is a good time to make significant changes that will take you away from the old version of you. Hidden enemies become known, do not give them the power to influence your mood, you still have a lot to do.
LIBRA
Connection with groups (friends, colleagues, collectives) that are in a situation of helplessness or vulnerability. In spite of the emotional burden that this task represents for you, due to your natural empathy, keep in mind that this type of contact will help you to find your purpose.
SCORPIO
It is time to make an important decision about how you manage your emotions. Clinging to the illusion of control and old habits blocks your evolutionary path.
SAGITTARIUS
Inspiration to change course; however, this course of action requires a high commitment on your part. Are you prepared for it?
CAPRICORN
Negativity. Resentment. Maintaining an attitude of control over your partner or family creates distance from your affections. Remember that trust is not based on fear.
AQUARIUS
If you learn to listen to your inner voice, you will avoid conflicts in your relationships with others, especially with your life partner. Agreements that come to an end.
PISCES
Faced with flaws in work strategy, time management and lifestyle habits, a change is indispensable. Beware of excessive self-criticism and the desire for perfection.
Second lunar eclipse 2019: 16th July
---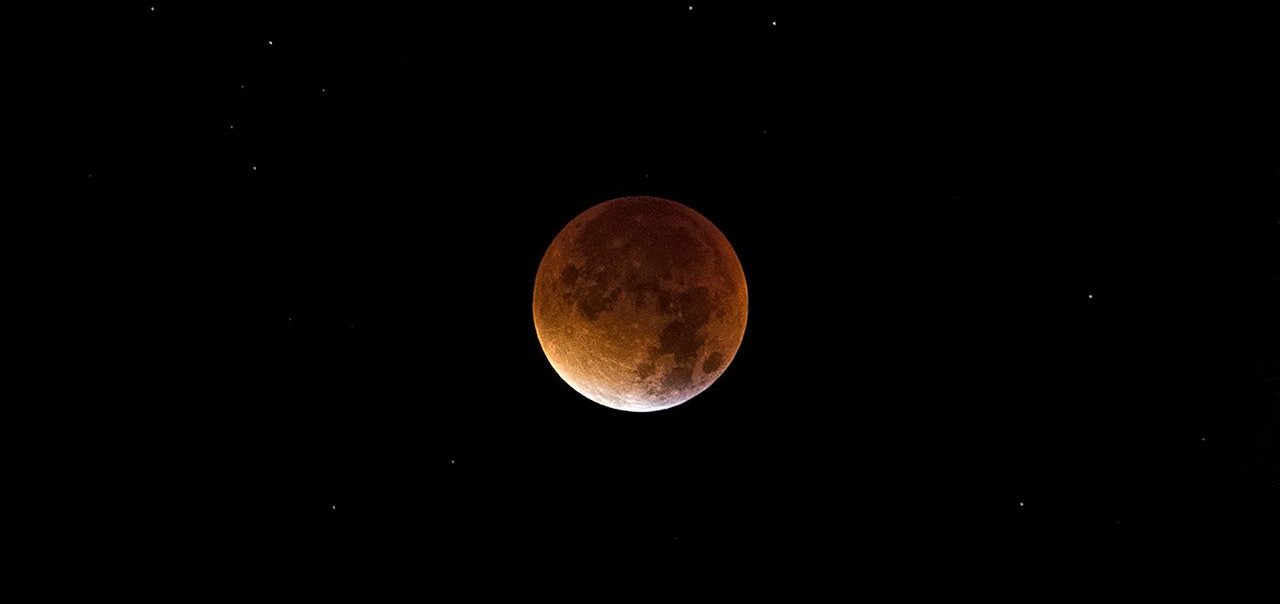 The second lunar eclipse 2019 will take place on 16 July, in the sign of the goat, and will be the fourth in a series of astrological events, which will happen in the year (previously there will be a solar eclipse in Capricorn, on 05/01; a full moon eclipse in Leo, on 21/01; and a sun eclipse in Cancer, on 02/07).
The partial Eclipse of Full Moon in Capricorn on 16 July refers to the harmful effects of the illusion of control and excessive self-sufficiency in our lives. Likewise, planet the importance of making conscious decisions and not on a whim.
ARIES
A professional project that takes shape, leaving an emotional void. Before taking on new challenges, it is essential that you reflect on what you really want to achieve. Attention to the relationship with the paternal figure or mentor.
TAURUS
Procedures or academic courses that end. Renewal of permits (visas, residence, licenses). Recognition for published work. Spiritual awakening, motivated to meet a guide or guru.
GEMINI
Cultivating trust within the family will avoid problems in the future, particularly if they have common goods or maintain a link of economic dependence. Abandon the illusion of control.
CANCER
A final decision involving the future of a relationship, or legal matter. The native will have the option to seek help (advice or counsel), or settle the situation by his own hand. Do not advance your plans to third parties.
LEO
The need to achieve a change in the work environment (this does not necessarily mean abandoning one's current job). Attention to medical evaluations that have been postponed for a long time.
VIRGO
To break the creative blockade and lack of inspiration, you must leave your usual space, connect with new people and lose the fear of having fun.
LIBRA
Concerns that involve the relationship with the paternal figure. The search for a new space (moving) that accompanies your objectives, and offers you greater harmony (tranquility). Farewell to old family grudges.
SCORPIO
Resolution of misunderstandings with neighbors. Attend to the negative beliefs that your inner voice repeats. You are able to modify this dialogue and use it to your advantage.
SAGITTARIUS
Identify the blockages that threaten your personal worth and financial success. Cultivate self-esteem, and everything will flourish around you.
CAPRICORN
If you cling to the past, you will not advance far enough to see your future. You are much more than your old achievements and you have what it takes to reach new goals, (avoid confusing "being" with "doing").
AQUARIUS
The situations of the past that are repeated are not a divine punishment; they have the purpose of showing you the difference between what you are and what you once were.
PISCES
In times of difficulty, that is when you can recognize true friends. Be thankful for their company, rather than focusing on those who keep you at a distance.
---
You may also like:
---