January 2020 lunar eclipse: what can you expect?
---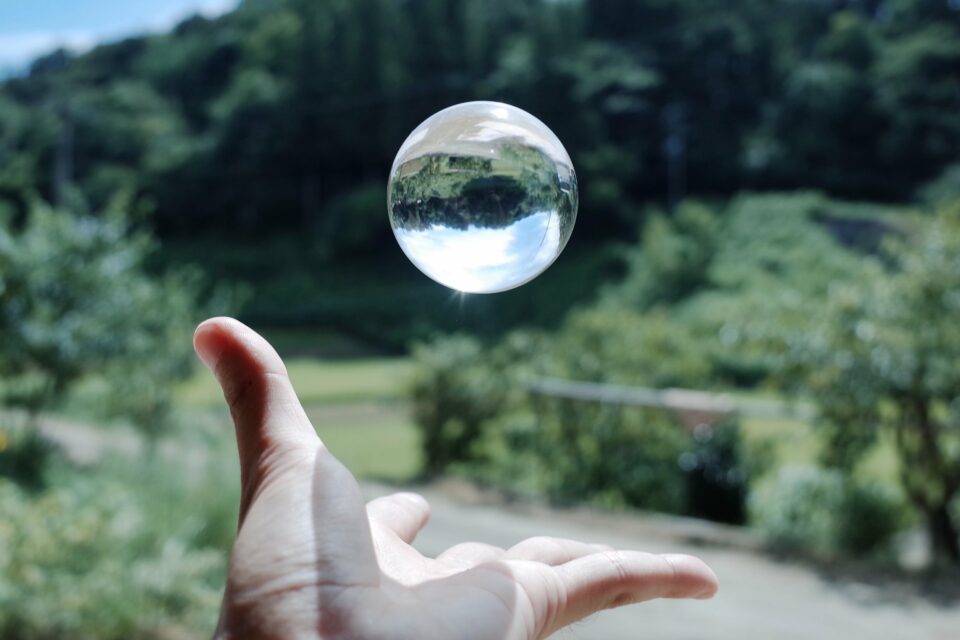 The January 2020 lunar eclipse is waiting for us on the 10th of January. It is still on the axis Cancer-Capricorn that has been affecting us since July 2018. The cycle ends in July 2020, and until there we'll keep focusing the major starts and transformations in our lives connected to our structures and our ambitions, our past and our future.
This energy works in either the communities in general and in our individual lives. To some people the processes are more intense than for others, depending on the natal chart and if each one of us is already in the path of working through self-development and evolving. In any case, learning about the energies that are influencing the happenings of your life will be a great help for calm and understanding.
Remember, everything comes and goes, and all the situations in your life have the potential of growing. 
January 2020 lunar eclipse: overall energy
---
When the moon is opposite to the sun at a lunar eclipse, it accentuates the opposites and polarities in life.
On the 10th of January, besides the moon in Cancer, the planets Saturn, Pluto, Jupiter, Mercury, and Ceres will be opposing the moon in Capricorn. 
The moon is in its favorite sign, Cancer, is all about our emotions, our mom, where do we come from, structures and roots. And all of the energy of all of these planets in Capricorn will be challenging those structures and emotions. The light of the Full Moon will be exposing what is wrong with those bases.  Yes, it will be strong!
It will be most significant for those who, in their natal charts, have planets (any planet!), between 15º and 25º degrees of Aries, Cancer, Libra, and Capricorn.
January 2020 lunar eclipse for each sign
Check the report January 2020 lunar eclipse for at least your sun sign and rising sign.
Aries
Are you ready? Pressure is the word for this eclipse, but remember, from pressure come the greatest results.
Aries, for you this eclipse is all about the balance and the struggle between your roots and your future. The energies of work life and home life are going into different directions, which will bring pressure.
Remember that by the eclipse time that energy will be stronger, but it's also an amazing moment for new beginnings. Therefore, make your to-do list, put the focus on your tasks and start working towards your dreams. 
This time is mostly about working life, so that is the aspect you should focus on. You can feel that at the same time, strong impediments are rising. Be strong, it's time to fight for what you want.
You might face some tension related to your family, any maternal or paternal figure can have an important role by this time, but it can go either on the light or challenging way. Be ready for some emotional days!
Remember, although this time is messing up with some of the most important energies in your life, it's all here for your growth!
Taurus
Dear Taurus, time to major awesome life changes! 
Have you been working on releasing past happenings and patterns that are still holding you back? This is definitely one of the most important things we can do to boost our own evolution. The energy will help you focus on your inner world and let go of your past that is not serving your purpose anymore. Great news, right?
The energy of the eclipse will be affecting most of all your inner communication, and your home energies. There can also be changes related to your family. Or a change of home, for example.
Don't be afraid of changes, fixed Taurus, all of this is being blessed by Jupiter, luck is on your side.
Gemini
Gemini, it's money time! Well, not only, but the focus of this Full Moon is mostly on your finances, or if you prefer on your abundance.
The overall conjunction focuses on major purchases that enrich your life, and since the eclipse lays in Cancer, it can be related to your home. Maybe you decide to buy your house, or you are finally getting your loan paid.
Another possibility is that you get new sources of income with your abilities and skills. In any case, the happenings of this time result in a more sustainable life.
Your chances are so good, that it would be amazing if you make yourself a ritual and you right down the aspects in your life that can be under these new perspectives. In case you feel nothing related to this makes sense now in your life, open your heart for the possibilities that you haven't pictured yet. Maybe the opportunity is just behind the door waiting for you to accept it.
Although the focus is on finances, sometimes this doesn't come as physical money. It can be happening in a more holistic level of your life. Maybe you get the tools for spiritual sustainability. Excited? You better be!
Cancer
The last two years of eclipses have been targeting you, Cancer, so you have probably been working and seeing a lot of transformation in the area of your roots versus your ambitions in life. 
In January, the eclipse will help you to unfold some of those paths you have been covering. Remember one thing, the rest of the year will have a lot of retrograde influences for you, so make the most out of this universe movement in your favor.
The strong influence of Capricorn is been helping you to have a structure that is usually hard for Cancer to feel. The moon will be lighting up your inner self, your external image, and your personal goals, with the strong materialization of Capricorn.
Want to launch a new project? Around this eclipse is the best time to do it. Want to make a permanent change in the way you look? Now is the time! 
This is a powerful time to make massive changes. If you are still feeling confused about those, open yourself to the information that is about to be shown to you.
Leo
Dear Leo, although maybe not every one of you may feel this (you might be instead of the support of someone else going through it), a huge amount of you are going to radical life-changing events. The January 2020 lunar eclipse has the potential of being a strong moment for you.
In Leo's case, this eclipse is very much connected to the 12th house (we're going to cover some of the 11th house aspects, that some Leo's might feel stronger). And the 12th house is all about intensity. But the good news, as always, is that it can be the greatest time of a jump forward on your self-development path.
It will affect your dreams and your subconscious mind. Make sure that you prepare yourself with meditation, psychological work, retreats, or other tools. Diet is also important to keep the balance at this moment.
You might be asked to face a fear, which is amazing because it means you have the chance to overcome it. Be proactive towards the changes, and it will be a moment you'll always remember!
During the eclipse day, and some before and after, make questions before going to dream. Your dreams might give you the answer. If you have been struggling against any kind of addition, here's your perfect moment to achieve success.
Some Leo's might feel a stronger influence on the social life, either the online and the offline. Endings and beginnings related to friendships, to groups of people, social media, online projects, online communities, etc. Remember change is many times a good thing!
Virgo
Virgo, we all wanted to be a Virgo by the 10th of January. The time is of happiness, the changes are smooth and full of joy! 
To make the most of it, you need to act, and this is the most favorable time of the year to do something. Don't force things for now, let the information come to you and then, just do something about it.
Some of the most favorable aspects of astrology are on your side now. The potential for happy transformation is huge. Isn't that great? The odds of you finding your true love are huge as well!
Creativity, inspiration is popping up. The harmonious energy is just beautiful at this moment. The things you have been working for will finally start working and you'll see the results of it.
We'll take the risk: you are starting 2020 full of luck.
Libra
Libra, there will be some conflict brought up by the eclipse, but you have known this conflict for a while. It's about your emotions and thoughts.
You are so mental, that many times you have difficulty managing these two. The moon is about to highlight that internal fight and bring some emotional challenges. Your spiritual principal will be tested.
We'll give you some examples, your emotional, relationship and financial security feelings will be on focus. You're about to learn that security is not about external facts. The external world, the money, the possessions, the people, come and go, and as long as your happiness depends on those things, you'll feel afraid of the loses, although they are inevitable. 
The lunar eclipse is the moment to seek that happiness and security inside yourself. To learn that love is about the spirit, and abundance is about the spirit. 
When we relax about it, when we stop chasing things for fear of not getting it, the universe can finally do its work and align everything you need in life!
Scorpio
Aren't you used to get some of the darkest news on the astrological forecasts? This time, along with Virgo, the stars are on your side, Scorpio.
The lunar eclipse will turn out on huge energy of manifestation. You have been on the path of bringing your creativity to the world for quite a while now, and it's finally time to reveal it. 
This eclipse is sweet and smooth on you, the energy it emanates on your direction is of blessing. It will activate all your potential. 
Even more, that energy is not about ephemeral aspects in life, it's about long-term decisions and gains. You'll be able to build things from the ground or be rewarded by all the work you have been putting yourself through in the last months.
Pay attention to the communication and the information coming in your direction. Some of your best opportunities might arise through a cell phone call, an email, or even through social media. Information is a key element for making the most out of this moon. 
Sagittarius
Let's start with the good news… January 2020 lunar eclipse brings the promise of money. Huge amounts of money, in fact. It might unlock a situation that will result in a great winning for yourself.
Of course, there are so many aspects in each personal natal chart, that we can't promise every single Sagittarius wealthiness, but you definitely shouldn't put limits on the secret options the universe has waiting for you.
On the down side, it can be related to ends. It can be related to an end on your financial life, for example, you might decide to sell your business at this time; or to death. Try to be in peace with everyone in your life!
The recommendation for the 10th of January is that you sit down and get your focus as a priority. If you do it, and you put your intentions to your cycle, the results can be much better.
Focus, compromise and hard work are the concepts that define the entire energy of 2020, but in your case (because you have been a bit all over the place and too relaxed), this is of extreme importance, even before the eclipse. Remember that the energy of these events is not only on the day, but it starts way before and it keeps acting after. Whenever you are reading this, just start your preparation for the eclipse.
We have started really well with the money forecast, right? Well, we finish on another kind of note: the moon you make you face whatever you have been avoiding!
Capricorn
It's all about your energy by this time of the year, and honestly, for quite a while. 
Although the Full Moon is connected to light and expansion, it also turns things difficult to many people that are going through tough situations, or that are trying to avoid what the full moon insists on showing. Therefore, Capricorn can feel depressed, or at least a bit too serious. Endings are also a big deal under this influence, and the best way to describe the situations around this time is bittersweet. On the bad moments, keep in mind that everything comes and goes.
The challenges and obstacles that you might be facing by this time (get ready to go through it with calm and patience) are on the other side marked by great sources of support. Capricorn is connected to the paternal figures, which in reality can come in any form (a father, a grandfather, a friend, a boss) and will give you the base to go through this time.
It can be a moment of great achievements, but most of all, if you have been working for it, of recognition. 
On another aspect, we know that you are quite skeptical and all of that… but healing is a big thing for you at this moment. Put your efforts on it!
Aquarius
A positive time for you, Aquarius, and heading off to your anniversary, this moon is a time to close your eyes and ask for wishes!
The positive energy for you specifically can bring you answers you have been waiting for. Although it's always a time when drastic things can also happen, the truth is that they are most likely to end up being positive.
In your case, the vibrations are focusing on some main topics. Health is a big deal during the full moon. You can take some time to take care of yourself, do some check-ups as well, and to put on your routine this more self-care energy. (You need it because you are always thinking of everyone else but you!)
Or, it can be more connected to your creative energy, your hobbies, and your relationships. Don't go too wild by this time, but enjoy the opportunities that can arise from that.
Pisces
You always have to wait until the end, and you are already suffering and almost crying for learning about everyone else's challenges. Breathe, the January 2020 lunar eclipse will be easy on you, Pisces. That's right!
There will be challenges because otherwise, it wouldn't be an eclipse, but the results tend to be sweet (just as you are!). There is a great chance that your dreams come true at this time.
The feeling is of harmony and magic, of awesomeness, therefore, the chance of good things in your life is huge.
Don't think that because of it, you can just forget about the eclipse. Get ready for it, project your wants and beliefs and focus your energy on achieving what you have been longing for. 
Well, now that we are all ready for it: fill your heart with good energies at the same time you strengthen yourself for the biggest challenges. By the end, we'll all be ok.
---
You may also like:
---