Lunar eclipse of June 2020 in Sagittarius: love and hate
---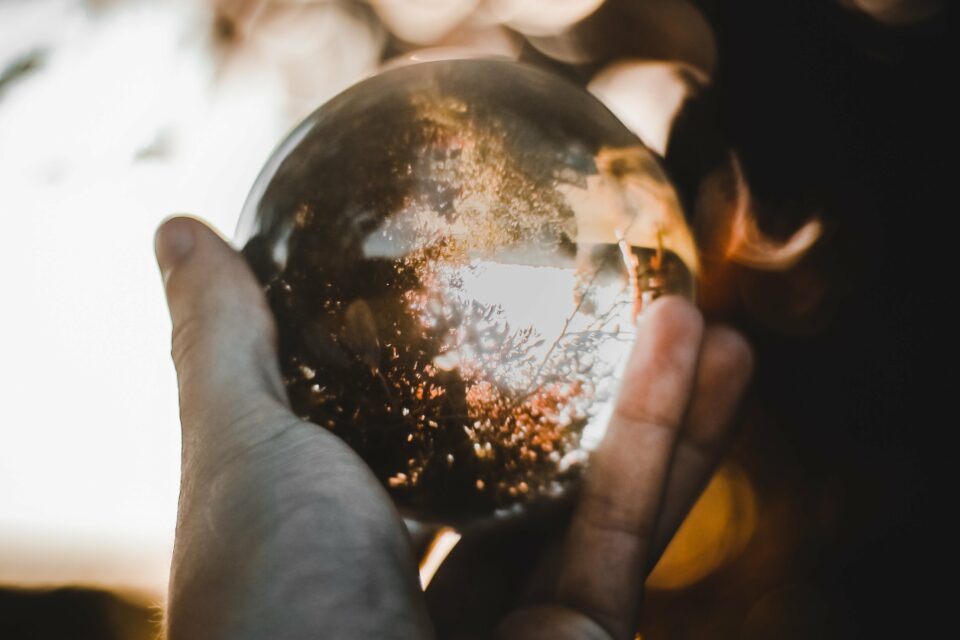 Washington TimeZone | USA (GMT -4)
Every year the universe presents us with the energy of between four to six eclipses. The second eclipse of this year is the Lunar Eclipse of June 2020, on the 5th, in the sign of Sagittarius. It marks the new cycle of eclipses in the axis Sagittarius-Gemini, that only ends on December 3rd, 2021. 
Eclipses can't be approached as a singular event, they are part of a cycle that goes for about two years and gives us the time to work and process evolution in different aspects of our lives. They have both a general effect on the world and a specific different one in each of us. Depending on the natal chart, we'll feel and live some of this eclipses and cycles in a more or less intensive way. 
Despite that, of course, there is a special zodiac conjuncture important to understand to deal with that specific moment. Let's start by understanding what is going on during the lunar eclipse of June 2020, followed by the influence on each zodiac sign.
Receive all our tips by email!
Love Astrology? Subscribe Now and Receive Exclusive Content!
Lunar eclipse of June 2020: lunar eclipse explained
---
There are two types of eclipses, solar and lunar. Consequently, they represent different energies and inputs in our lives. The lunar eclipses happen when the Sun is opposed to the Moon and is like a Full Moon, but with stronger energy.
Because of the opposition between the Moon and the Sun, it usually represents a moment of tension between our internal world, and the external life, or between our real needs and our ego desires. 
At the same time, this is a moment when our intuition and emotions reach their peaks. As a result, if we have a good relationship with our under face sides, it can be an amazing moment, but for those who experience it with more tension, it can go harder. 
Furthermore, it's one of the best moments to purify ourselves inside and outside. An amazing opportunity to reset our emotions, clean the emotional baggage, and process the previous six months.
Lunar eclipse of June 2020: Fire and Love
Let's summarize some important information:
Date: 5th of June;

15º Degrees of Sagittarius;

Moon squares Mars;

Moon opposite to Venus Retrograde;

Venus squares Mars.
These aspects will affect everyone independently of their natal chart placements. The vibes will be felt by all of us, although in different intensities and levels. 
The main aspects of the lunar eclipse of June 2020 will be:
A focus on anger and that can turn especially to love relationships;

A difficult time to demonstrate love towards the others, but also a huge need of feeling that care and affection;

Extra danger when taking risks and going in adventures;

The tendency to use food, drink, drugs and money as a gateway;

A probability of lowering standards just to be with someone and feel some appreciation;

Situations from your past can show up again;

You might feel a strong sexual impulse.
Tips to deal with the vibes of this lunar eclipse in Sagittarius:
Workout on your feelings and emotions and be careful how you express it to your loved ones, otherwise, you'll end up hurting people;

If you need attention and love, try to show it to the others as well, nonetheless, it's harder this time;

Don't take measured risks, things will most likely go wrong;

Chose healthily gateways, and avoid destructive behaviour;

Be extra careful if you have sexual encounters with new people;

Work on solving the situations from the past that come into your life;

Positively use your sexual impulse, or use that energy for sports, creativity, dance, hard work; 

Do cleansing rituals to boost the effects of the eclipse.
Don't get scared! The energy is intense, there is no doubt, but as always, if you know what's going on, you can enjoy it. 
This is a time that gives you the possibility to overcome your fears. It can also bring the endings you need in your life to start new cycles and give space for new opportunities and paths. And it's a favourable moment for new and special encounterings.
Lunar eclipse of June 2020 influence according to your rising sign
Although is not so common, because so many don't know their rising sign, this is the best way to know where an astrological event will affect you personally. By knowing your rising sun, you know which signs are affecting each house and therefore you can have a better understanding of how it will affect you.
If you have your natal chart, and you can check the degrees, it will be even better. This eclipse will happen on the 15º degree of Sagittarius. You can check where is it in your map, and with that, specifically know the area of your life that will be affected.
Rising Sign Aries
For those who have the rising sign in Aries, the area of the superior studies and travellings will be the one where you feel more effects. By analysing your life, you can understand which of these aspects is more in evidence in your life.
If you are travelling consider some things. Avoid doing risky activities by this time, not just in the day of the eclipse, but at least one week before and one week after. And, extremely important, be careful with sexual encounters. They can represent a danger for you.
Yes, you can indeed meet the love of your life, but if so, it won't be a problem to take it slow for a moment.
It can happen that you finally decide to do that big trip you have been dreaming about for a long time, or maybe you decide that you want to go back studying. Since our fears will be weaker, and our adventurous side stronger, book that ticket, enrol in that course, go for it!
Some tension can come from your studies if you are doing it right now in your life. Maybe some endings are about to arrive. Remember, life is about cycles. 
If you have any frustrations, or things to say to your superiors or teachers, be extremely careful. 
Rising Sign Taurus
Do you have your accounts in order, Taurus? This eclipse will be either about it or the deepest worlds of sexuality or spirituality (or both together!)
On the positive side, you might finish paying debts. On the negative side, you might face some tension because of other's money. 
If you are in the middle of a heritage process, this is not the best time to make the final decisions, because most likely there will be too much tension in the air. 
Since the sexual energy will be intense, be extra careful with these matters. If you tend to be the one who is sexually more aggressive, it might be a call for you to start healing that aspect of your life. More and more sexuality is approached as a part of spiritual life, and there are many reliable sources to work on curing these processes of our lives.
You can also be feeling that the spiritual ideologies that you have been following in the last years don't serve you anymore. Make sure you don't stick to something just because you're afraid of changing or being lost. Everything you learned and lived will always be with you, and maybe it's time for the next step! 
Rising Sign Gemini
Relationships are the focus, Gemini. Before starting to be afraid, remember, there's always a positive vibe in every moment.
Ok, you might face some tension on your love relationships. It's a fact! It's also a fact that, although you might be afraid of it, maybe it's time for an ending. Yes, it's scaring, but many times necessary. 
It doesn't mean that you'll end your relationship on the 5th of June, but maybe you'll realize the time is arriving, or it might even happen before. But there's more… sometimes an ending doesn't mean that the relationship is ending. For example, it's a great moment to spot and cure unhealthy habits in your relationship.
For those who are single, don't go back to old lovers. If they show up, is just an opportunity for solving whatever you have left to work out. But, if you meet someone new, maybe that's the one! 
Rising Sign Cancer
Be careful with your health, Cancer. It's a good moment to do medical exams and check-ups.
Besides that, pay close attention to your routines and your job. It will be clear on your mind what's good and bad for you, and you will most likely feel some tension about it. Use that capacity to make good decisions for your life and improve yourself.
Take special attention when you practice sports or any radical activity. Check everything more than twice and try to be as safe as possible. 
Rising Sign Leo
Before the message gets lost, what you have to do is to redirect your energy to creativity! We could stop there, but we'll explain to you why. 
You love to be loved, right Leo? You need to be admired, to flirt, you like a luxury life. 
Do you remember we said before there will be sexual tension and a tendency to spend too much money? The influence of the eclipse will have effects on the passions of your life. 
Passion is something amazing, it's one of the fires that make us have success, have energy, keeps us alive. But, passions can also be destructive if you don't have a conscious approach to it.
Remember, if you are having problems with your love relationship, they won't be solved with an affair. If you feel you need to change your life, it won't be by buying a new expensive car that things will change. 
There is also a chance you face conflicts with your kids. Check their rising sign and try to understand what are they going through and take it with intelligence, love and patience.
Using your energy in creativity is the best way to process all the shifts your life is going through right now. Dance, paint, sing, write, cook. You don't need to know how to do it, just do it. If you have never done it before, give it a try, search for classes in your city, or just do it by yourself at home. 
Rising Sign Virgo
The eclipse will affect your relationship with your roots and your ancestral, your parents, grandparents, or other people in your close family. Hidden feelings that you may have been trying to ignore can come to light, even though you keep trying to deny it. Your tendency to be serving the others is many times taken to an extreme and you need to learn how to take care of yourself, Virgo.
This is a good moment to step boundaries, including with your family. You need to understand that love doesn't mean to always follow other's wills, you need to listen to your desires and to take care of yourself.
If you have your own house, use it as your safe place. If you share it with the others, ask for communication with love and respect.
Rising Sign Libra
The lunar eclipse of June 2020 might affect Libra's inner communication, and because of the tension it creates, you are one of those who need to be extra careful with your words this time. 
Like everyone else, it's a great moment to observe your thoughts and your feelings and if you put some effort and love, the tension can bring great results. 
Even if you end up in conflicts with other people, they can be a good thing, but to be honest, it's always better if you can conduct those conflicts with words that don't hurt the others.
If you have brothers and cousins, especially if there is already an environment of conflict, they might be the ones you clash with.
Rising Sign Scorpio
The light and the tension will both be on how you attract value to yourself, Scorpio. Although this always seems a very important aspect, it's probably one of the best moments for you. Why? You'll have the chance to observe what are the things you are putting effort on and which ones are not worth it anymore. 
At the same time, Sagittarius is expansion. As others are meeting the love of their lives, or solving familiar problems, you are having great insights about your value and your financial life. 
Don't cry over the things that end up in this period. Focus on new ideas, on feelings, in your guts. They'll show you how to attract real value into your life.
Rising Sign Sagittarius
Well, well, well… how the others see you is the highlight of this moment of your life, Sagittarius. You usually don't care too much about it, but by this time you may feel it in a stronger way. It can even happen that you feel an earthquake about the way you show yourself to the world. 
It's important to understand that you can't overvalue everyone else's opinions, but it's also a good moment to put some energy in developing yourself. Be wise, use your intuition to choose the inputs you want to consider and the ones you don't. 
Rising Sign Capricorn
Ok, rising sign Capricorn friends… let's do this! The full moon brings to light up our feelings, and in by this time, it can show you (and the world) some feelings and emotions you have been trying to hide from everyone. Because of the eclipse, you'll probably feel a great tension with yourself, and there is a chance you lose control over the situation.
If you are already working on it, don't worry too much, but if you haven't been paying attention to your self-development processes, pay attention. Any event is a great chance for us to face our challenges, go deeper in who we are and improve. This energy will stick around for a moment, so our advice is to start that journey.
In one last note, death in some figurative or literal way might show up in your life. Make sure you are in peace with yourself and everyone else.
Rising Sign Aquarius
You might feel the tension in your social groups, Aquarius. It can happen that you or some of your friends are suddenly asking for attention that the others are not willing to provide, and some feelings might be hurt. This can be especially intense for men's groups. 
You can also face the end of a friendship relationship or a change in your life that puts you apart from your friends.
Try to honour any relationship, individual or in a group in your life. Try to understand if it still makes sense to be forcing it, maybe it's time to move on. Remember, people and situations stay in our lives for the amount of time we give and receive lessons, and not always is forever.
On the other side, you might meet someone that becomes an extremely good friend in the future. Not always that encounter is pacific at the beginning, but there's a good chance those people will stay in your life.  
Rising Sign Pisces
You might face tension with your father figure, especially if you have a father with a strong influence of the element of fire. The conflicts are natural in every family, but try to be conscious of the moments you choose to live that conflict. In case you can't delay it a few days, be extra careful to not hurt your loved ones. 
Pisces might feel an extra tension between your interior life and your work life, more than anyone else during this period. It's always a good moment to analyze your feelings and emotions towards your balance.
To some people, there's also the chance that they lose their jobs by this time, or maybe even decide to finally quit and change for something else. Be conscious about your choices, but always remember, endings are just one step behind new beginnings.
We hope this summary can help you prepare and go smooth through this period. Remember, we all can access our intuition, and it will be stronger than ever. Use it! And don't be afraid, otherwise, you'll be feeding the low vibes of the moment.
---
You may also like:
---