Check your monthly horoscope for June 2023!
---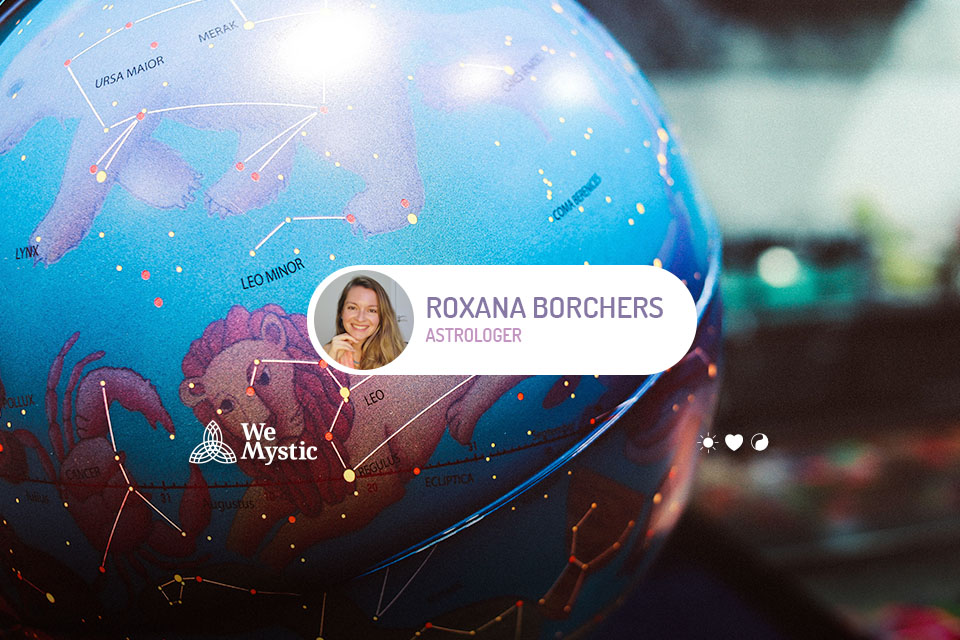 You didn't know it, but you needed this month in your life! The astrological movements we had recently with two eclipses and a Mercury retrograde messed a lot with our emotions, I know. But now I bring good news, because the month of June comes as a warmth to our hearts. After all, we want to walk through life with positive energy, right? Check your Monthly Horoscope for June 2023!
The cheerful vibration of the Gemini Sun until the 20th will already guarantee us a very sociable and easy phase, starting with the Full Moon in Sagittarius on the 4th, already indicating that this could be a month with lots of parties around! Jupiter has already entered Taurus and you certainly haven't felt your appetite increasing since then, am I right? It's hard to resist the temptations, I understand you well!
And if you thought that it was good enough, dear, you can sing Miley Cyrus' Flowers out loud, because Venus enters Leo on the 5th, and you can love yourself better, baby! After the last months, it was time to rescue that self-esteem, don't you think?
Receive all our tips by email!
Love Astrology? Subscribe Now and Receive Exclusive Content!
Monthly horoscope for June 2023
This Venus in Leo will make good aspects in the sky, so take advantage and recognize your values, be true to yourself and trust in your potential, let's access this strength that you have inside and I know it!
On the 10th, the Moon will be waning in Pisces to give that touch of cuteness within this astrological cauldron that we have so far, blossoming beautiful feelings in us! By the way, on the 12th the sky will have the Moon in Aquarius and the Sun and Mercury in Gemini, a super cheerful and sociable combination perfect for bringing people together. Venus and Mars in Leo will leave us full of attitude, awakening our vanity, and Jupiter in Taurus will nudge us to do something really nice, buy beautiful gifts, and enjoy good times with your crush or best friend! Did I hear food, drinks, and music?
In the second half of the month, the 17th, Saturn turns retrograde in Pisces, because after all, life has a lot of good things to enjoy, but responsibilities and work are also there. This retrogradation wants to help you to review these aspects of your life so that you can dedicate yourself to the things you truly enjoy. Soon after this, on the 18th, we begin a new lunation, this time in Gemini, which can even help us with networking and studies.
On the 21st, the Sun enters Cancer and of course we may start to become a little more sensitive, but hold the hand of Venus in Leo because this sensitivity here has to be the power of your intuition.
Finally, the last week of the month carries the energy of the waxing Moon in Libra, which together with the other stars, makes the mood more loving and romantic.
Did I succeed in motivating you for this month? I hope so! Enjoy this good astrological vibe and also see the tips I left for your zodiac sign.
Follow the calendar with the main astrological movements of June:
June 04th: Full Moon in Sagittarius
June 05th: Venus enters Leo
June 10th: Waning Moon in Pisces
June 11th: Mercury enters Gemini
June 11th: Pluto Retrograde enters Capricorn
June 17th: Saturn retrograde in Pisces
June 18th: New Moon in Gemini
June 21st: Sun enters Cancer
June 26th: Waxing Moon in Libra
June 27th: Mercury enters Cancer
June 30th: Neptune retrograde in Pisces
Monthly Horoscope for June 2023 Sign by Sign
Love
No one can stop you this month, because a passionate Aries knows how to seduce. This month, your confidence will be very high, but you won't have much patience, so be careful with arrogance. For those who are in a relationship, take care with
ego
 battles in the relationship, remember that you are both partners.
Money
Your need for financial independence will be stronger than ever, a great energy to have more leadership at work or start something entrepreneurial. Take advantage of this vibe, because this is a month of achievements.
Well-Being
With lots of fire energy in the sky, a self-respecting Aries already has a physical activity in her/his routine, so don't give it up! If by any chance you are not working out, then this is an excellent time to start moving your body.
Love
Taurus' sensuality will be in full bloom, making you enjoy dinner parties and meeting new people. If you are in a relationship, watch out for stubbornness and the need to be right.
Money
This month you have everything to receive good news in the
financial
area, this sector begins to expand for you. Do you know those plans that were hanging over your head last month? Have confidence and go ahead.
Well-Being
Shall we call our pals to have a nice wine at home? This month is asking for that nice get-together among friends! A stop at the mall to do some shopping is also welcome.
Love
If in the midst of so many commitments in this busy month you feel like getting into a
relationship
, the tip is: sometimes love is just around the corner! If you are in a relationship, I suggest you to go out more with friends. It will be pretty cool!
Money
There is something very special in your Gemini geniality that deserves to be put into practice, either at work or in relation to a project to make money. Have faith in your ideas!
Well-Being
Let's get that body moving with new activities! Remember that new class you can take at the gym? Or that sport you have never done, but your friend invited you to go with her? Well, try it out! New stimuli will do you a world of good.
Love
Single Cancerians need to be careful not to get carried away by other people's talk and end up with a box of Kleenex in their hands, okay? You tend to be more easily charmed this month, but take care of your heart. If you are in a relationship, dates at home sounds great, so how about cooking together?
Money
This is a month to take good care of what you already have without taking too many risks and, at work, avoid getting carried away by gossip or complaints - this can affect your perception of things. Trust your
intuition
!
Well-Being
Your home and your room are asking for a touch of care, don't you think? Changing something in the decoration, buying a new painting, putting in some colorful flowers, are details that will make all the difference in your well-being.
Love
My darlings, this month the power of Venus is with you! You will have super-strong desires, the desire to have someone by your side, not to mention that nice touch of
self-esteem
. The energy is so good for you that if you are single, you may feel very comfortable in your own company.
Money
This is a time when your need for recognition at work gets greater, so go after your feedback and put your will on the table. You have everything to shine! Just watch out for overspending, because you can get a little lost in shopping desires. Also, be careful with overconfidence in games that can bring you risks.
Well-being
This is a month to take care of your appearance, especially your hair! As a good Leo, they need to be well taken care of, so this month is worth an extra dedication. How about also rescuing those clothes that make you feel powerful? Don't forget them!
Love
This is an exciting month for you, great for going out, taking walks that you like and meeting people. For those who are in a relationship, exercise generosity and go out more together.
Money
Good financial prospects for you, mainly by stimulating your contacts and partnerships that can bring you more expansion of knowledge about what you seek. If you are thinking about buying a property, this could be a good month.
Well-being
You will feel very well stimulating your intellect with lighter things, like a romance book or going to an art exhibition. Find a friend to have a coffee and chat; add some lightness to your routine.
Love
Those Libra who are single will increase the notifications on their cell phones! The month promises to be busier, but this is not the month to just flirt, you have to bet your chips! If you are in a relationship, don't leave your desires aside and be careful with distractions, if you know what I mean.
Money
At work, it's time to stand up for yourself a little more. Trust in your opinions that can make all the difference in a meeting and give you some recognition. You will be excited about shopping this month, but the reality is that you will really be able to do it. So enjoy it, because you deserve it.
Well-being
This month's tip is to think about things that make you feel confident. It could be listening to a song, or wearing a favorite shoe, or going to the beauty salon, or wearing your most expensive perfume, the important thing is: remember to do anything that will raise your self-esteem.
Love
The fire of passion is everything a Scorpio desires to experience! Well, the flames of this fire will gain strength this month, just be careful not to get burned (but you might want to). If you are in a relationship, take advantage of this energy to spice things up between you and your partner.
Money
Ambition and courage are the words of the month for you, which brings a tone of fulfillment of dreams (finally!). You already save a lot, so you need to enjoy the pleasures of life as well. However, be careful with excesses, right?
Well-being
It's time to purify! And the best way to do it for Scorpio is sweating and feeling this renewal through the pores! Go to a sauna, take a hot
yoga
class, or even sweat it out with a run in the late afternoon. It will be a delight, you will see.
Love
The word of the month is "party" for you! If you are single, honestly, I think you will want to keep it up, because the spree will be good. If you are in an important relationship, propose some adventures between you so that you don't get bored.
Money
This month you could spend more than expected, not because you will have some unforeseen event but because you will want to do many things and will have more shopping desires. However, there is a touch of luck for you in finances.
Well-being
A trip with friends to enjoy the sun is something you have to do! And as a good Sagittarian, you can organize it yourself, call your buddies and cheer them up. This is a month to get out of your house and enjoy being with the people you care about!
Love
There is a stronger energy of commitment for you. For those who are already in a relationship, there could be a desire to strengthen these bonds with new steps and future plans. Now, for those who are single, maybe they won't be anymore.
Money
There is a lot of ambition in the air! Those career plans at work take shape, bet on the leadership energy that blooms in you because you have everything to stand out. If you have to make any financial decision, I suggest you to do it in the first half of the month.
Well-being
Time to start a new hobby and try a different experience. Take it easy at work and commit yourself to some new activity. You will see how it will make you feel good and more confident.
Love
This month the cold Aquarian heart will warm up! Not necessarily to be with someone, but certainly vice will feel confident, which already helps a lot to meet people. If you are in a relationship, remember that the other person's wishes are also important, okay?
Money
Be careful not to talk too much about your achievements, the secret of success is precisely the secret. A month with a nice touch of luck, but for this you will need a courageous attitude.
Well-being
There is a beautiful energy of connection with the essence and social circle, and this combination is very well used around children. If you have children, nieces, nephews, or godchildren, go on outings with them! Or even go out with your friends who have children, the important thing is to have fun with them.
Love
You may feel that everyone else has a love affair to call their own, but you. Don't fall for this bad feeling! Don't let yourself be intimidated by appearances, or you'll get in the way of the flow of people you have the potential to meet. If you are in a relationship, you may feel the need to shake up the routine, and a cute pet could come into play.
Money
A month to be cautious, also because you are now entering a revision phase. So let's take a look at the finances? It's time for you to structure your plans better: your word is planning!
Well-being
There is something very powerful this month for you, which is to know how to enjoy your own company. But not to lie on the couch in your pajamas watching TV shows, but to get ready and go out for a coffee while reading a book, looking beautiful and happy with yourself.
You may also like:
---