Eclipses of 2023 – How to prepare for these events
---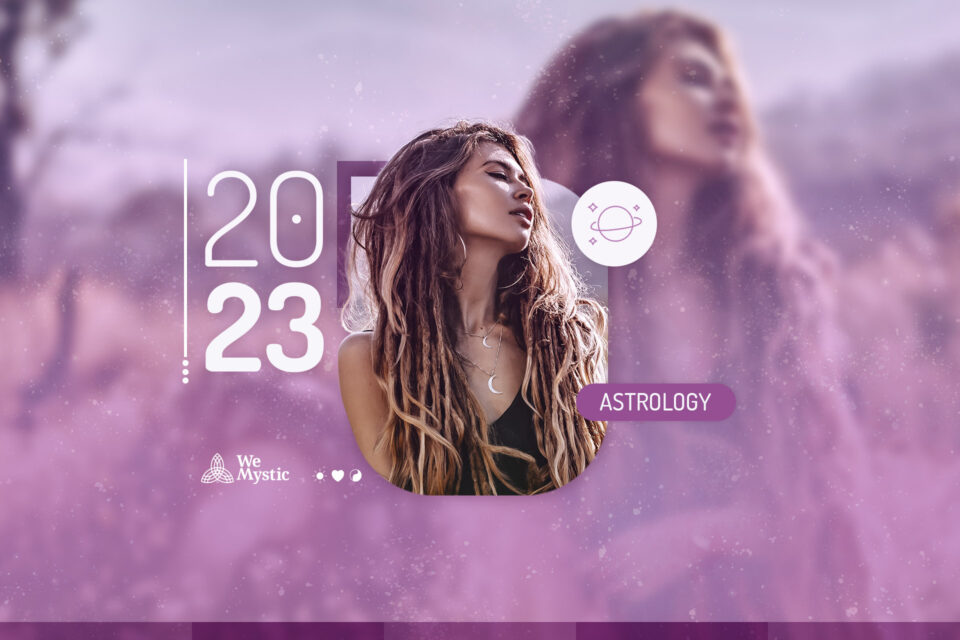 Washington TimeZone | USA (GMT -4)
It is undeniable that eclipses of 2023 are astronomical events that always impress and draw everyone's attention, after all, seeing with the naked eye the alignment of the Sun and the Moon deserves to be glimpsed, especially since we don't always have the visibility of this phenomenon. But this event did not used to be admired by people in the past, quite the contrary.
In ancient times the eclipse was synonymous with chaos, bringing everyone a real sense of tension. Well, astrologically we can say that the ancient people were not completely wrong, after all, eclipses in astrology are catalyzing events of great transformations, acting as drivers of necessary movements in our lives, and the truth is that every change precedes a certain chaos?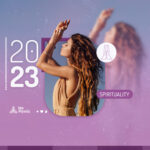 You may also like
Eclipses of 2023 – The dance between the Sun and the Moon
Before detailing the eclipses we will have throughout the year, let's understand about the types of eclipse. This is important because knowing whether an eclipse is solar or lunar already carries in itself relevant meanings and very different directions in each.
The solar eclipse happens during a new moon period, which already carries in itself the meaning of renewal, and it occurs when we have the total or partial blocking of sunlight. Therefore, a solar eclipse brings the exaltation of everything that the Moon represents in front of the Sun, that is, we have the energy of the unconscious, intuition, and emotions ahead of reason. It is a moment to bring out your feelings and broaden your internal connection, and for this it is necessary to get off the autopilot, silence the noises of the mind, and close your eyes. Meditation practices are highly recommended for solar eclipses as a way to access your inner voice and enter a state of harmony with yourself.
The lunar eclipse happens on average 15 days after the solar eclipse, when the Moon reaches its full phase, which already carries in itself the meaning of illumination, and it occurs when we lose visibility of the Moon, because it no longer receives sunlight. Therefore, it is an eclipse in continuity with the previous one, when we have a greater exaltation of the attributes of the Sun, that is, consciousness, ego, and impulse. After we have connected with feeling in the solar eclipse, the Moon makes room for the Sun to appear again and illuminate what needs to be understood by our consciousness in the lunar eclipse.
By following these movements in the order of priority that the stars propose in the solar and lunar eclipses, you begin to see your reality more clearly and access your inner truth without interference.
Eclipse Dates 2023
Remember that eclipses come to give us a "jolt" and activate the movements that are already necessary in our lives, and can often disturb our comfort zone. The energetic vibration is felt more strongly near the date when the phenomenon occurs, but the effects can reverberate for up to 6 months.
To understand even more individually how the eclipses 2023 can affect you, it is necessary to evaluate in which house of your birth chart this movement will happen, and there it is already possible to extract more insights about the purposes of each eclipse for you.
Remember that every eclipse acts on the axis, that is, it acts on the themes of the sign where the eclipse happens, and also on the themes of the complementary opposite sign.

98.1% (1312)
First dance of the eclipses 2023: Fire that burns and transmutes
The first double eclipse of the year takes place in the signs of Aries and Scorpio, both of which have a strong appeal to the 'I' in terms of positioning and initiative, as well as in terms of self-knowledge and internal transformations. We begin with the Aries fire that moves, and soon after enters the Scorpio depth, illuminating everything that needs to be "burned" for a renewal.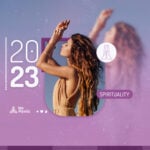 You may also like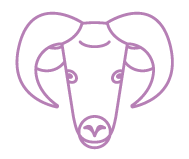 SOLAR ECLIPSE IN ARIES – Degree 29
April 20th – 0:15 AM
Eclipses are already very powerful events to assist changes, but this first one of the year is graced with the Arian energy, which we can say fulfills the function of a "turbo button" within the context. This is because Aries energy is naturally one of great attitude and courage, and therefore can help you face the processes that will inevitably happen, or even help you feel more confident to promote the necessary transformations yourself. If you have made good use of the tips and transits in the astrological calendar for March and April, you will make even better use of this eclipse.
It is an eclipse that will work the Aries-Libra axis, and brings the theme of new beginnings and appropriation of your wishes, excellent for starting a new project, a new cycle, or a new life phase. It also brings the agenda of relationships and possible evaluations about the expression of your individuality within the relationship.
Extra astrological tip: On this day the Sun will square Pluto, and possibly some discomfort will become more latent and may be situations that belong to the movements that the eclipse wants to propose, asking you for some attitude to be taken with great transforming potential. Connect with your feelings!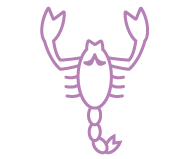 LUNAR ECLIPSE IN SCORPIO – Degree 14
May 5th – 1:36 PM
The lunar eclipse in Scorpio comes in continuation of the previous one with a very strong cleansing tone. Scorpio symbolizes healing, transformation, letting go, and ending cycles. So at this time many insights will become much clearer, and you may glimpse things that are not very easy to digest, but that carry the purpose of illuminating more clearly the paths to be taken. Scorpio nudges you in uncomfortable places, but if you create resistance or go into denial behavior it can make the process more painful. So allow yourself to dig deeper into your vulnerability to identify your shadows that are also a responsible part of creating the circumstances you find yourself in.
This is an eclipse that will work the Taurus-Scorpio axis and will bring up themes that will put you in touch with the end of cycles, the exercise of forgiveness and energetic release, your life values and relationship with material goods and money. This can be a period when you feel the need to expand your self-knowledge.
Extra astrological tip: During this period both Pluto and Mercury will be retrograde, so it can happen that many issues from the past will come up asking you to look and reflect about it again, but leave it until May 16 when Mercury stops being retrograde and you will be more confident in your decisions.
Second dance of the eclipses 2023: Venus conquering and concretizing
The last two eclipses of 2023 happen exactly in opposite signs complementary to the signs of the first eclipses of the year, Libra and Taurus – both ruled by Venus. In other words, inviting us to analyze the same axes as the previous eclipses, but with a new look after having already strengthened ourselves about what we want and what is inside us. It is as if it were an invitation to evaluate other sides of the story, to put ourselves in the other's shoes, to broaden our perception of things from other points of view.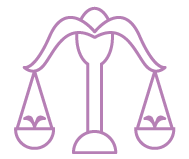 Eclipses of 2023 – SOLAR ECLIPSE IN LIBRA – Degree 21
October 14th – 1:55 PM
The solar eclipse of the second half of the year comes with the Librian energy that is pure love, but pure doubt as well. Well, eclipses don't usually wait too long for our decisions, they just make the necessary changes clear, precisely so that there is no doubt (laughing nervously). So put those Librian scales on review and let's make them more balanced. If you have taken good advantage of the hints and transits in the astrological calendar for September and October, you will enjoy this eclipse even better.
This is an eclipse that will again work the Aries-Libra axis, and it can stir up a lot with relationships, not only love partnerships, but also work partnerships and other great partnerships you have in life, such as people you share your home with. It is time to reflect on the quality of these relationships and the importance of building fair and harmonious partnerships, exploring more of diplomacy and kindness. Every relationship presupposes compromise, but that goes for both sides. It is an eclipse that also invites us to evaluate the visual and aesthetic balance of things, both for creating and being in pleasant environments, and about caring about ourselves.
Extra astrological tip: During this period we will have 5 retrograde planets in the sky and Venus in Virgo, so we may have a stronger critical sense and also a lot of confusion. That is why it is worth remembering that solar eclipses propose us to connect with our intuition, so in the midst of the "noise" seek inner connection.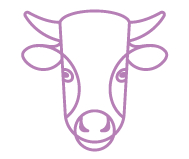 LUNAR ECLIPSE IN TAURUS – Degree 5
October 28th – 4:24 PM
The last lunar eclipse of the year comes with the energy of the Earth element through the sign of Taurus, which can help us to see things in a more practical and objective way, a nice aid for decision making, but of course it will certainly nudge us in the need to exercise detachment and evaluate how much of our persistence is part of your perseverance or part of your stubbornness. And since eclipses usually "shake the structures," we will once again be reminded that the only control we can exercise is that over ourselves.
The eclipse will again work the Taurus-Scorpio axis and will bring up themes about your well-being, self-care, and self-worth, inviting you to reflect that before anything around you needs to give you security, you also need to be sure of yourself. The themes about the way you earn and spend money, and about material goods are also on the agenda, so be attentive to the signs, you may glimpse new opportunities and new solutions to some situation that is happening, and of course, linked to some learning that is necessary to exercise on the subject, especially about your attribution of values and attachment.
Extra astrological tip: On this day Mars in Scorpio will be in opposition to Jupiter retrograde in Taurus, so it is important to remember that many times things do not happen as expected, but because they can actually be even better. Connect with an optimistic energy and be deeper in your decisions.
The complete 2023 forecast for your sign
You may also like:

98.1% (1312)
---