Mercury Retrograde in 2023: check the dates, forecasts, and get ready!
---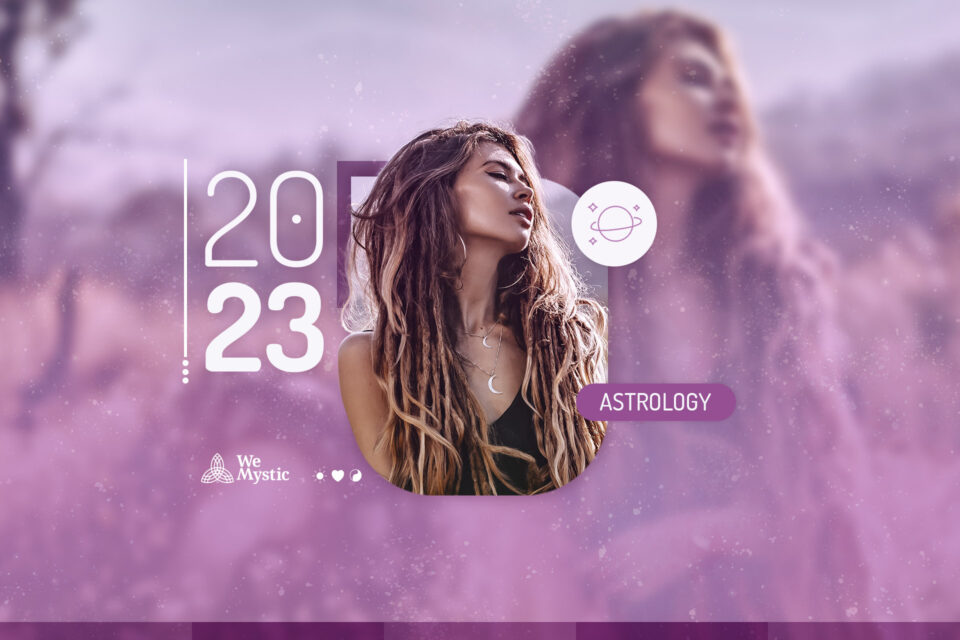 One of the most talked about (and feared) astrological movements always shows up every year and more than once, and every time we activate our antennae waiting for what is going to happen. In fact, the Mercury Retrograde in 2023 deserves the spotlight because it is a very important planet for us, taking care of issues that are very present in our daily lives, and precisely because of this, it impacts us so much.
Receive all our tips by email!
Love Astrology? Subscribe Now and Receive Exclusive Content!
Mercury Retrograde in 2023 – After all, why Mercury Retrograde?
The term retrograde means to go backwards/backwards, but the meaning of the retrogradation of a planet from the astronomical point of view is the apparent retrograde movement. Apparent? Yes, technically the planet does not go backwards in its motion, however, for us on Earth, when we observe it, we have this view, because all planets orbit around the Sun asynchronously. Does this invalidate its effects? Never!
Every astrological evaluation is based precisely on our point of reference, which is the Earth. And we consider every astrological impact based on our perspective (latitude and longitude) just as it is done to generate an Astrological Chart. So yes, you can appropriate this phenomenon that even has a name in Astronomy, and let's understand the effects of this in Astrology, because this is where the story starts to get interesting and we understand the reason for so much fame.

98.1% (1312)
Mercury Retrograde in 2023, a pop star
Let's face it, even if he is not loved by everyone, he has managed to secure fame, when he arrives it is always news and everyone wants to know more. Mercury Retrograde in 2023 basically came with the strategy of "speak well or speak badly, but speak of me" and he succeeded!
Joking aside, the truth is that it is very difficult not to talk about this event, because the planet Mercury takes care of very tangible and palpable themes of our daily life, from the individual point of view it is responsible for all communication themes, including speech and writing, as well as our thoughts and logical reasoning, from the social point of view we include the flow of data, commerce, information exchange, technology, and even the flow of people such as traffic and travel.
Considering that when a planet goes into retrogradation it is not following its normal course in front of our reference here on Earth, understand it as if all these attributes are also not functioning normally. Probably now things start to make more sense out there… A computer that crashes, conversations and agreements that are full of confusion, an application that crashes, difficulty in expressing oneself, an online purchase that comes up wrong, and so on. In the face of this, naturally there is a pre Mercury Retrograde in 2023 tension, but having the dates of when Mercury Retrograde will happen makes it much easier to prepare. So here are some tips:
Always confirm information more than once
Anticipate things to have more time in case of unforeseen events
Avoid (if possible) signing contracts and making big decisions
Consider major purchases or negotiations
Discussions or decisive conversations do not go well in this period
Do everything with patience and attention
It is worth saying that within this package of consequences also includes very good opportunities for us, and here lies the golden tip. Because this is a very beneficial period for us, because all this energy carries a much greater purpose: an invitation to review certain issues in our lives. The truth is that it helps us, in every journey we need to stop from time to time to review the route. Are we really always going the right way? MR comes precisely to help you look at that. So here's how to take advantage of it:
Exercise introspection
Review projects and plans that were stopped
Reflect on the things you feel need to be changed
Pay attention to the memories coming up, there may be something that needs to be looked at
Think more carefully about decisions that need to be made
Talk less and observe more
After each popstar show you will see how everything becomes more fluid, and then it is the right time to put into practice everything you have thought about, prepared, structured, and felt. You will feel, for sure, much more secure after each MR to take the next steps. And this already starts on January 18 when Mercury Retrograde ends, the Mercury that began in 2022 and spent the New Year with us. After that we will have 3 more Mercury Retrograde shows scheduled throughout the year. So let's follow the dates!
Dates of the Mercury Retrograde in 2023
Let's say that the sign where each Mercury Retrograde will occur is the stage of this show, that is, besides the hints already mentioned before, the signs carry "clues" to understand which issues in your life may be more in focus during this period. Besides this, you can also get more insights by looking at which house in your birth chart this sign is in – the issues in these houses will be asking for your review as well. So let's get ready because tickets for these shows are not optional, they are already part of your schedule for the year!
April 21 to May 14 – Taurus
During this period the themes related to finances, money, and material goods can become more evident, perhaps the plan of some purchase will be an issue again, or the way you have managed your resources, both about your expenses and investments. It also includes work issues, and some nagging may nudge you again, or old ideas about changing jobs may regain strength. It is worth paying attention to the feelings that arise, probing possibilities, connecting with old desires and taking advantage of the period to review the financial part, so that if you feel the need to make a move, you can do it after May 14th with more security and certainty.
We also have the themes of self-worth and self-care, so everything that refers to your wellbeing, vanity, and self-confidence can be themes for reflection and plans. If you feel this vibration, allow yourself in your internalization to understand what your needs are in this area, write down the insights and desires, research about the things you feel like doing, and let a plan of self-love structured for you.
Extra astrological tip:
During this period we will still have Jupiter in Aries, so it will demand much more self-control not to take impulsive actions or end up saying what you didn't mean. In April Mercury will make a sextile with Mars in Cancer on the 24th and this could also bring up some family matter. And in May we will have Mercury sextile with Saturn in Pisces on the 12th bringing important elucidations about your career purposes and on the following day a sextile with Venus in Cancer bringing strength to family and home issues.
August 23 to September 15 – Virgo
This will be a period when health and routine issues are more in focus, issues that are related since the way you conduct your daily life can be beneficial or not to your health, if you have a pet friend living with you, it is worth paying attention to their needs and health too. So this is a great time to get off the autopilot and evaluate whether there is an opportunity to adjust your routine, or perhaps have a routine (if you don't have one) that will help you to do activities that are important to you beyond work. By the way, work will also be a theme again in this MR, bringing to the surface more work relationships, your workload, activities, and how much you have been enjoying your abilities.
Extra astrological tip:
In this same period will be happening the retrogradation of Venus in Leo, so many of the agendas of this MR may be affecting your self-confidence, and reviewing these points can assist in amplifying your personal power. Connect with your essence. In September we will have Mercury on the 4th making a trine with Jupiter in Taurus being beneficial for this period of MR giving optimism of expansion to your plans, and perhaps helping with issues that had already arisen in the previous MR.
December 13 to January 1st (2024) – in Capricorn and Sagittarius
During this period, Mercury Retrograde will pass through two signs, starting its retrograde in Capricorn, staying until December 22 and then ending in the sign of Sagittarius. It is worth mentioning the fact that it is again a MR in another earth sign, it is a year that literally invites us to reflect about the triad: money, work and career. In this MR while in Capricorn can bring reflections and reviews about your future career plans and ambitions, considering the previous retrogrades that the planet Mercury has already made, it sounds almost like a third (and last) call to evaluate if you are on the right path. And you may be!
MR is also an opportunity to look again at plans and validate the path, you will feel. Family may also be an agenda, plans and desires to be made as a family may undergo some revision, and sometimes the relationship with the father also comes into focus.
Speaking of the period in Sagittarius that begins on September 23, it becomes a very beneficial continuity, rescuing the Sagittarian energies of expansion and optimism to help you glimpse new possibilities, in this period the themes of travel and study can be present in your reflections and even the use of other languages. This second half of MR also aims to reconnect you with your values and life philosophies.
Extra astrological tip:
During this same period Jupiter in Taurus will be in retrograde motion as well, this amplifies this sense of internal review and reinforces the period as a great opportunity for learning. In December the 27th Mercury will square Neptune in Pisces, very probably nudging you to access more your intuition and trust your feeling within these reviews, there is a call within you.
You may also like:

98.1% (1312)
---