Pisces season: time to activate your intuition
---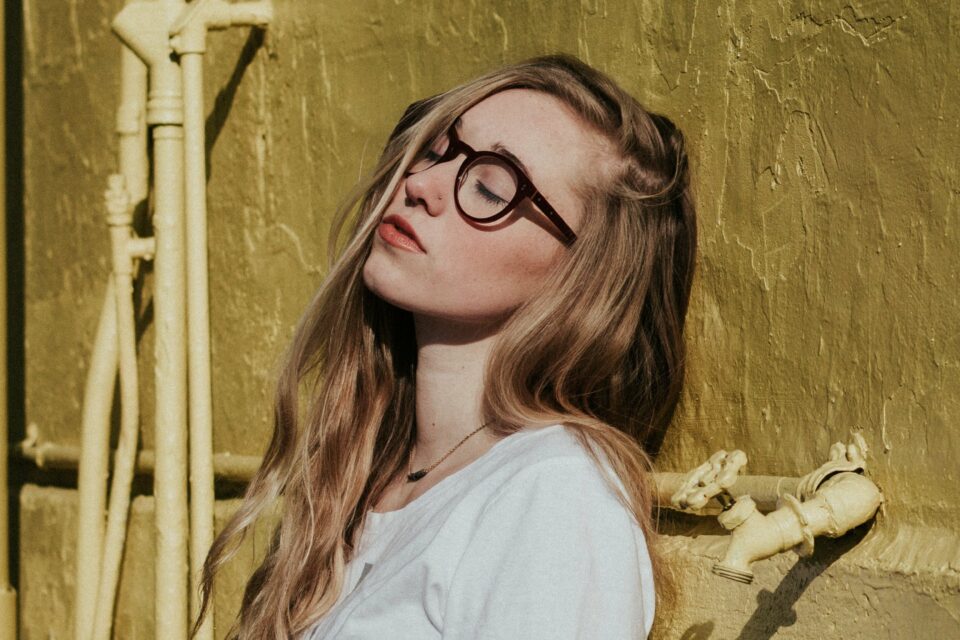 Pisces season is always an amazing time and this year it promises to not be different! Pisces season doesn't promise ease and light energy, a lot of fun or amazing encounters, it makes you look inside yourself, to be in silence, dreamy and sometimes disappointed. Despite that, there is something magical about its energy, that you can learn how to use in your favor.
With Saturn ending a cycle, Mercury retrograde for the biggest part of Pisces season and Neptune and Jupiter also coming into the game with its energies, it makes a difference to understand where your sensations, feelings, and desires come from and what they mean.
In the next lines, we give you extra help to interpret what is going on with the world and with yourself.
2024 predictions are out
Discover the stars predictions for new year!
The energies of Pisces season
---
Intuition and creativity
The connection with yourself can be stronger than ever, which has the amazing power of boosting your intuition. If you connect with it, it will help you continue drawing your purpose in this life. It will also potentiate your creativity, and that plays an important role right now.
With the strong energy of change, that something is about to be left behind, because of Saturn, but with retrograde Mercury blocking communication, using that energy to create will help you. Any form of creativity as valid, the idea is that you can use it as a tool to look inside and to express yourself in a moment that presents more challenges to communicate. 
Pisces season will be more beneficial if you make use of meditation, introspection, calm and silence. 
Pisces season influences by zodiac sign
Despite the overall energy, there is a more specific influence considering all of your birth charts. Although it can go way deeper, we give you further hints according to your sun sign.
Aries
A cycle is about to end, and a new one is about to begin. It's always a challenging moment and you might be feeling it more intensely. This is a time to calm down your fire vibes and action mode, to contemplate your life and let healing energies make their magic on you. It's an amazing opportunity for you to work on forgiving things from your past.
Remember to take care of yourself, Aries, to have your self-love moments.  
Taurus
The introspective energy of Pisces will most of all make you review your friendships and communities. It's also likely that some people from the past come back, and it's a great opportunity to work on forgiveness as well.
Most of all, make sure, Taurus, you let your intuition play an important role in the ones you should come closer right now, and those in your life that is time to let go. 
Gemini
Let creativity and intuition give you some directions in what concerns your career and your public role in the world, Gemini. You don't need to make any changes for now, but to try to create some distance from what is happening and contemplate, and then let your feelings arise and tell you where to go. Remember, for many of us, a cycle is about to end, and feeding high vibes is the best way to deal with it.
Cancer
Your philosophy of life, the way you learn it and deal with it, will be quite connected to your intuition, Cancer. Not always learning is something that comes from the exterior, and by this time, your process of learning is more way more connected to your capacity of stopping and connecting to yourself. Dancing, and let the waters of Pisces work on your life flow will be important.
In case you are traveling during the Pisces season, you might face emotional moments and situations. Try to learn from it and don't let your also high sensitivity turn into negativity. 
Leo
Pisces season won't be gentle on you, Leo (sorry for jumping right into the core of it!). You will be working on wounds and blockages that are under the surface and that most likely, you prefer to ignore most of the time. It's important that you accept it as a time of cure and that you face when it hurts without becoming negative. Soon things will get lighter, and you'll have the good consequences of letting the universe help with your processes.
Virgo
A focus on your deeper relationships will make it a strong period. Since you like to have everything under control, Virgo, feelings included, be careful to not speak before time. You might feel overwhelmed with all the energies that are hitting you around this time, and you need to take a few breaths before making any decisions.
Give it space and time, think of yourself without being selfish, and let the universe give some answers. Let go of your control-freak tendencies and trust the universe.
The full moon in Virgo will give you important information about yourself. Make sure you have the time to be with you for a moment that day.
Libra
Libra, you are always creative, so it can feel more comfortable during this time. Since the energies will most likely hit your daily routines, you can use it in your favor and make more time to create and arts. You must be extremely careful with taking any sort of drugs, and you must instead work on healthier ways of connecting with your link to the universe. 
Keep yourself safe, and you might find out more about how you can serve the world.
Scorpio
Scorpio, drink water! A lot of water. Does it sound a bit of weird advice? Well, being a water sign, but with more resistance to change, letting the water wash you from the inside will help you boosting clarity and answers. You'll feel romantic, and passionate, and you can enjoy this time a lot. Make sure the first person you fall for is yourself, and from a point of loving yourself, share it with someone else. As our friend Libra, be careful with taking drugs and alcohol around this period and make wise decisions.
Sagittarius
Ready to be more sentimental than usual, Sagittarius? You might even be missing home! Yes, we know it's not normal, but everyone has to experience all kinds of feelings in order to understand others better, right? Don't deny the messages of the universe, let it show you feelings and emotions.
Capricorn
This is a great chance and will force you, Capricorn, to review the way you communicate with yourself and with the world. You'll feel big changes. The way these changes go it's up to you. Make sure you cultivate love and comprehension for yourself and let go of your rigid mode. You can still be strong and ambitious, and be more in contact with your heart, remember that.
Aquarius
Dear Aquarius, most likely you'll doubt yourself and your own value! Going through that is hard, especially for those, and we know you are a lot, going through deep changes. 
Be careful to not let yourself drown in the negative vibes of Pisces, and end up thinking you have no value. Let its higher vibrations show up with new ideas, new skills and feed a positive way of perceiving yourself.
Pisces
You know what, Pisces? Enjoy this season and let yourself be washed of love from all of those who surround you. You'll probably, the lucky one, feel quite clear about what you want, who you are and where you wanna go, and as well, you might go through some changes, some endings, and new beginnings. 
Pisces season is about magic and intuition, an opportunity like no other to connect with yourself and with the universe. If you open your heart, sooner than later, answers will arrive.
---
You may also like:10
---