Mercury Retrograde 2021: what to expect
---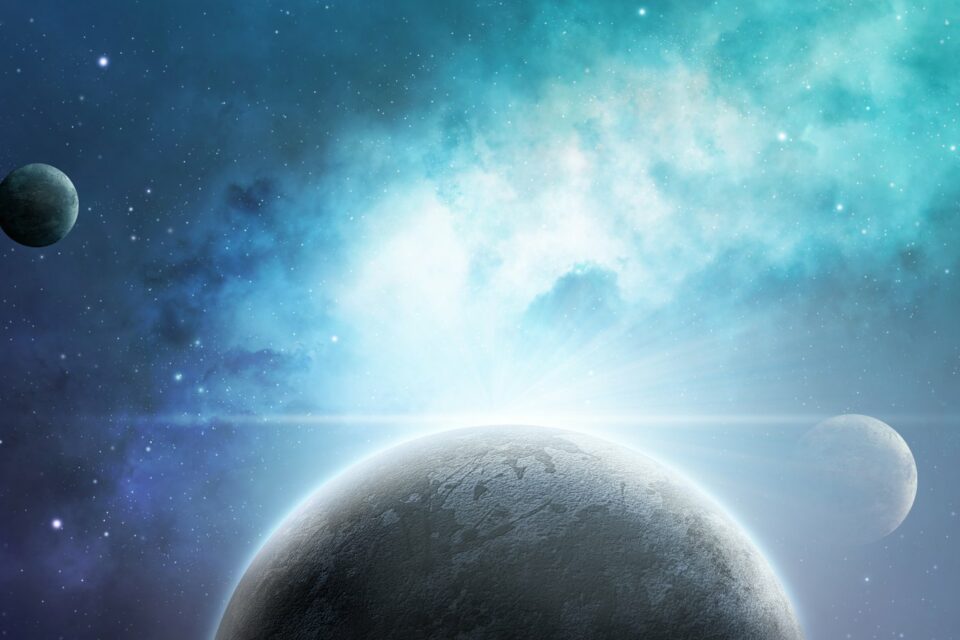 Save the dates for the seasons of Mercury retrograde 2021, one of the most popular astrological events of the year.
Astrologically, Mercury is the planet that governs communications, mental processes and thinking, adaptability, creativity, the way of understanding the world, the handling of information and of course, short trips. Every 4 months, Mercury performs an apparent retrogradation process for 3 weeks. We say it is apparent because, from our perspective, this planet stops and begins to retreat; however, it is an optical illusion.
In spite of considering this situation as illusory, generated by the difference between the rotation speed of Mercury and that of the Earth, we do not fail to perceive the effects (astrological and physical) of retrogradation. Most people fear the influence of Mercury Retrograde because we have been taught that it is a negative transit, but if we assume retrogradation as something natural (after all it happens every 4 months), we can take advantage of that moment to strengthen our internal learning process.
Mercury goes retrograde three to four times a year for a period of approximately three weeks. However none planets actually move backwards, what happens is just a "illusion", a point of view from Earth because of the different speed times from Earth orbiting around Sun with the other planets.
When a planet is in retrograde astrologically is in a state of introspection. As the planet of communication, Mercury rules our "lower" mind such as speaking, buying, negotiating, traveling, documents. During a retrograde period it is not a good idea do push forward new ideas or projects. It is always better to analyze, study, prepare every detail of your idea to move ahead when Mercury is direct again.
What to expect from Mercury retrograde in 2021?
---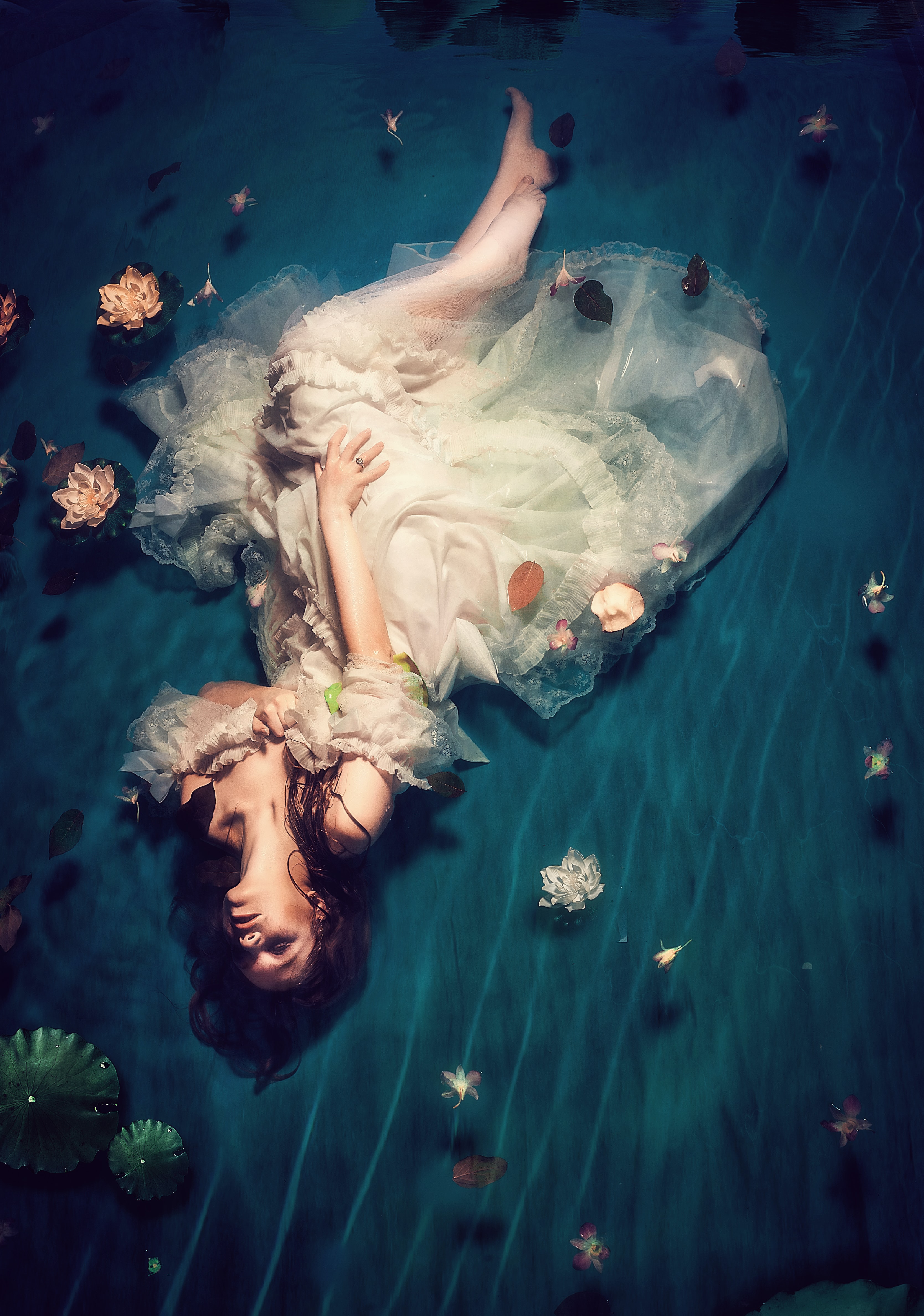 In 2021, Mercury will be retrograde three times, under the influence of the air signs: Gemini, Libra and Aquarius.
These transits invite us to question ourselves about the dynamics of personal and social relationships; interaction with groups; the organization of the mental plane; the exchange of ideas; future projects; and how we manage communication and its tools.
Mercury retrograde in Aquarius: from January 30th to February 20th
The first of the three annual retrogradations that Mercury will star, during 2021, will begin on 01/30 in the 26th degree of Aquarius, and will end on 02/20, in the 11th degree of the same sign.
Mercury retrograde in Aquarius points to intellectual growth and self-reflection. This is a good time to review long-term plans, embrace change processes, and reconnect with old friends.
However, care must be taken with emotional distance; disagreements with friends, colleagues, or groups; the inconveniences in electronic equipment and internet pages; and self-fulfilling prophecies.
Mercury retrograde in Gemini: May 29th to June 22nd
From May 29 to June 22, Mercury will complete its second annual retrogradation, moving from the 24th degree of Gemini, to the 16th degree of the sign of the twins.
The apparent retreat of Mercury in Gemini imposes the revision of communicational or commercial projects; the organization of ideas; study opportunities; and the analysis of internal dialogue.
During this planetary movement, it is necessary to verify the information before issuing or publishing it; do not sign contracts, without reading them; create a backup of digital material; avoid getting involved in rumors; and be attentive to the maintenance of your own vehicle, or eventualities on short trips and public transport.
Mercury retrograde in Libra: September 27th to October 18th
In 2020, Mercury completed the last phase of its third apparent annual regression in Libra, from 10/27 to 11/03, during which time it moved from degree 29 to degree 25 of Libra.
And it will be precisely in the 25th degree (25 °) of Libra, where the messenger of the gods will begin his third and last annual retrogradation of 2021, on 09/27. The process will end on 10/18, in the 10th degree of Libra.
The fact that this Mercury retrograde begins in the same mathematical degree of Libra, in which the apparent retreat of the planet of communication ended in 2020, suggests that issues and situations associated with the previous season will be on the table again.
Mercury Retrograde in Libra in 2021 talks about examining the terms of professional contracts and legal agreements; the reunion with old passions; and checking progress in personal relationships (including interaction with yourself).
Likewise, this transit can exacerbate disagreements with a partner; encourage final reconciliations or ruptures; and delay judicial decisions. On the other hand, it is possible to take advantage of the season to redress injustices; practice patience, forgiveness, and empathy; and renegotiate your position under the circumstances.
Note: due to different time zones, in some regions, Mercury retrograde in Libra starts on September 26th.
Mercury retrograde 2020: cycles and expectations
---
In 2020 Mercury is moving retrograde three times under influence of water and air signs which means that the intuition and the ideas will lead these periods. Want to know what to expect from Mercury retrograde in 2020? Check it out below.
From February 18 to March 9 in the sign of Pisces
Mercury in Pisces its about art, mysticism and psychology. Your intuition is more sensible, ideas and solutions emerge easily. Because of this there is a tendency to sometimes doubt credibility and do not believe in the power of your creative mind.
During the retrograde movement it is important to remain with your mind conscious and present to achieve your objectives without mental exhaustion. Likewise, you should avoid pessimism and self sabotage.
From June 17 to July 12 in the sign of Cancer
Mercury in Cancer is not really a challenge. Because Mercury is the planet of communication, in Cancer it can adapt easily when circumstances change, gives you a better imagination and get along well with people who have different opinions. Although Mercury is retrograde so these aspects may be more difficult to deal with so you should be even more present and believing in your leadership and communication skills. Your faith in you is what will guide you better.
From October 13 to November 3 in the sign of Scorpio
You may not like the ups and downs of life during Mercury in Scorpio, but if you use your intelligent mind you can take each curve as a resource to help you growing your ideas and projects. However, try to avoid arguments with people from your family and friends and reflect what kind of relationships you want to build with people you love.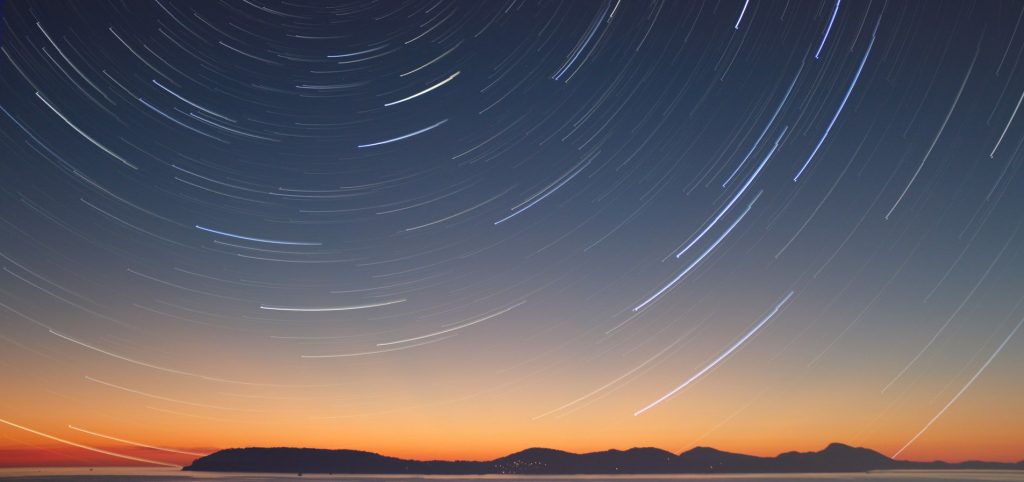 Mercury Retrograde and transit through the houses
Each house of your Natal Chart represents an area of our lives. The houses are numbered from 1 to 12 in which you can have a planet and a zodiac sign on it (or nothing) and this represents how was the sky at the day you're born.
If you want to know more about the areas of life affected by mercury stations, you can look in your Birth Chart and note the degree in which mercury turns retrograde.
Mercury retrograde in house 1
The house 1 is your identity, your external personality how people see you. When Mercury is retrograde it's a period to look into yourself and reevaluate about your surroundings and how you project yourself.
Mercury retrograde in house 2
House 2 is about money, possession and securities. During this period the right thing to do is to rebuild the way you manage your resources, to reallocate them to provide yourself something more stable and a better direction to the future. Less is more.
Mercury retrograde in house 3
House 3 is education, daily transports, communication and brothers. It's time to try to work on to remove obstacles and get to the flow of what you've planned to do.
Mercury retrograde in house 4
House 4 is all about home, mother, roots and ancestors. You may feel a little confused about your purpose in this life, so take your time to stop and rethink what makes you thrill. Some inner conflicts may appear but you can deal with them smoothly and kind.
Mercury retrograde in house 5
House 5 represents creativity, children, arts, fun. This moment is really special for those who believe in their inner kids and are able to let them imagine, create and lead the way for a little bit. Don't expect a straight path but try to make the connections without letting it go. Enjoy this ride.
Mercury retrograde in house 6
House 6 is about health and work. Changes and shifting focus might happen in here. However you will make the better choice and do not regret choosing the other path, keep in your mind that you'll always have the experiences from before.
Mercury retrograde in house 7
House 7 cares for  relationships, marriage, partnership. Equality and good communication are the skills to maintain a good relationship. Take a second chance to look at the others and your actions.
Mercury retrograde in house 8
House 8 represents heritage, death, transformations and sexuality. If you can you should really look into your debts and resources to reallocate and let everything impeccable. It's a good moment to make new friends but keep the old ones.
Mercury retrograde in house 9
House 9 is the house of travelling, religion, university. Take a pause and make sure all the little details of your plans and life are connected to your bigger intentions. Give the small things they due so you may feel a lot more confident to rise whenever you are.
Mercury retrograde in house 10
House 10 is all about career, status, father, future. This period your image may need more attention. How you present yourself is really how you intended to? People might get a little confused about what you do and who you are. Refocus, put all your small pieces together and make sure you're on the right way.
Mercury retrograde in house 11
House 11 represents friends, intellectuality, social persona. A healthy self-introspection can be helpful in this moment because you may be leaning on too much on your friends. This can make you feel confused about your own goals so take a time for yourself, realign with your inner being and then you'll feel ready to be with friends without spending too much energy.
Mercury retrograde in house 12
Seclusion, mission, dreams, challenges, unconscious, this is what House 12 represents At the same time you can't wait for things to happen, you will have to wait for things to happen. Sometimes you do all your best to achieve your objectives, but the universe rules the time so take a deep breath and remain present because things can happen at any time.
After all this huge information, we hope you're able to pass through this moment more connected to your purpose and easy going. Remember that meditation can be a plus to flow even more balanced. Enjoy your mercury retrograde moments!
Mercury retrograde and the elements of the signs
---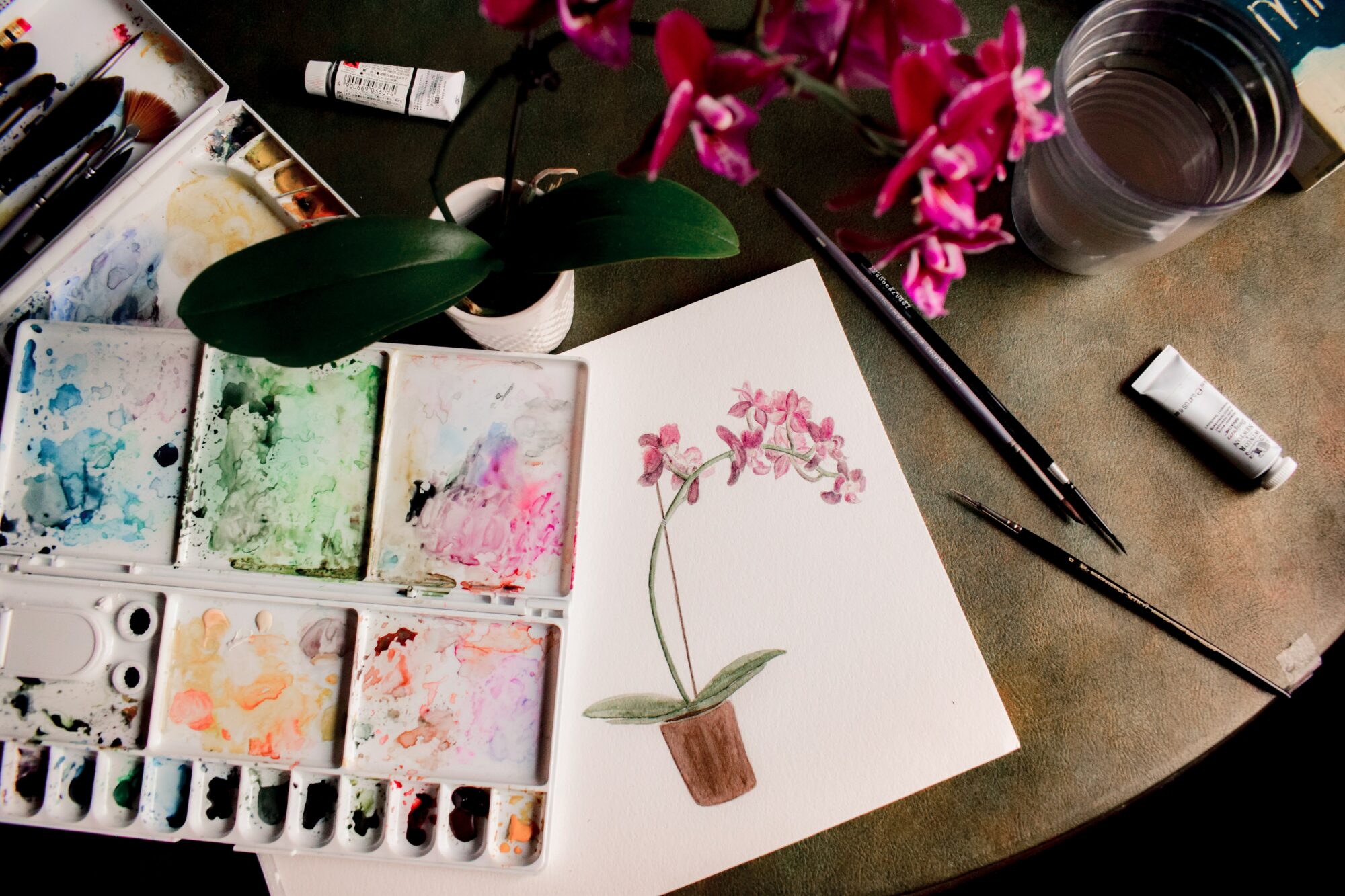 With Mercury Retrograde, we can review our actions, and establish a new planning or design a change of strategy that adjusts, in a real way, to the objectives that we want to achieve.
One of the most significant aspects, which must be taken into account during the retrogradation of Mercury, is the element of the sign on which the phenomenon occurs, given that this will have a significant influence on the channeling of energy.
Mercury Retrograde in fire signs
When Mercury retrogradation occurs under a sign of Fire (Aries, Leo, Sagittarius), it is time to evaluate how present projects are aligned with the future you desire.
Review your ideas and undertakings, establish alliances with creative people and do not fall into Byzantine frustrations or discussions. Maintaining your enthusiasm at this time will bring you great benefits.
With Mercury Retrograde in signs of fire, remember the old saying: "the devil is in the details". Do not let yourself be won over by impulsivity, check everything carefully, especially contracts and invoices. Do not be afraid to ask for additional information, if something is not clear to you.
Mercury retrograde in earth signs
If the retrogradation phase of Mercury happens on an Earth sign (Taurus, Virgo, Capricorn), we must take care of our perspective in relation to the concrete results, of the plans in execution.
Avoid overloading yourself with work or becoming an octopus, take your responsibilities one by one to overcome the obstacles. Debt review, savings plans, and real estate status charge interest.
With Mercury Retrograde in Earth Signs, you must assume a realistic attitude of life, leaving aside the pessimism or optimism exacerbated. If you have any physical discomfort, do not hesitate to go to the doctor.
Retrograde mercury in air signs
Mercury Retrograde in a sign of Air (Gemini, Libra, Aquarius), is an invitation to consider the management of relationships in your life, and how you communicate with your environment.
In this period, communications are difficult, so you have to be patient to achieve a true understanding. Once again, avoid assuming and asking questions before assuming an attitude that does not correspond to it.
Retrograde mercury in water signs
Mercury Retrograde in a sign of Water (Cancer, Scorpio, and Pisces) opens the doors to reflect on the quality of life you deserve, and how you project it in your home and to your loved ones.
Intuition is most developed in this period, but this makes you susceptible to psychic interference, so not everything is as it seems.
It is also a time of great emotional intensity. Avoid arguments in your family environment and look for methods to channel feelings positively.
---
You may also like:
---