Ruling crystal of 2022: who will balance the year – and your sign?
---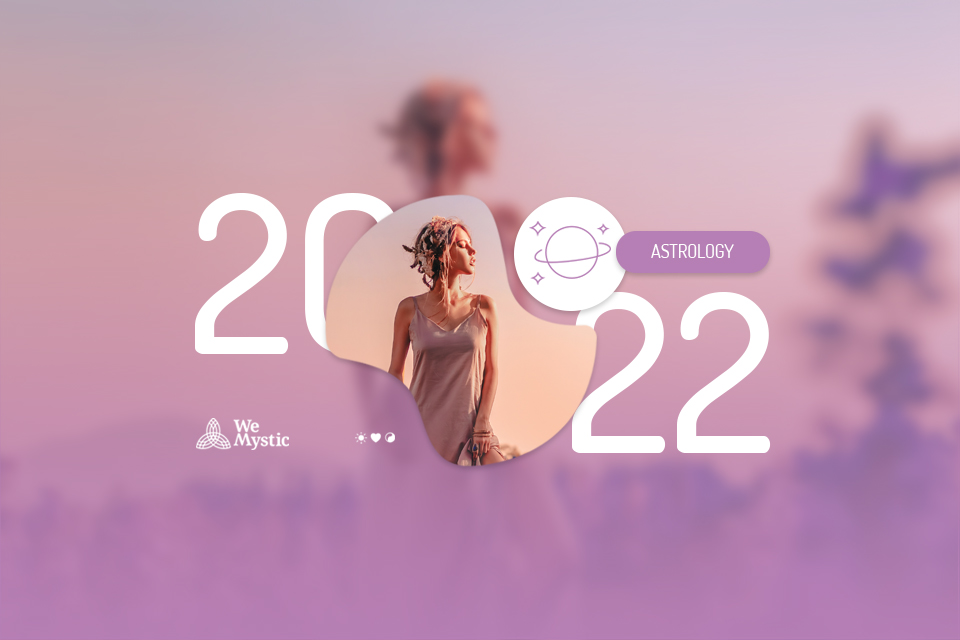 Brasilia TimeZone | Brazil (GMT -3)
We are all looking forward to the new year, with expectations high, and perhaps some fear (since many of us were also optimistic about the arrival of 2021). But now, when the subject is crystal energy, we take it easy, trying to balance our vibrations and impulses instead of idealizing something that is not always within our reach.
That is why the ruling crystal of 2022 will be Aquamarine, one of the ruling stones of the planet Mercury – a star that will have total prominence starting March 20, when the Astrological New Year begins, with the Sun in Aries.
Delicate from its visual aspect, which is usually colorless in its pure form, Aquamarine inspires happiness, harmony, peace of mind, and that deep breath after 6 in the afternoon, after a whole day of swallowing frogs.
After going through intense times of stress, anxiety, or those periods when everything seems to be going wrong in your life, this is a stone that can help you look back to your center; to your true peace. Forget about everything around you as much as you can, take a Aquamarine with your power hand (the one you write with or are most skilled at), and dedicate even 5 minutes to a meditation.
And then you must be asking yourself: what does Mercury have to do with it? Well, we are talking about a planet that is agile, communicative, sometimes a bit "naughty", and literally has wings on its feet (relating it to the Roman god). Therefore, there is nothing better than to have beside us a crystal that relaxes, soothes, makes us reflect before taking decisions, and ponder over fears that do not make the slightest sense.
Do you have a trauma? Are you constantly afraid that something will happen to you or to the people you love? Do you sometimes falter when faced with a challenge? Then always keep a Sea-Water in your purse or on a pendant; hold on to it when a bad thought comes to mind, and try to escape this trap somehow – by thinking of some pleasant moment or even by inventing something improbable
At work, in love, or in your home life, when things get out of control, thoughts are racing, or stress makes you want to just lock yourself in the bathroom and cry, take your rock and mentalize everything you wish was in your hands right now. Imagine harmony, good times, thoughts, dreams, or even smells that bring you happiness.
Due to its blue tones, Aquamarine is also associated to the Throat Chakra, allowing a deeper connection with the planet Mercury, favoring communication, the expression of ideas, and creativity, even if you are a very quiet person, in your corner, and sometimes find it hard to say "no". This stone will help you during a work meeting or a D.R. with your loved one.
The crystals of each sign in 2022: how to balance this energy?
Following the logic of balancing, maintaining harmony and working on our individual weaknesses, we will present here the crystals that can help each sun sign to have a better 2022. And this does not mean that the stone is the ruler of your sign, but the one that will help you work on your weaknesses and strengthen your virtues in this new year.
Still not making sense? Maybe your ascending sign can explain it better, and bring more consistent results. Let's go?
The year 2022 promises to be quite intense for the sign of Aries. Even though we are not facing your active, warlike, and short-fused Martian ruler, Mercury shares some characteristics that, in the same way, can make you agitated and cause some "bullshit" out there. So let's go with Rose Quartz, please?
A stone of unconditional love, having it very close to your heart (like a pendant, for example) can help you think twice or more before "breaking things off" with someone, or even soften your more incisive thoughts, allowing you to see the other person's side with more lightness and ease.
Are you still mulling something over in there? Itching to get into a fuss? Rose Quartz will help you with this too, allowing you to enjoy the year of Mercury with more balanced, thoughtful communication, and even a more fruitful love life (considering that the ruling planet of 2022 tends to put a few worms in your head).
Humm, is jealousy still a problem in your life? The possession? The power over situations? Maybe you need a little push from a Howlite! This is a stone that calms the thoughts, dispels paranoia, strengthens the spirituality (by taking a little off its earthbound feet), and the positive characteristics of those who possess it.
In this new year, you may be feeling even more determined to achieve your dreams and goals; whatever the area. And faced with the enthusiastic energy of Mercury, you are likely to get a little more carried away than you should, and perhaps impose your ideas in an even more rigid way than usual.
So with a Howlite in your purse, on a pendant or ring, great benefits will be seen in everyday situations. After all, it has much to teach us about balance and harmony. You don't own the absolute truth, and being a little more flexible (perhaps by learning to work as a team) can bring you much more success and the comfort you so much aim to achieve in life.
Gemini – Blue Quartz
This couldn't be a better year for you, Gemini. After all, Mercury is your ruling planet. But here, the indication is for a stone that will balance your most latent characteristics, without letting you talk more than your mouth allows, and regret it later. So book your Blue Quartz for 2022 now.
This is a stone known for providing greater mental organization, self-discipline, self-confidence, and self-love. It also, of course, stimulates communication – something that is already very evident in your sign.
When you are anxious about saying something or acting in an unthinking way, always have the Blue Quartz near you, preferably close to your chest, because it will activate even more your creativity, your gifts and abilities in a wise, pondered way, and directed to what really matters. Don't lose focus!
Deep blue, sometimes with a few dots of Pyrite, the stone for your 2022 will be Lapis Lazuli. What an honor, isn't it? The sign of Cancer is very wronged most of the time, known as the one who gets offended by everything, gets hurt, and won't leave his family for anything in life. Well, maybe there is some truth to this, but you have much more to explore!
With the help of this stone, you will be able to amplify your energies, abilities, and intellect; moving a little from the realm of emotions to action. Lapis lazuli is an excellent ally for those who need to work on their communication, to bring out the anguish and that knot that has been stuck in their throat for so long.
Harmonizing mind and soul, it is an indispensable stone to treat moments of sadness and discouragement, besides activating the intuition that exists inside you – but is sometimes confused with a mix of emotions that is difficult to interpret. Meditate with the stone a few minutes a day, or wear it as a pendant!
Leo, it's your turn! In a year as expansive as 2022, maybe it's time to get an Amethyst to further enhance your wisdom, but without losing your humility – and there are days when you need to work on it better, don't you?
From contact with this stone, you will feel more open to looking outward to others and the needs of others. Step out of the spotlight a little. Turn on the lights of the whole theater, and look into the eyes of everyone in front of you (and behind the scenes). Learn to work as a group, shoulder to shoulder, and identify the pains of others.
Amethyst is responsible for freeing the mind of self-centered thoughts and patterns, relieving any mental tensions you may be feeding. But if you want to keep feeling like you're in charge of the whole jungle, a generous Amethyst necklace will do you a lot of good. Besides, it has an incredible power to transmute negative energies, so go away, envy!
Veja também
A bold choice, I admit, but for you, Virgo, Yellow Calcite can go down very well in 2022. This is a stone that, like your sign, is structured, organized, but with a difference: it does it all with subtlety. It is not necessary to be always the cleaning and order crazy person, but to prioritize your emotional, above all, so that your attitudes do not turn your life into chaos, into a constant paranoia.
This is a stone that comes in handy in moments of overload, when facing tiring and repetitive jobs or routines, bringing more focus, mental clarity, and balance. And after an exhausting day, it will also help you relax at the end of the day, repairing your mind to receive new teachings.
And if you work too much, or worry too much about things that may not matter so much to other people, Yellow Calcite will keep your energy up, your self-esteem up, and consequently reduce your levels of insecurity. With it by your side, understand that it's okay, and you are not responsible for saving the world! Do what you can, within your limits, with your heart, and be at peace.
Libra – Red Jasper
What a doubt, isn't it, Libra? After much thought, Red Jasper, one of the most powerful protective stones in the world, will be your ruler in 2022. As a sign that lives on the fence, or seeks to be as diplomatic as possible, to avoid fights, strengthen your personal energy with this stone!
In the year of Mercury, when communication, trade, travel, and business will be in full swing, you don't want to be influenced, do you? With this stone, your power to make decisions, get stronger, and send negative energies far away, will be at its highest. A little pendant, a stone in your purse, or in earrings, for example, can bring good results!
And as seductive as they are, Librians can take advantage of Red Jasper to also boost their sexual energy. On top of your heels, confident and emotionally determined, there is nothing and nobody to stop you from conquering whoever you want.
Scorpio – Tiger Eye
What about you, Scorpio? What do you expect for 2022? What we hope for you is balance and clarity in those thoughts that sometimes get out of control. Trust your bat and stop spending so much time creating plans and theories that are not always real. How about getting a Tiger's Eye stone to help you in this process?
You are a Water sign, meaning that you are very connected to your own emotions, but in this New Year, you will need to show more action, instead of confabulating everything in your mind. Take more initiative! Do you have a problem with someone? Get out there and solve it! Tiger's Eye will help you think of a more peaceful solution, going a little against your pattern of writing down names in your little disagreement notebook.
Bet on this stone as a pendant, inside your pocket, or in a very generous ring, to bring more balance to your life, tranquility, and quick thinking in this year of Mercury.
Sagittarius, adventurous, full of jokes and high spirits, your personality is amazing, but in 2022 you may need to hold back a little bit! We are in the year of Mercury, a period when the more agitated signs, like yours, will need an incentive to slow down and balance their actions and thoughts, if they do not want things to get out of control.
This is why we recommend Selenite for you. A stone closely connected to the Water element, its opposite, and that will put out your fire a little bit, okay? You know when you arrive full of enthusiasm asking "how's it going?" and the other person answers "yeah, so-so," and that ends the conversation? Well, instead of thinking that you have missed the chance to start a fun conversation, with Selenite you will be able to open your heart and, deep down, understand what is really going on with the other person.
But don't think that we are trying to cut through your restless personality! After all, Selenite is an excellent crystal for blocking that envy of those who can't see us happy. Besides, it purifies itself, just like you. In 2022, hold back a little on the excitement, look around a little more, and try to listen to the people who are trying to ask for your help and get a little inspiration from their joy.
Capricorn – Green Quartz
Hey Capricorn, it's time to slow down and take care of your health! It's okay that everyone is after a job or better opportunities, but if you don't take care of your body and mind, who will? Therefore, Green Quartz is the ideal stone for you in 2022.
In the year of Mercury, you will be in a state of high energy, eager to talk to everyone, close partnerships, make meetings (which could be an email), or send resumes even for jobs that have nothing to do with your profile. Hold on!
Take a few days to reflect on what you are doing with your life, and with the people around you. Too much anxiety? Put the rock under your pillow for a more restful night's sleep.
We come to the most out of the box sign of the zodiac, and for you, the Blue Calcite. Although you are extravagant but like to stay in your corner, you may sometimes lose your temper with people who do not think exactly like you do, and this stone will help you to facilitate understanding between two different points of view.
Things don't have to be absurdly creative and innovative, always. Sometimes it is important to make room for the traditional, for that recipe that has worked for a long time. So take it easy! At work, in love, or in the family environment, when things get complicated, make sure you have a Blue Calcite in your pocket or in some accessory.
In the year of Mercury, this stone will also greatly enhance your communication skills, allowing you to express all your creativity in a clear, balanced, and positive way. Is that all right with everyone? Then great! Don't try to put it with "but what if…" after everyone has already hit the hammer.
Quiet, sensitive, and sometimes the one who eats by the edges, isn't it? For the sign of Pisces, Sodalite will be extremely important in the year of Mercury, which values communication and practicality above all.
Awakening the courage that is inside you, this stone, always carried close to your body, can help you to be more centered, eloquent, and say what you want or what you are thinking. No more internalizing everything!
Besides this, it can benefit the essence of your sign, awakening the third vision and stimulating a characteristic that you have plenty of: intuition. Anxiety? Fear? Guilt? Hold your Sodalite and take 10 minutes to meditate with it.
The complete 2022 forecast for your sign
Veja também:
---