Ruling crystal of 2023: discover the influences of Optical Calcite and the Moonstone
---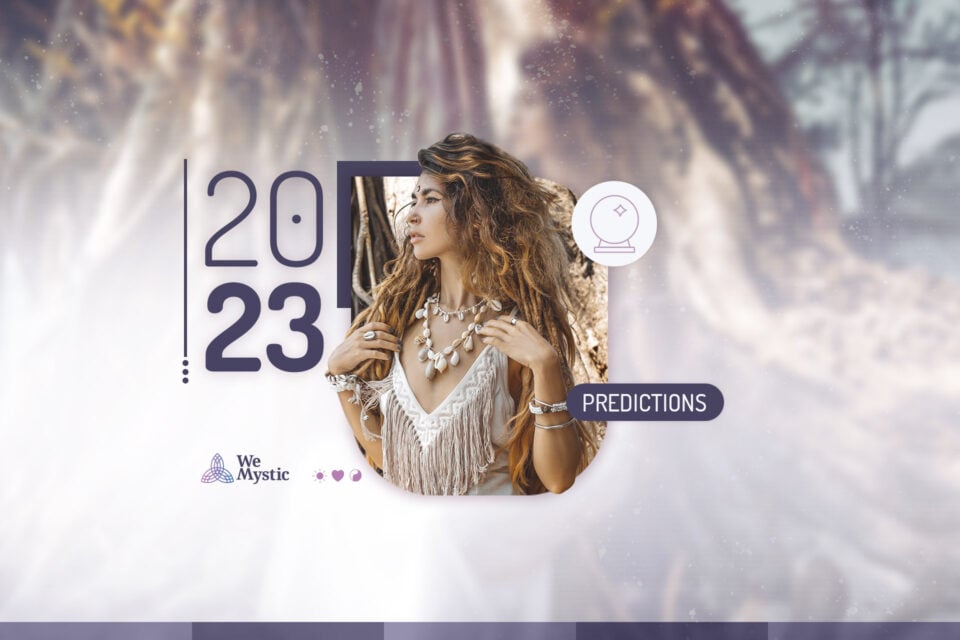 You have probably heard that our natural satellite goes through four phases over the course of a month. For astrology, the Moon has a direct impact on the thoughts, feelings, and attitudes of any person.
Therefore, following the lunar transitions is a great way to gain self-knowledge. Well, if the Moon represents sudden cycles, like the ruling star of 2023, it also drives rapid change.
Just like the ruling star, the ruling crystal of 2023 tends to give us this kind of emotional oscillation; but knowing how to direct the ups and downs, it will be possible to make good use of it.
In this next cycle we will have two crystals ruling the year, being Optical Calcite and the Moonstone, minerals with mystical properties, which stimulate the connection with the spiritual plane, feminine energy, and intuition. However, one balances the other, forming the perfect combination for all moments. Below, find out how to use these stones to reap the best fruits in 2023!
Receive all our tips by email!
Love Astrology? Subscribe Now and Receive Exclusive Content!
Ruling crystals of 2023 and their properties
Starting with the Moonstone, we have here a symbol of wisdom and intuition. So, besides its energetic power, it is present in the unconscious, passing from generation to generation, as an object that enables clarity and balance. Therefore, it has a great ancestral power.
With this in mind, using the properties of the moonstone helps to keep your mind and emotions in balance. This stone acts intensely in the emotional field, after all it is a crystal that connects with the water element and, consequently, with the feminine (yin) energy.
Thus, it is recommended for people with unbalanced yin energy, as well as for those who have predominant yang energy. Excessive yin energy causes passivity, while yang energy in disharmony provides a lot of action and even aggressiveness.
However, don't confuse every unbalanced action of the yang energy with productivity, because in this case there is a great physical and emotional wear, since the energy doesn't flow freely. Therefore, it is important to identify which energy is unbalanced in order to use the crystal in the best way.
Optical Calcite, on the other hand, is a crystal that promises to put your feet on the ground, especially if you already have a more dispersed personality, with concentration difficulties. To get you out of the "moon world", this crystal will be able to make you realize which are the traumas, blocks, and perhaps paranoia that are not allowing your evolution.
Connecting reason and emotion, the Optical Calcite enhances your emotional intelligence, providing more mental clarity, creativity, and ideas that were sleeping inside you.
It is highly recommended for students or people who are involved in careers that involve constant creation and innovation – like advertisers, for example. In combination with the Moon Stone, it allows the individual to reduce stress.
How to use the ruling crystals of 2023?
A very common way to use both crystals is as an accessory, it can be a ring, earring, bracelet, or necklace. Whichever way you prefer to use them, the stone will always act as a protective amulet.
Another way to use them is through meditation. You can just keep one or more nearby while doing your meditation practice, or if you prefer, place it over the third eye chakra or the crown chakra.
Both of these chakras have a strong connection to the spiritual world, so they can help dispel illusions. If you are looking for a crystal for better nights sleep, the moonstone can be your ally and the tip is to put it under your pillow, while the Optic Calcite can help you have new insights during sleep.
Besides all this, with the moonstone you can also do baths to strengthen intuition and feminine power. To do this, simply place the stone immersed in a bathtub or any other container. Then, take your hygienic bath as usual, and at the end, pour the water that was in contact with the stone all over your body. Optical Calcite cannot come into contact with water.

98.1% (1312)
How to identify if the moonstone is real
If you are a beginner in the world of stones and crystals, you have probably been fooled once by someone who tried to sell you a moonstone that was actually an Opaline. And well, the Opaline, so to speak, is not a "stone", as it has a synthetic origin.
Sold as a Moonstone in many places, it consists of a mixture of quartz, glass and some metals; whereas the real Moonstone is a variety of orthoclase and other feldspars and has a more milky appearance.
Another way to analyze the veracity of the stone is through its value, as fake stones are sold for a very low price – up to 3x lower than a real one. Keep an eye out!
After all, can the ruling crystals help in 2023?
The year 2023 will be favorable for self-knowledge. This is because, according to numerology, the year will be ruled by the energy of the number 7, which brings the symbolism of connection between the physical and spiritual worlds.
In addition, with the Moon being the ruling star, the year will bring a lot of introspection and mystery. As good as all this may seem, the energies can cause great emotional imbalances, so to avoid greater internal conflicts, the advice is to use the Moon stone and/or the Optical Calcite as an amulet, or have them in environments such as your home or office, to maintain harmony.
The phases of the Moon can also "activate" different properties of these stones, the Crescent phase being the most indicated for their use. Because it is a period of more balanced energies, rituals and mentalizations tend to provide more peace and harmony to its user.
In the Waning phase, the ideal is to bet on meditations and reflections, since these stones will potentiate your capacity to feel and intuit, in a softer and more mature way.
During the New Phase, they can again be used to awaken motivations and ideals for new beginnings. In addition, they also favor matters involving female fertility – especially the Moonstone.
The only caveat to their use is during the Full Moon period. Do you remember that we said this is a stone very connected to emotions? Well. During this lunar phase we naturally become more sensitive to events and to our own internal conflicts. So use your Moonstone with more caution during this period, since the increased sensitivity and feminine energy can cause emotional imbalances.
Yes, my loves! The year 2023 will be more heart than reason, so expect selfless gestures, but also inexplicable outbursts! Take care of your emotions, your body, your mind, and your spirit, but don't forget your neighbor! Put yourself in the other's place, and before saying something that may hurt, stop, think, and "take care that your words are better than your silence".
Other crystals that will rule 2023
Want more? We have them! After all, no rigidity for such an intense and oscillating year. So, how about reinforcing your stock of crystals or a few more options? See other examples that will enhance your spiritual and emotional practices:
Fluorite: multidimensional, it is a stone that promotes trust, awareness, intuition, cleansing, luck and love. It helps to balance the mind, to balance ideals, and to find solutions and ways out of different difficult situations in life.
Rose Quartz: stone of unconditional love and self-knowledge, it promotes the balance of emotions, always based on harmony among beings and the resolution of internal conflicts.
Green Quartz: stone of health, calms mind, body, and heart, increasing our patience, favoring emotional balance, feeling of well-being, and also sleep.
Amethyst: a wildcard for all occasions, transmutes negative energies into positive ones, besides providing greater concentration, intuition, and connection with the spiritual world and transcendental matters.
The complete 2023 forecast for your sign
You may also like:

98.1% (1312)
---