Smoke scrying: how does it work?
---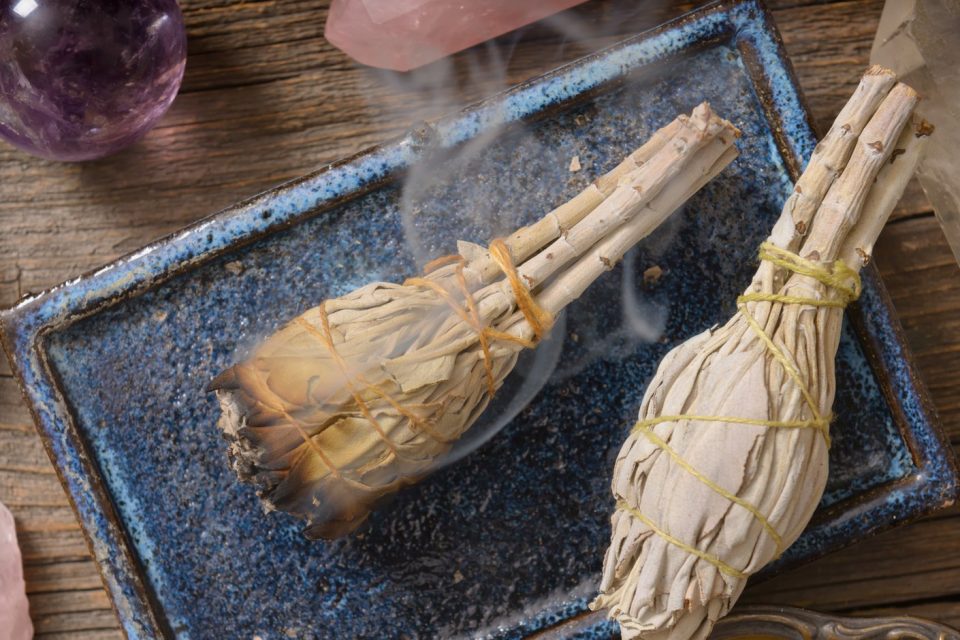 Semi-precious stones absorb the energy of the environment in a natural way. There are several methods of crystal purification, which will purify and eliminate the excess energy absorbed. Smoke scrying or fumigation is among the most popular, as it is a gentle method.
We tend to want to define this absorbed energy as good or bad, but there is really no difference between the two: energy is simply energy, without any judgments. You just have to clean it. For example, ancient Greeks used superb quartz crystal globes to cauterize wounds. And yet, if we expose this stone directly to sunlight, the energy generated can burn your house. So do not worry about whether this energy is good or bad, just clean it up to take full advantage of it.
Receive all our tips by email!
Love Astrology? Subscribe Now and Receive Exclusive Content!
How to explain the effectiveness of Smoke scrying?
---
This is a gentle technique for purifying and unloading your lithotherapy stones. It consists in passing the crystals in the smoke released by the incense, the sandalwood or the paper of Armenia. Use this technique when you want to clean up unwanted or frequently purified stones and crystals.
Many scientific studies were conducted to understand why all Native American peoples without exception used some herbs for fumigation. The researchers found that the smoke from these plants captured an electrical charge of the air molecule, the positive ion, and outweighed it. This ion serves mainly as a vehicle for pollution by maintaining, for example, dust particles in the air.
The negative ion, meanwhile, is beneficial for health. We find it, among others, in large quantities at the seaside, during an electrical storm, in coniferous forests and on mountains formed of granite. The air is more invigorating because it's saturated with negative ions. Fumigation works is the same way. According to indigenous traditions, the smoke of these herbs eliminates the main vehicle of pollution and also that of harmful energies.
What do I need to fumigate?
Sacred herbs to burn, tied together in a small bundle or "loose": White Sage, Sage, Cedar, etc. You can also use your garden herbs – Sage and Rosemary for example; try to completely dry your herbs before burning them.
A container that won't be affected by heat. Traditionally, Native Americans use the abalone shell but this marine species is over-exploited and threatened.We do not recommend its use and even less the purchase of Ormeau shells. To keep the tradition and the link "Fire / Water" of the Ritual, you can simply use oyster shells or scallops.
Matches or a lighter.
Now you are all set!
---
You may also like:

98.1% (1312)
---