Tarot for February 2020: The Temperance card
---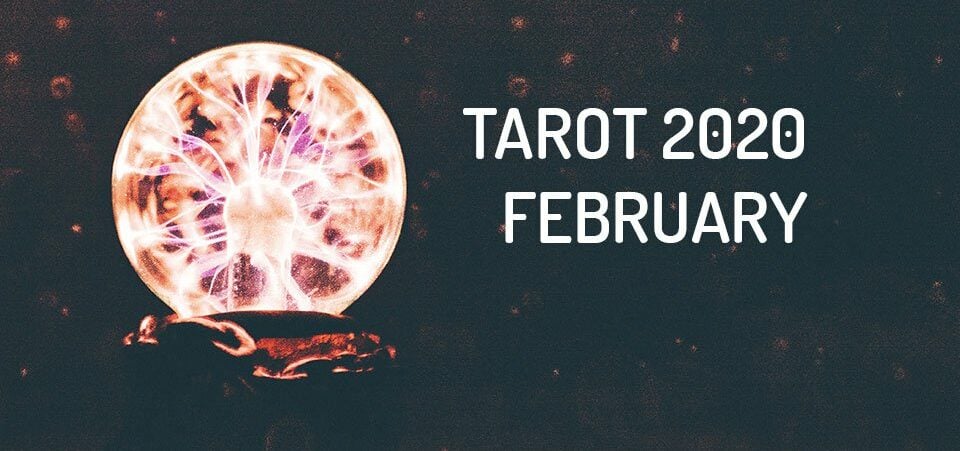 Temperance has been used over time to describe a virtue, an effective way of life with a sense of moderation, balance, and parsimony in its attitudes. A person with temperance is one who has the virtue of acting prudently, without exaggeration. The card bearing that name will be the conductor of the Tarot for February 2020 – but not necessarily under the same meaning.
Tarot for February 2020: Temperance
---
The Temperance card
The Temperance card of the Tarot for February 2020 is the mystery of exchange, the serene flow of life. Things are flowing normally and quietly towards improvement. This is the mystery of regeneration, respect for all noble values ​​(self-discipline, temperance, moderation). The internal energies by the flow of the fluids must resume their course, everything must be rebalanced. It is the mystery of harmony, cooperation, sociability. She always announces good surprises.
The significance of this card in the Marseille tarot is positive. You alone are in control of your destiny, you will be in charge, and succeed in what you are doing. If this card comes out in a draw of the tarot while you are about to sign a contract is, it's won.
In terms of health there are also important changes, both in the trends of the month and in our own behavior itself. This is a really beneficial card to health as a whole, which will indicate that we are likely to have a healthy life – or at least have a good chance of healing if we are sick.
On the other hand, this card also serves as a kind of warning or recommendation. It is important that you really want to take care of your health. One must learn to be seasoned more extensively and effectively in life.
The Tarot Temperance card can also talk about long-term projects and the fact that you have acquired the clarity of what is important to you.
Perhaps the biggest benefit of this card is that you understand that every step of your life is there to allow you to learn and take advantage immediately of what you are learning.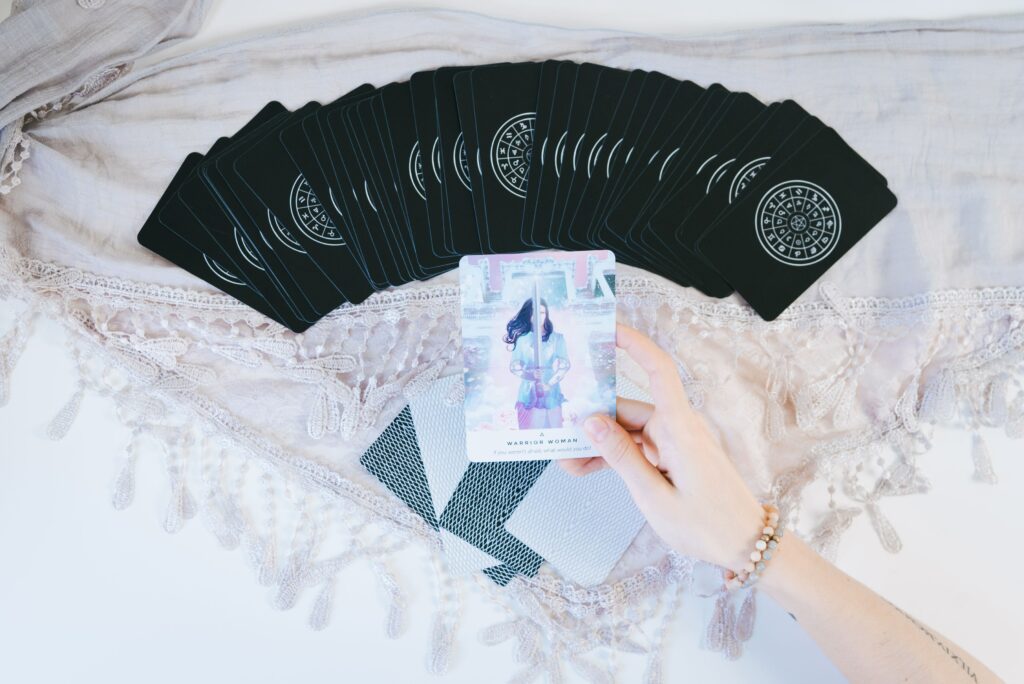 The Message of the Temperance card
Temperance card is very much related to the idea of ​​regeneration whether physical or psychic. Speaks of serenity and calm and accomplished reflection. It's about tasting happiness, feeling at peace with oneself and the world.
It can also speak of adaptation, sociability, communication. All this is to find the balance necessary for your well – being. It will then move towards a quiet evolution and assimilate progress in calm. Temperance is also a card of protection and appeasement.
Tarot for February 2019: interpretation of the Temperance card
---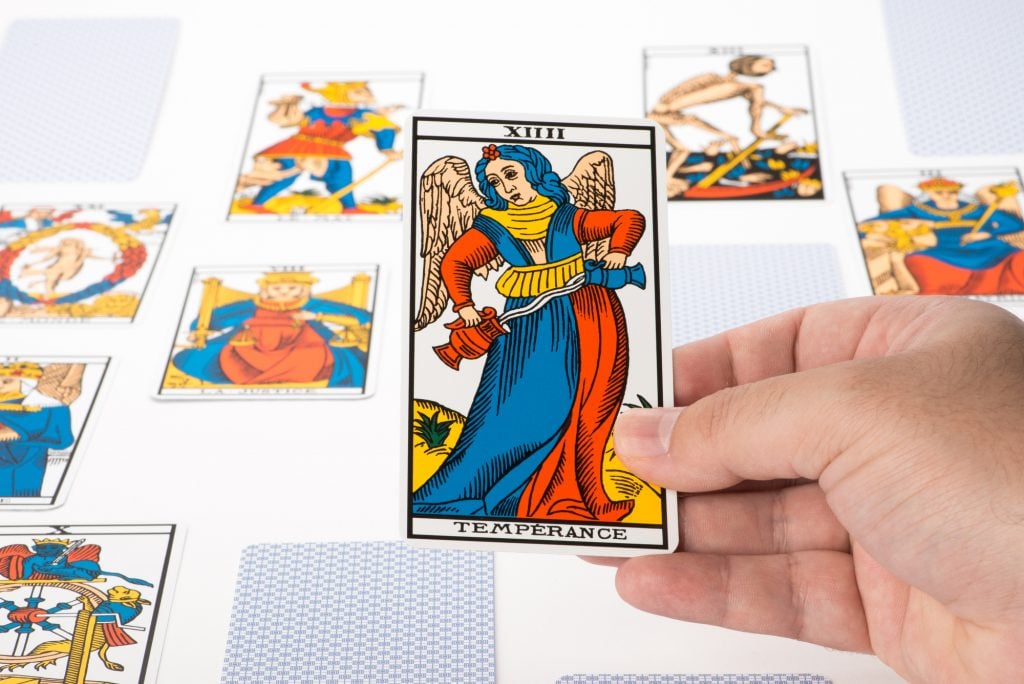 The image that represents Temperance on its card is that of an angel, a spiritual entity that is halfway between God and men. It is holding a cup in each hand and it passes the water within them, from one to another without spilling a drop.
The symbology of this action indicates to us that after the Death card, Temperance is number fourteen, the person has been reborn and has new hopes, so you should take stock of their various feelings. That is what the movement of water between the two glasses reflects, the control of our emotions, which are represented by water. We control them so much that we do not spill anything.
The appearance of the angel is ambiguous, it could be a man or a woman, which also serves to represent the balance of opposites.
In tarot 2019 for February, Temperance is a positive card that allows you to transform negative cards. With it, we will feel divine protection much more strongly during this month, the presence of the guardian angel. Interestingly, sometimes such a function will be exercised by ourselves, by finally controlling our overindulgences and insecurities.
With regard to health, it represents a beneficial card that indicates that we are going to be cured if we are sick. It also serves as a recommendation at other times to moderate both our eating and drinking if we want to lead a healthy life.
Business will have a positive outlook and money will flow. However, we must always act out of prudence, not fear.
On a sentimental level we will enjoy a corresponded love, recovering those forgotten feelings that cooled the relationship. Talking and reflecting together with your partner will help to consolidate love.
---
You may also like:
---